A 97-year-old World War II veteran has parachuted into Normandy today, 75 years after his first jump. Tom Rice from San Diego, joined other jumpers in Normandy to commemorate the 75th anniversary of D-Day. On June 6th 1944, around 150,000 paratroopers landed on Normandy beaches in France in on of the greatest military operation.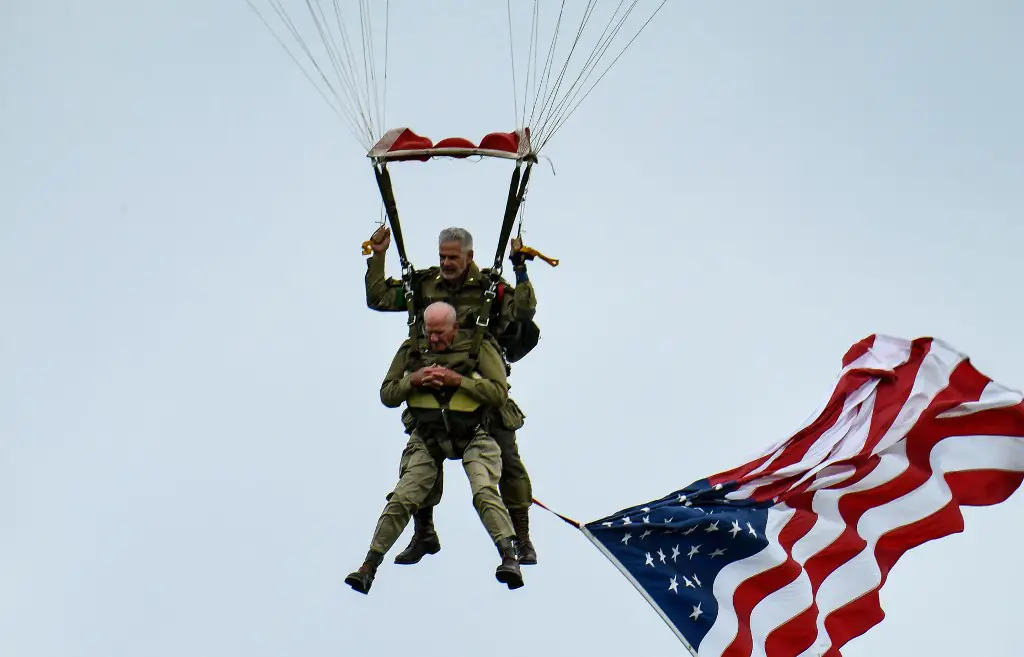 Tom who served with the 101st Airborne recalled his first jump as "the worst I ever had."
"I got my left armpit caught in the lower left-hand corner of the door so I swung out, came back and hit the side of the aircraft, swung out again and came back, and I just tried to straighten my arm out and I got free," the war hero told the The Associated Press. "It bothers us all the time for what we did. We did a lot of destruction, damage. And we chased the Germans out, and coming back here is a matter of closure. You can close the issue now."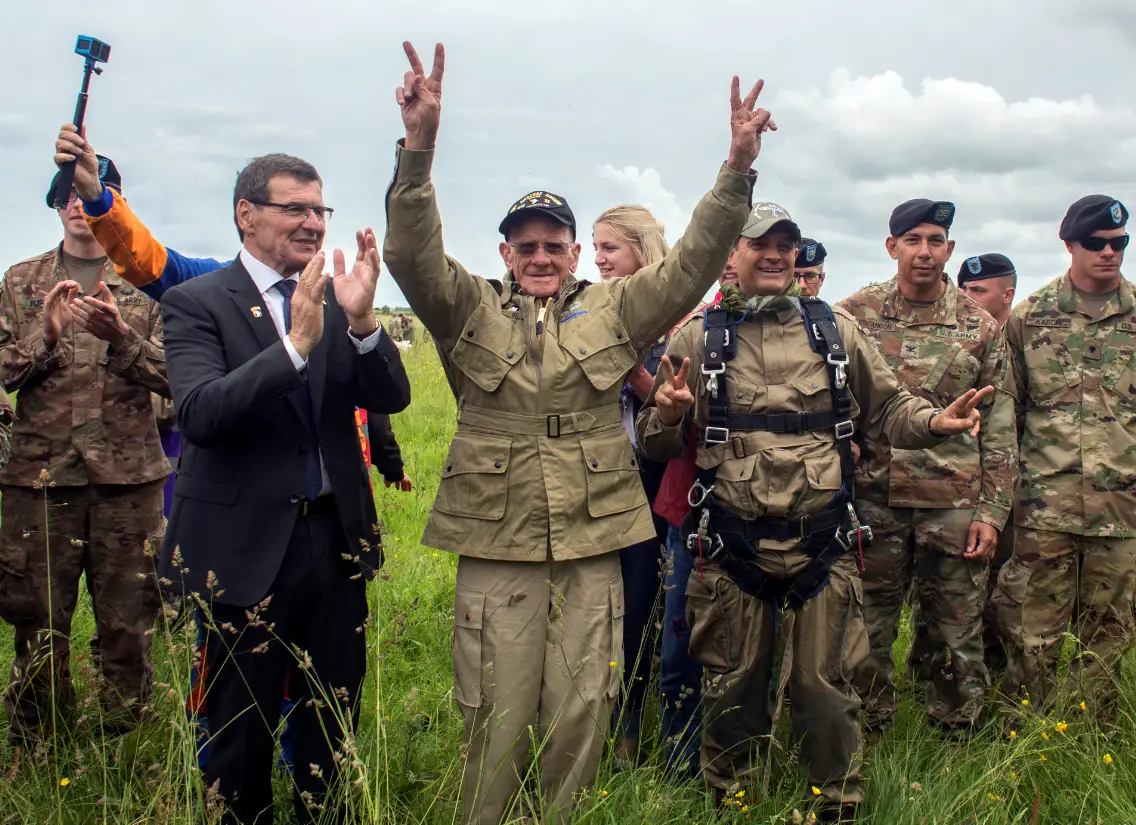 The fearless US veteran said he has been preparing for the last six month, for the today's jump. And he lands safely in France among other veterans. Tom admitted he remained troubled by the world's biggest war, just as many other veterans.