Animals always tend to find the most adorable ways to show appreciation to everyone who's kind with them. So things could only look greater when an animal in need is being saved by some caring human beings. This time it is a wild elk who decides to offer the sweetest thank you to the firefighters who were hardly trying to save her home from bushfires.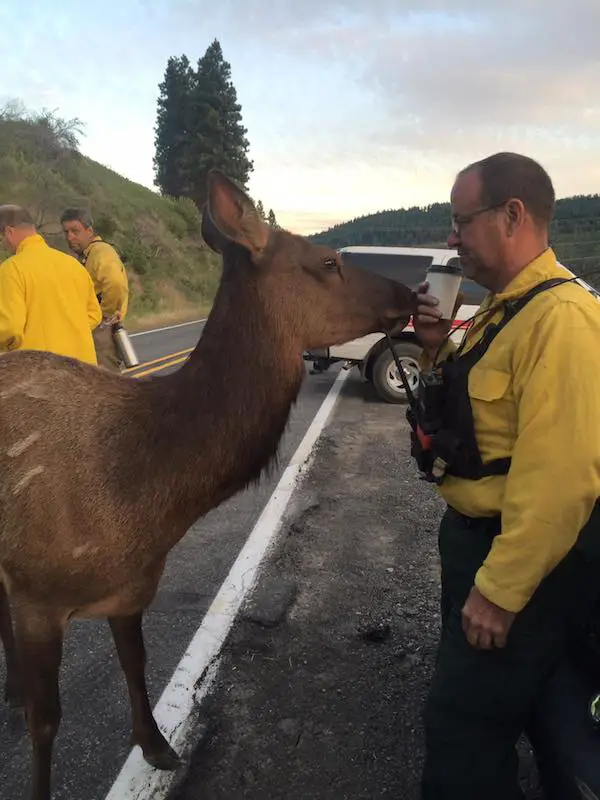 Firefighters from the Kittitas County Fire District had an encounter they never forget with a friendly elk. The first responders were fighting a blaze in the woods when the wild animal decided to pay them a visit. The brave men and women didn't know how to react when the massive elk was getting closer, but they all soon realized what her real intentions were.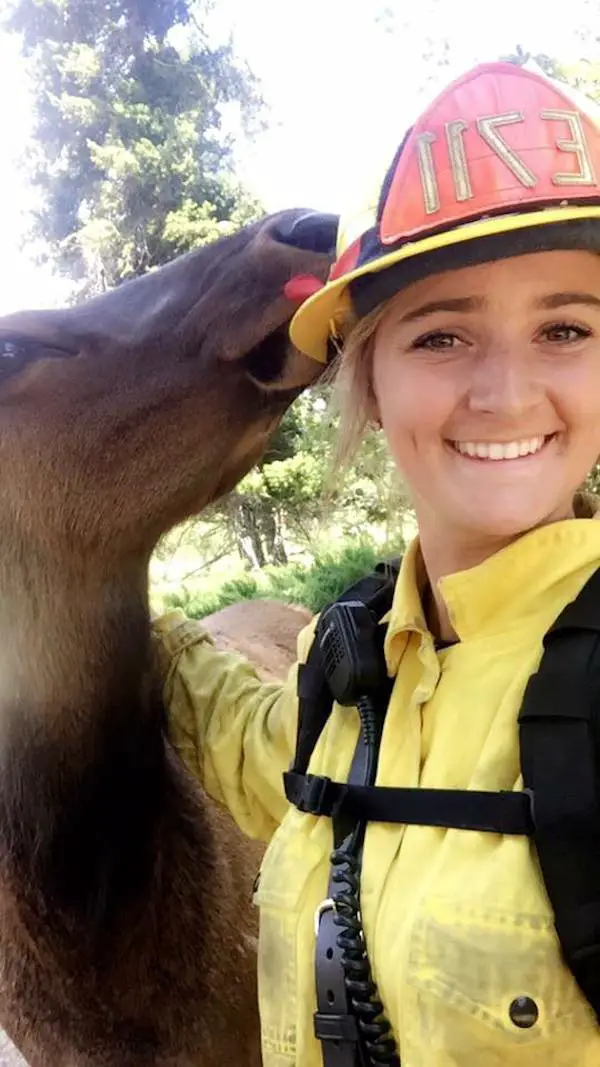 The wild animal approached the group of firefighters with the intention to thank them for putting out the wildfires. And what a sweeter way to do it than kissing and adorably hugging them. "She walked into the command post area and began nudging everyone," Kittitas County Fire District wrote on Facebook.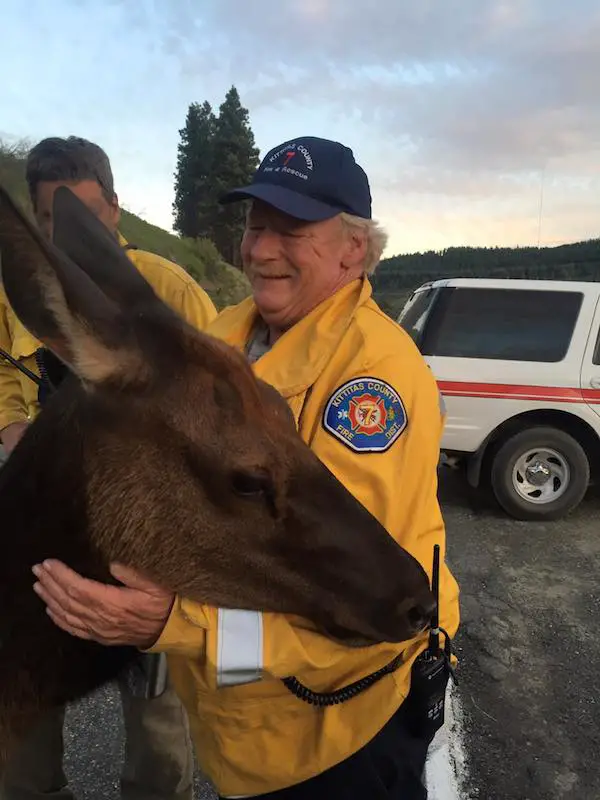 While everyone was very surprised about how friendly the unexpected visitor was, it turned out the elk is actually a local celebrity, especially due to her way to seek for attention when are people around. Named Buttons, the kind-hearted elk lost her family when she was only a few weeks old, but fortunately she got rescued and raised by some local farmers. Growing among cows and horses and other farm animals, Buttons got used with people and she ended up loving them so deeply.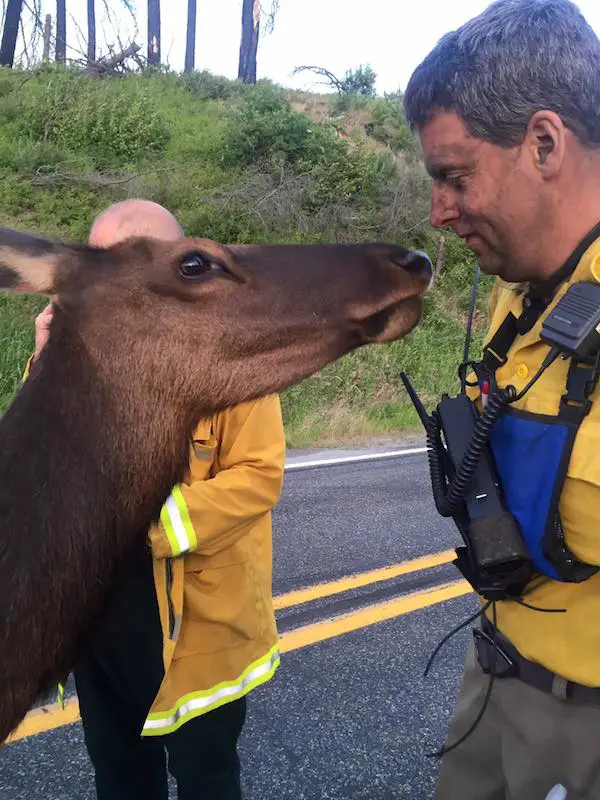 So, naturally when Buttons spotted the firefighters she could not pass by without saying 'hi.' "She is making her rounds giving kisses to each firefighter and officer here," the fire department wrote.
Watch Buttons bonding with the firefighters, in the video bellow!