HESPERIA, Calif. (KGTV) – It wasn't your usual cat up a tree situation for firefighters.
California Department of Fish & Wildlife, San Bernardino County Fire and San Bernardino County Sheriff's officials removed a mountain lion from a homeowner's backyard in Hesperia Saturday.
The resident of the home on Danbury Avenue noticed the big cat in a tree while working in the yard and immediately called for help.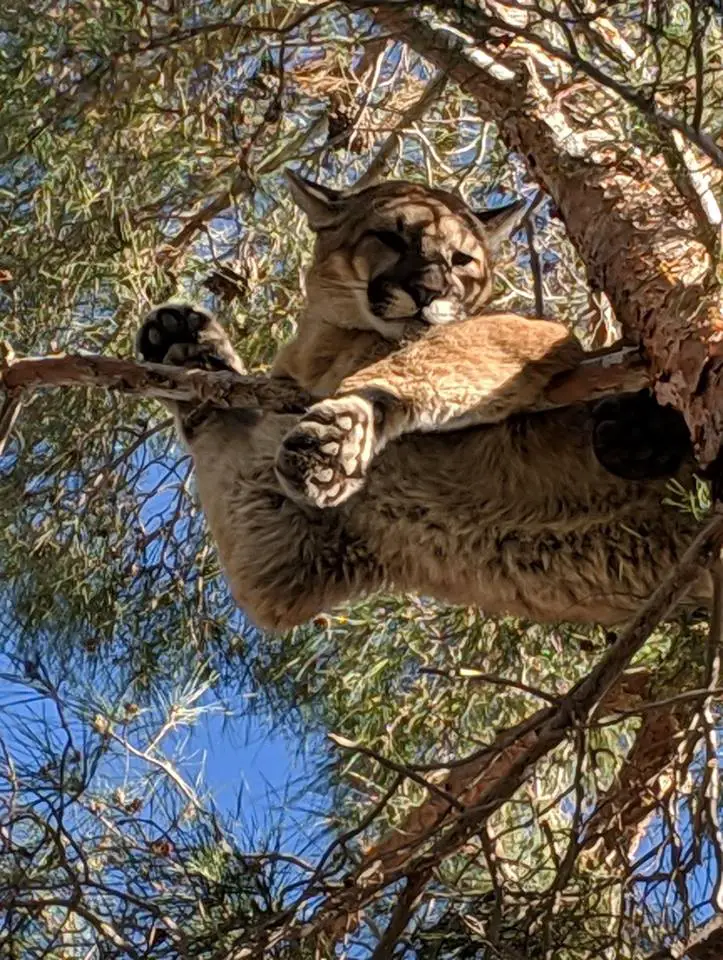 Firefighters arrived to find the large mountain lion nestled in the tree branches about 50 feet above the ground.
After securing the area, Fish & Wildlife personnel tranquilized the mountain lion.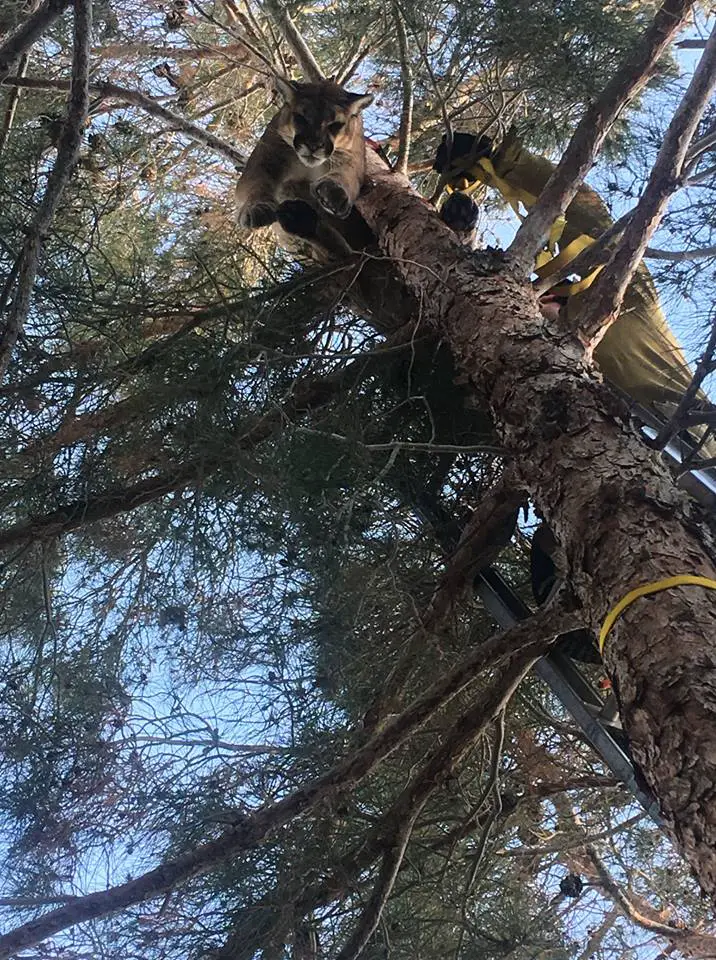 Firefighters used a ladder to reach the animal, putting it in a harness and lowering it to the ground.
"It is common for young mountain lions to wander outside what some would consider normal habitat in an attempt to establish their territory," said Fish & Wildlife biologist Kevin Brennan.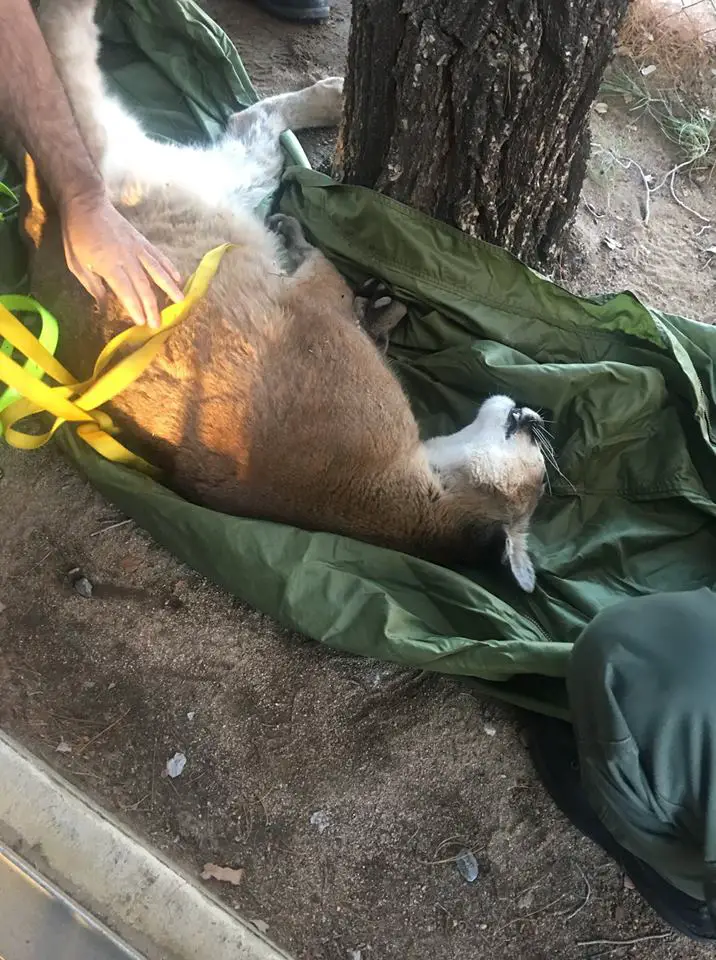 Fish & Wildlife experts released the animal into its natural habitat after it regained consciousness.