A brave and fearless police officer has been called a hero for his quick thinking after he dramatically pulled a suspect from Christchurch, from his car just a few minutes after the event.
This footage was caught on camera by a motorist who was driving by and shows the gunman's vehicle- a white station wagon which was wedged between a gutter as well as another police car with its front wheels in the air spinning. The suspect seemed to still be in the vehicle while officers approached the vehicle with caution. One of the officers was seen reaching inside the vehicle and then dragging the driver out while the second officer stood guard.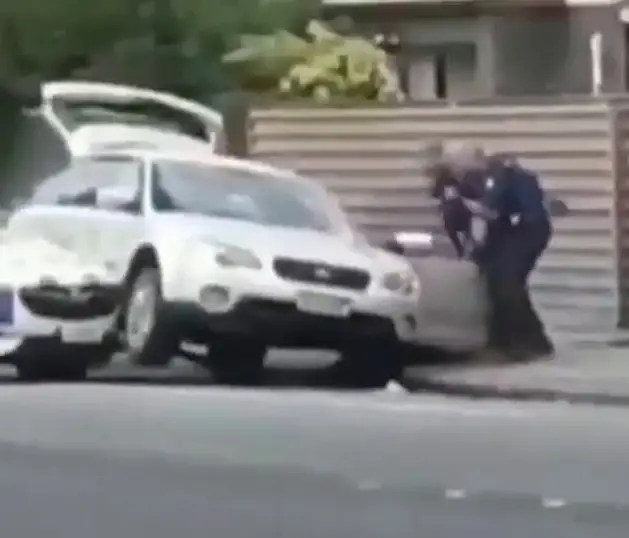 The officer is seen arresting the man who is wearing dark colored clothing after ramming into his car into the curb. The police have urged people in the area to stay indoors and also to report any people of suspicious behavior. They have also described the incident as 'critical'. According to police commissioner Mike Bush there had been "huge acts of bravery" to make the arrests but warned people that the threat may not be over.
"The suspects were apprehended by local police staff. There have been some absolute acts of bravery. I'm hugely proud of our police staff, the way they responded to this. But let's not presume the danger is gone," Bush said, according to the Associated Press.
In a chilling footage at the mosque, the suspect, believed to be Brenton Tarrant, can be heard saying: "Let's get this party started," as he starts his car and begins driving to the Al Noor Mosque in central Christchurch.
He was then seen walking to the front of the mosque.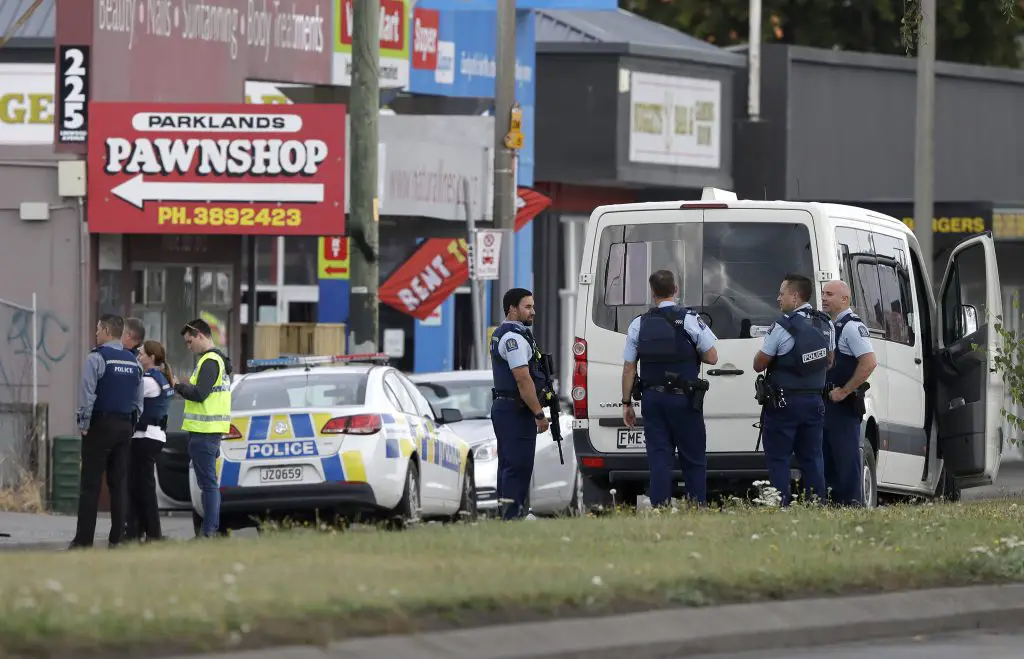 Police took three men and a woman into custody after the event, which scared people across the nation of 5 million people. The police also clarified that though they have these people in custody they can't guarantee there aren't other offenders. "Let's not assume the danger is gone," police commissioner Bush said.
In a brief press conference, New Zealand Prime Minister Jacinda Ardern said "there is no place in New Zealand" for this kind of violence, noting that the country is home to the people who were targeted at the mosques. "This is one of New Zealand's darkest days," she said.
"Many of those affected may be migrants, maybe refugees … They are us. … The perpetrator is not. … There is no place in New Zealand for such acts" Ardern continued.