Not only do those in the U.S. Armed Forces put their lives at risk to serve the military, they also sacrifice a lot in the process. They are forced to leave their loved ones for long stretches of time while on duty.
That's why it's so special when they are finally reunited with their loved ones.
National Guardsman Sgt. First Class Terry Gottke was stationed in Afghanistan and hadn't seen his two daughters, Tawny and Brea, for a year. His wife Brittany Gottke told KTVU that her husband's absence has been hard on the girls, especially his oldest who had some unspecified health issues.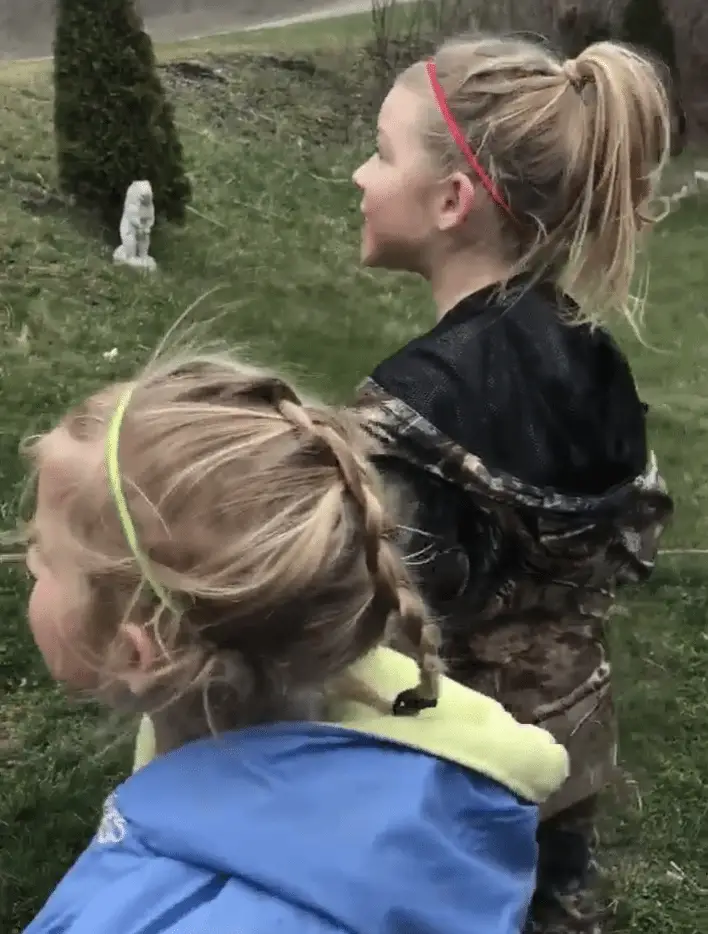 So that's why they wanted to make Terry's Ohio homecoming special for girls and decided that a surprise would be best.
And the entire thing was caught on video.
"For those that do not know Terry's was deployed to Afghanistan for 1 year. We have kept his return from our 7 and 5-year-old daughters," Brittany wrote in the vieo caption on Facebook. "We are both members of Wayne township fire dept and the girls want to be firemen when they get older so it only seemed right to have him surprise them on the fire truck and in his gear."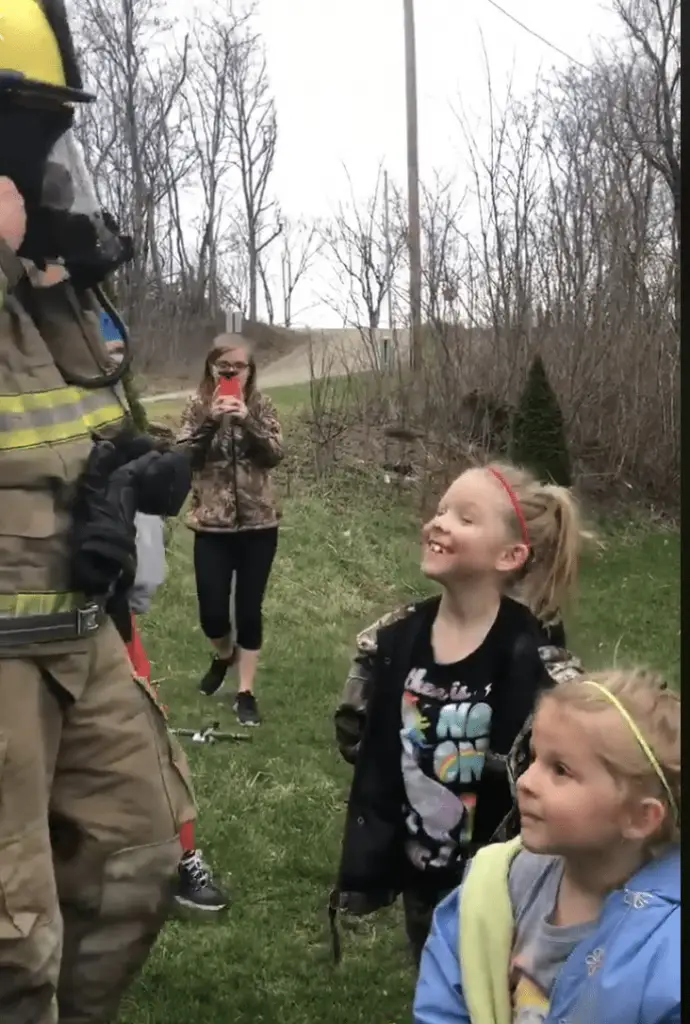 Since both Terry and Brittany are firefighters, they decided to disguise Terry as a firefighter. They had a Wayne Township fire truck come to their house.
Terry was covered in gear from head to toe so his daughters wouldn't recognize him.
With his face covered in a helmet and mask, Terry walked up to his unsuspecting daughters and asks them "Did you start the fire?"
"Nope, we didn't," his oldest tells the firefighter.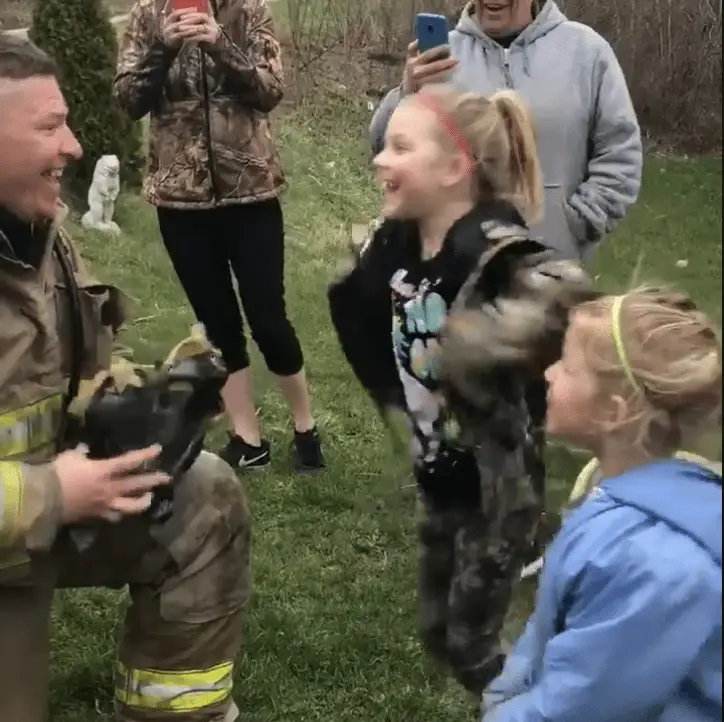 That's when Terry pulls off his mask to reveal himself.
The girls are overjoyed to see their father again.
"Daddy!" the shriek as the jump to embrace him.
His oldest girl hugged her dad so tight, it was so sweet. It was like she didn't want to let him go again. And thankfully she won't have to as her dad told her some very special news.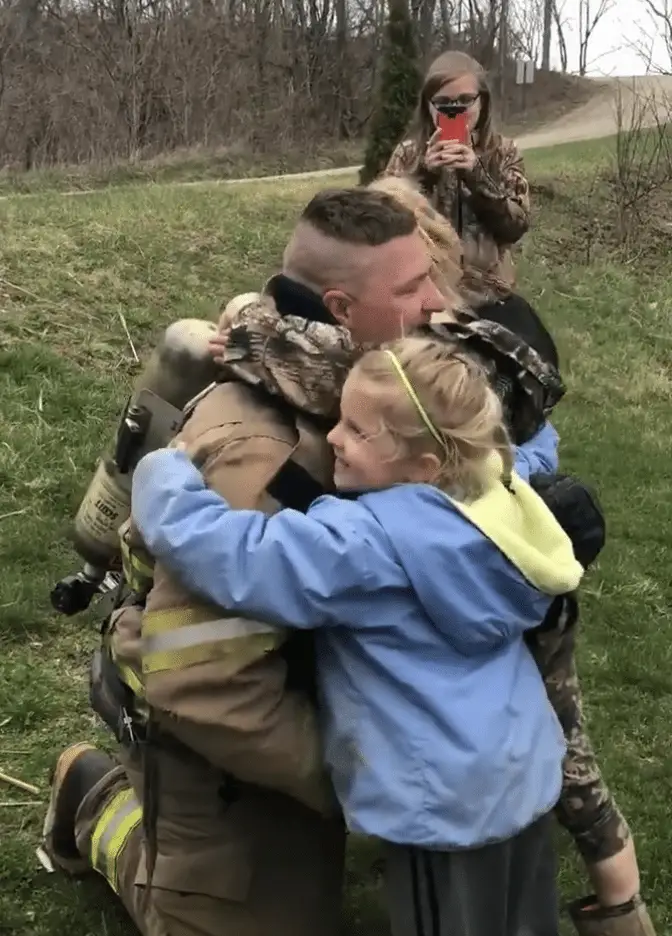 "I don't have to go back," he told his little girls.
I can't imagine what a relief it was for these girls to hear those words come out of their father's mouth.
There wasn't a dry eye out on the lawn that day watching this father reunite with his daughters. Brittany posted the video on Facebook where it ended up going viral and was shared more than 5,500 times.
You can watch this beautiful surprise reunion in the video below.