This is the adorable moment a gentle horse comes up with the sweetest way to calm down a crying toddler. When this mother take her baby to pay a visit to a friend's farm, she never imagined horses can make such great babysitters. But soon as her baby girl started to cry, this charming horse intervened and got things back on track again. The scene was caught on camera and it's nothing short of heartwarming!
"I was nearly in tears when I saw her reaction. I was a bit overwhelmed by it," said the mother. "When we walked in Ruby was really upset and screaming and generally not enjoying herself. But when she saw him [the horse] she stopped crying and just stared at him so we brought her over to sit near his stable."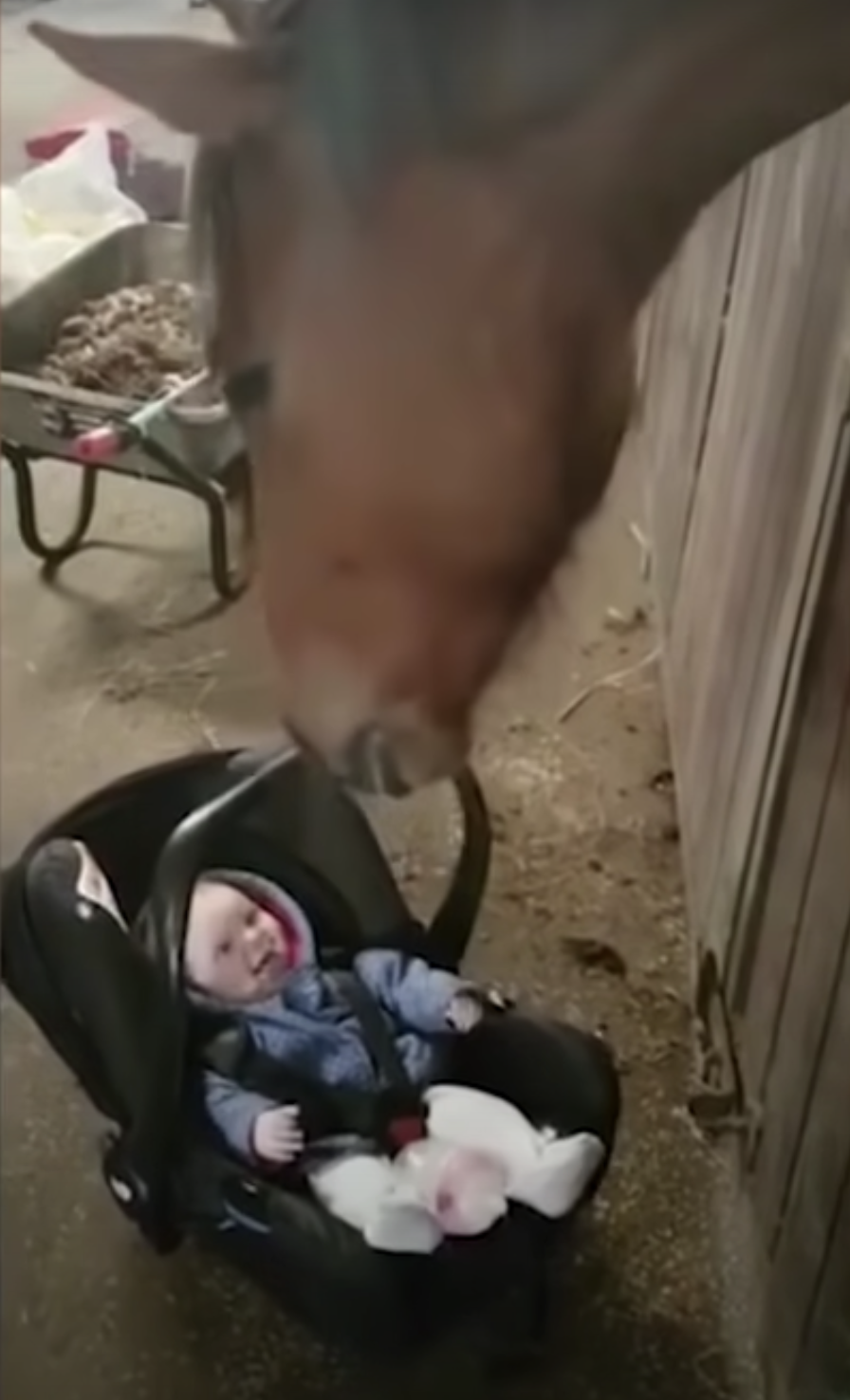 Stacey Storer, a 24-year-old mother in the UK, took her eight-month-old daughter Ruby to visit a farm in the Nottinghamshire region of England. This was the toddler's very first interaction with a farm animal, so Stacey had no idea how she would react, but she didn't know horses are such sweethearts neither.
"She's been up there with me before but never interacted with the animals like that," Stacey said. "It was such a magical moment. I've grown up around horses – I used to have three – and I want it to be the same for her."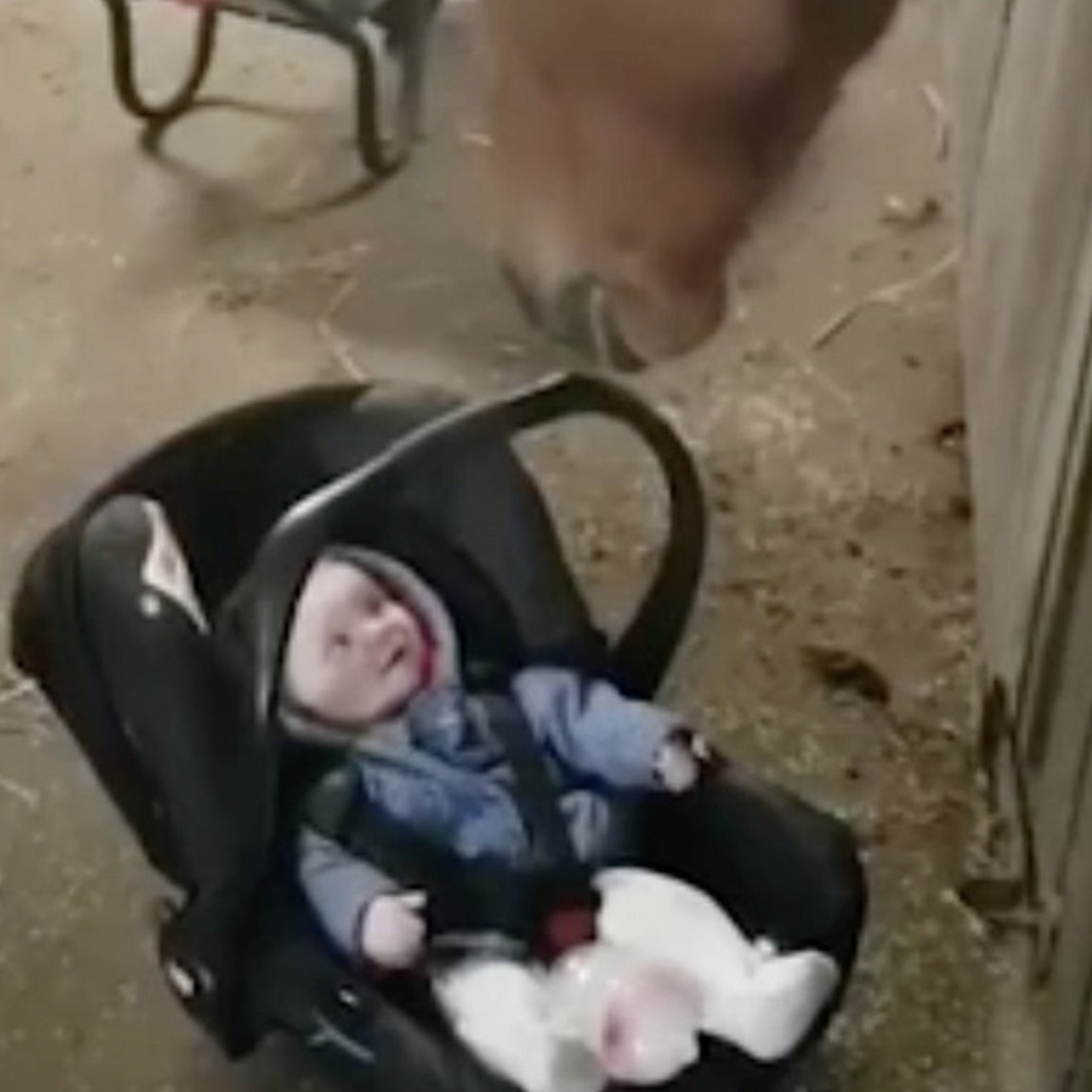 Stacey and Ruby were visiting a friend's stables, when they came face to face with Red – a really gorgeous horse – but the little girl wasn't too impressed though, so she started to cry. But the mother had no time to react, because the gentle horse decided to give an extra help.
"I was a bit worried when she wasn't enjoying it at first but as soon as she sat down with Red it was like someone had flicked a switch," the mother said. "She kept pointing and looking at him and she was loving it when he started rocking the car seat."
Though the encounter was more than she ever expected, the mother hopes her daughter will grow great fond of animals, just as she did!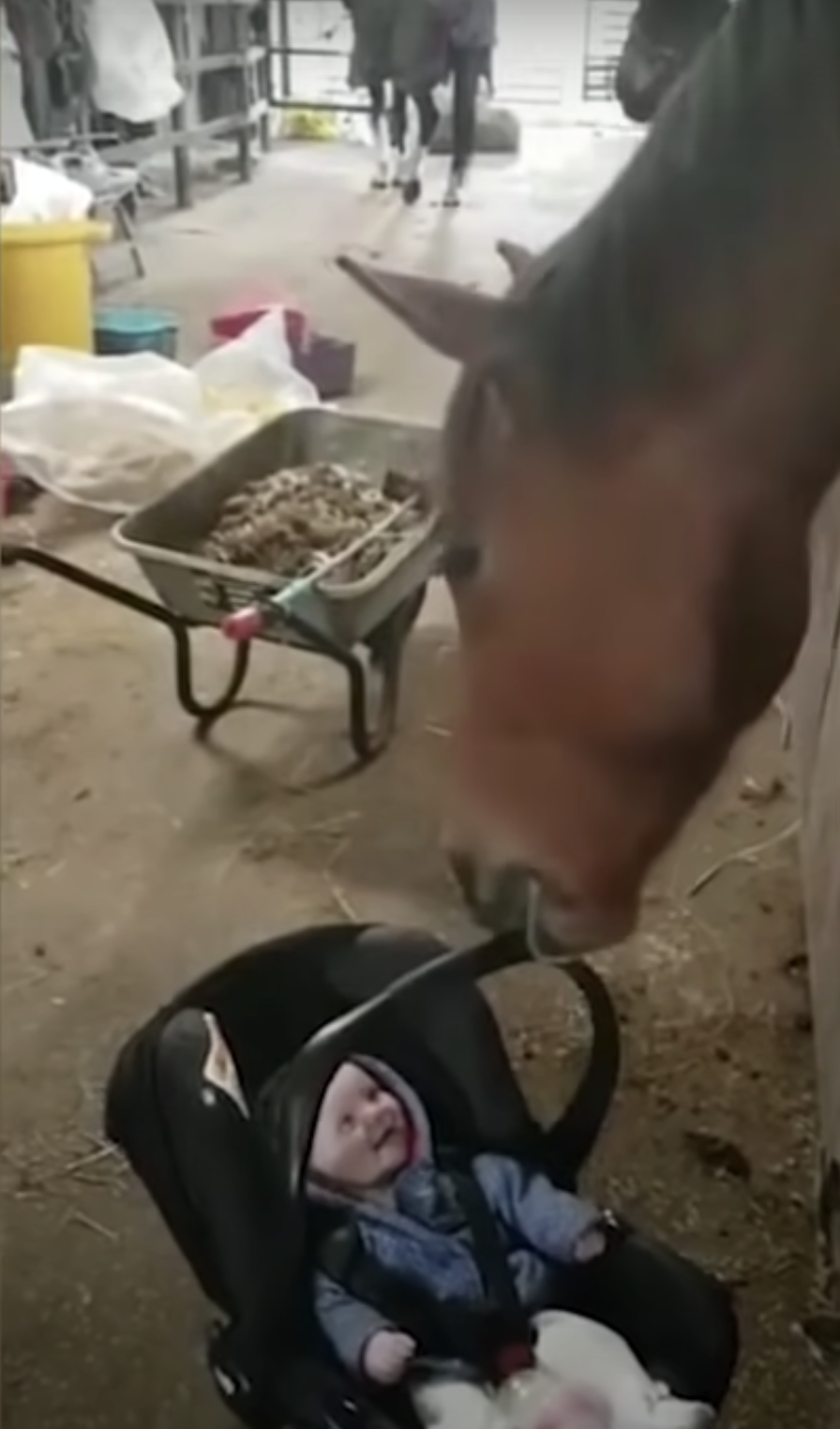 "You want to bring your children up to respect animals and the bond that Ruby seems to have with Red is incredible," she said. "Seeing things like this makes me so happy. I didn't really expect Red to acknowledge her let alone play with her seat!"
Watch the beautiful moment here: