A gymnast from the University of California, Los Angeles (UCLA) broke the internet on Monday after a clip of her perfect routine was shared on social media. The video, which has already gathered over eight million views, was originally shared by her school with the caption "a 10 isn't enough for this floor routine."
Reports state that Katelyn Ohashi's perfect score helped her UCLA team bag the first-place team score of 197.700 against California, Michigan State and UC Davis at the Collegiate Challenge in Anaheim on Saturday.
A 🔟 isn't enough for this floor routine by @katelyn_ohashi. 🔥 pic.twitter.com/pqUzl7AlUA

— UCLA Gymnastics (@uclagymnastics) January 13, 2019
Ohashi, while talking to the Los Angeles Times, on Monday said that it was just her second time performing the particular routine in the competition. The UCLA student gained popularity last year after her floor routine to Michael Jackson's music garnered over 90 million views online. Ohashi became the NCAA 2018 floor champion with her performance.
Coach Valorie Kondos Field, while talking to the news outlet, said: "We just kept [saying], 'How're we gonna top that? How're we gonna top that?" He was referring to her 2018 performance.
Last year's win led both Ohashi and Field to spend months working on a new routine. They did prepare a decent routine but Ohashi wanted to add more to it with more summersaults and flips.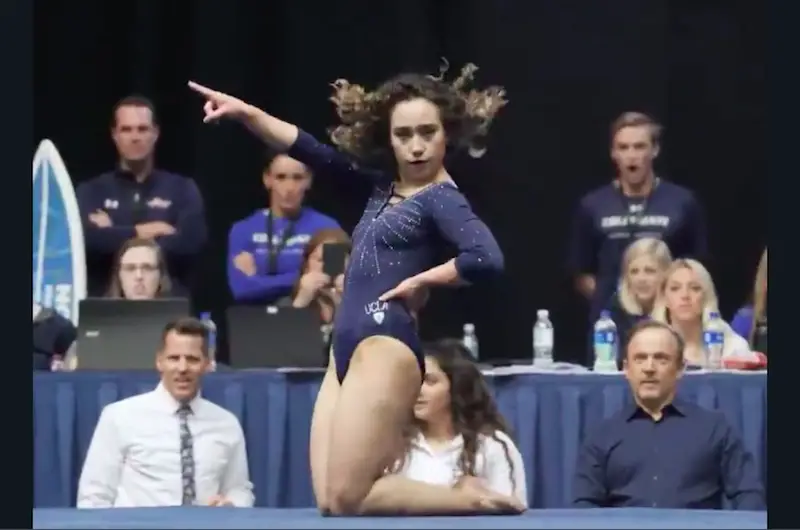 "It's ridiculous how much she does in that routine that she doesn't have to do," Kondos Field said.
Many social media users admired the young gymnast's skills with a user on Twitter saying: "The power drop into the splits bounce up at the end is mind bending. The power moves in modern floor routines are ridiculous."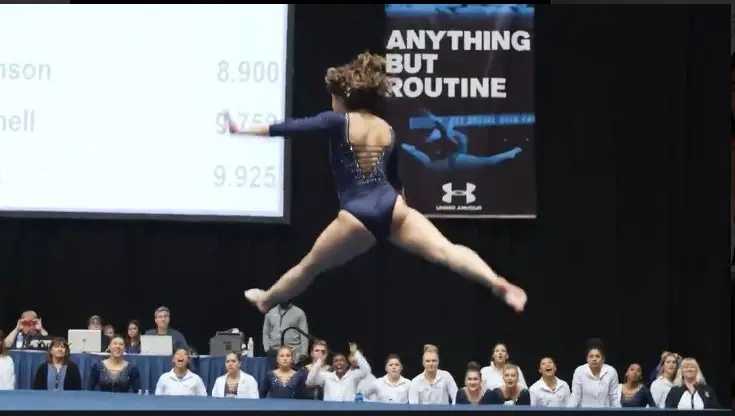 Another user wrote: "I would tear every ligament I didn't know I even had." One wrote: "I know zero about gymnastics but this is fun to watch. I hurt myself just watching."
Ohashi has reportedly been doing gymnastics for more than 18 years and has won multiple national competitions.