Brianna Rawlings tragically died on December 29 last year after she fought and lost her battle with NK cell leukemia, a rare and aggressive type of blood disease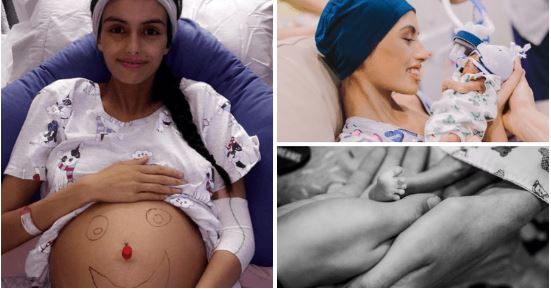 A young mother has died after she chose to postpone her own cancer treatment so that she could give her unborn son a fighting chance. Brianna Rawlings tragically died on December 29 last year after she fought and lost her battle with NK cell leukemia, which is a rare and aggressive type of blood disease. The teenage mom, from Colyton, Western Sydney, died only days after she celebrated her 19th birthday. The mother was just 17-weeks pregnant with her son when she was diagnosed with the disease.
Brianna was faced with the decision to either terminate the pregnancy when she was given the news or carry her son to full term. The brave young mother chose to risk her own chances of survival by carrying her baby to term. She delayed her own treatment and effectively halved her chances of survival by putting her son's life ahead of her own, Daily Mail reported.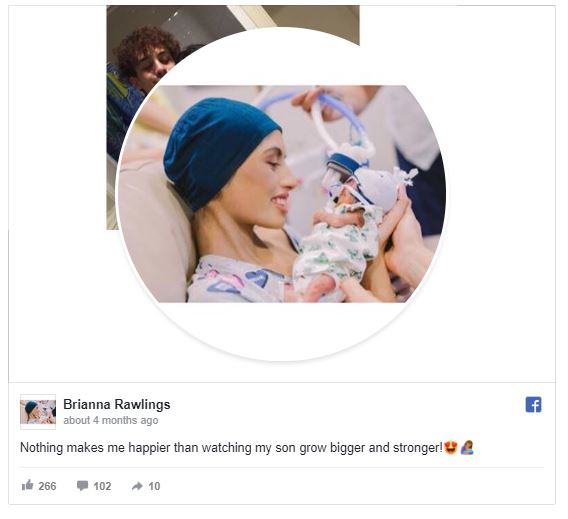 Unfortunately, the young mother contracted an infection that could potentially pass on to her son and this forced doctors to perform an emergency C-section three months ahead of the scheduled birth. Brianna went through excruciating body pain and high fever just to hold her baby in her arms.
Sadly, the baby boy, named Kyden, hung onto life for 12 days before he finally died. The teen mother was devastated at the death of her child but she kept fighting. She had previously told Femail in an interview: "It's been very hard, long, exhausting and painful. Even though Kyden is no longer with us he gave me the strength to go on and beat this. I was very happy and excited to be a mother — all I've ever wanted to have is a family. I was also scared of what the world had in store for me."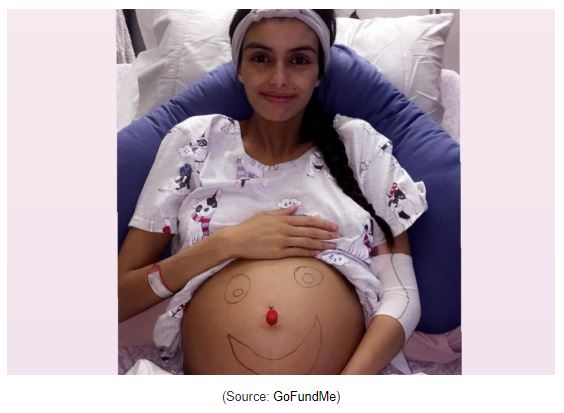 In spite of the emergency C-section because of a blood infection, Brianna said that her baby boy came out breathing on his own and was even crying.
She said: "Those 12 days I was able to spend with my baby boy Kyden, holding him, counting his toes and fingers and talking to him like I would when he was in my tummy. They were just so special, they were the best 12 days of my life!"
After spending a few months heartbroken over the loss of her child, Brianna said that her health was "better than it's ever been". Even though she went through such trauma at a young age, she was eventually able to leave the hospital on day trips. Her blood levels were on the rise for a brief period and she was working at getting her leg muscles to work again.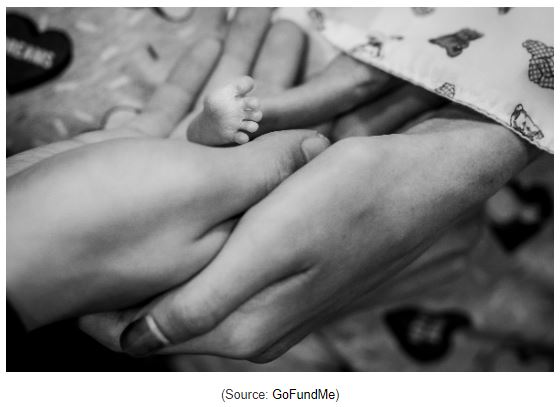 She said: "I want to beat this horrible disease. I believe I can do this and I made a promise to my son." Her condition, however, deteriorated to such a level that even a potential bone marrow transplant from her brother was ruled out by her doctors. She was subsequently introduced to a drug trial that could have saved her life but the catch was that it cost $3,000 for the treatment every three weeks.
Her family started a fundraising campaign on GoFundMe to cover the cost of the medication but she died after just two doses. Her family has since been left devastated but a celebration for Brianna's life was held on January 4.
Her sister Kourt wrote on Facebook: "Family and friends, such a tragic way to end 2018 for us. Hold onto your loved ones and never stop expressing your love for them. Thank you all for your support and love. Details below are for a celebration to be held for our Darling Bree, forever 19, forever in our hearts and forever QueenB"