The iconic 850-year-old Notre Dame cathedral has been devastated by a major fire, which toppled its iconic 300-foot spire, gutted its interior, and caused its roof to collapse. The Parisian cathedral spokesperson Andre Finot has told French media that the medieval marvel sustained "colossal damage." Firefighters have now managed to extinguish the inferno, thanks to the tireless efforts of many brave servicemen and women.
However, one man in particular has been lauded for his efforts to preserve holy relics contained within the building. Father Jean-Marc Fournier, a priest and chaplain of the Paris Fire Brigade, has been commended for reportedly risking his own life to save the Blessed Sacrament and the Crown of Thorns from the burning building, bravely striding into the inferno with firefighters to rescue these sacred items.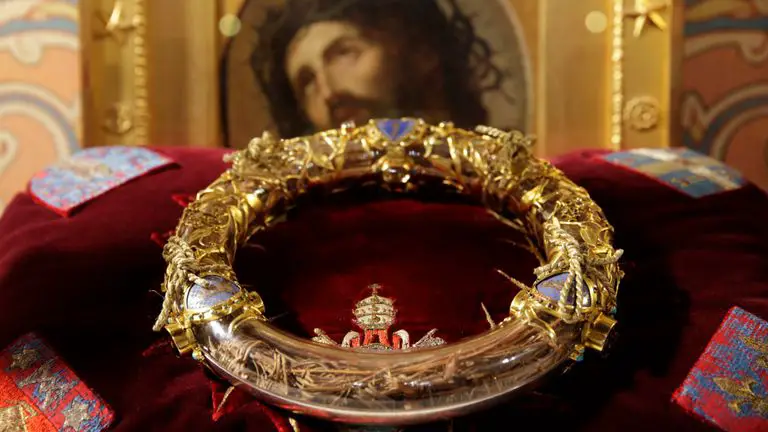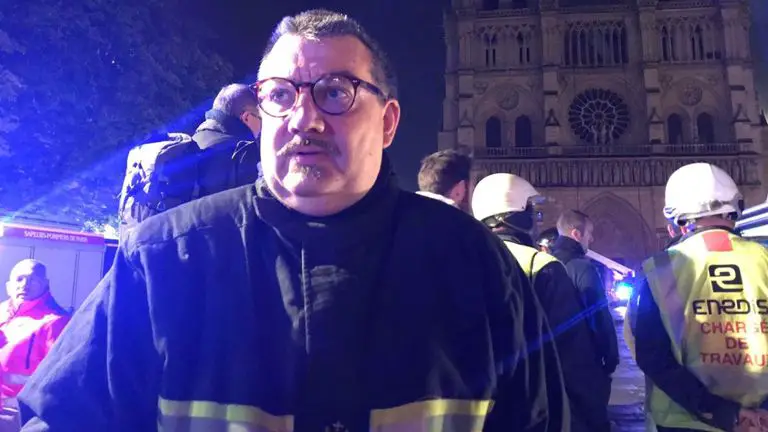 Father Fournier began his career as a Catholic priest in Germany, before moving to the Sarthe department of France. He joined the Armed Forces diocese in 2004.
This isn't the first time the clergyman has proven his mettle. Sky News reports that in 2015, he went within the Bataclan music venue in Paris. There he prayed over the deceased victims and comforted the injured and bereaved.
One member of the emergency services on the ground at the time of the catastrophe told French news services that: "Father Fournier is an absolute hero. He showed no fear at all as he made straight for the relics inside the cathedral, and made sure they were saved. He deals with life and death every day and shows no fear."
Le père Fournier, aumônier des @PompiersParis, est allé avec des pompiers dans la cathédrale #NotreDame pour sauver la couronne d'épines et le Saint-Sacrement… pic.twitter.com/4IoLVdoJZW

— Etienne Loraillère ن (@Eloraillere) April 15, 2019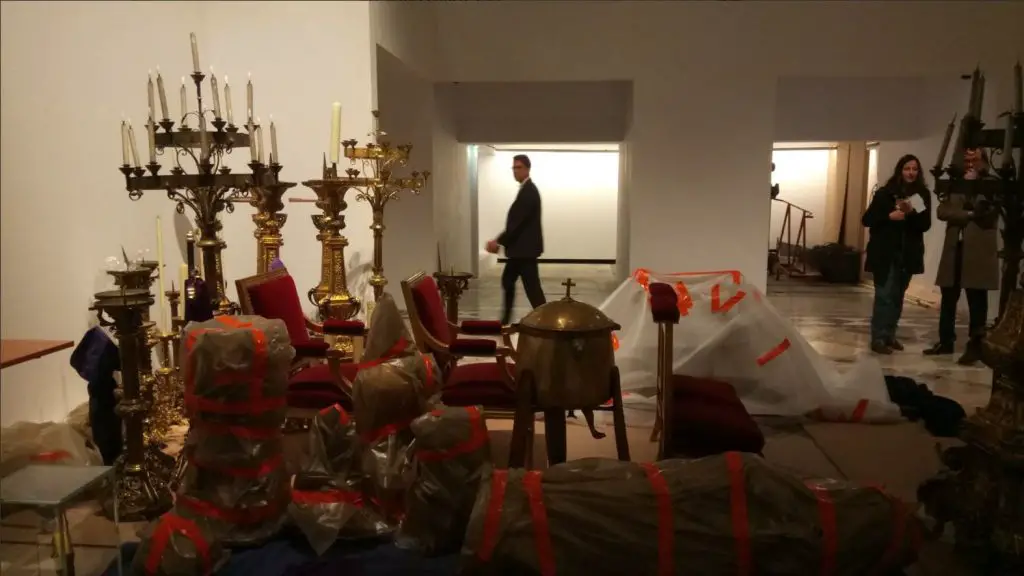 French President Emmanuel Macron has already pledged to launch an international fundraising campaign to rebuild the cathedral, stating to reporters: "I'm telling you all tonight — we will rebuild this cathedral together. This is probably part of the French destiny. And we will do it in the next years. Starting tomorrow, a national donation scheme will be started that will extend beyond our borders."
The fire reportedly began in the attic of the building at 5.50pm and is thought to be the result of restoration and renovation work conducted on the premises. A Paris prosecutor has launched an investigation into the "involuntary destruction by fire," according to a cathedral spokesperson.