Joao Augusto is hailed as a hero in his neighborhood of Ribeirao Preto in Sao Paolo, Brazil, after he saved a dog from certain death. The young man was in the right place at the right time, to save the life of a Shih Tzu dog
The Brazilian hero who lives in a block of flats was about to enter into the building, when spotted the tiny pup climbing the railing of the balcony. He immediately realized the pup is in real danger so he rushed back in the parking trying to do something. The next moment, the dog fell from the 9th floor balcony.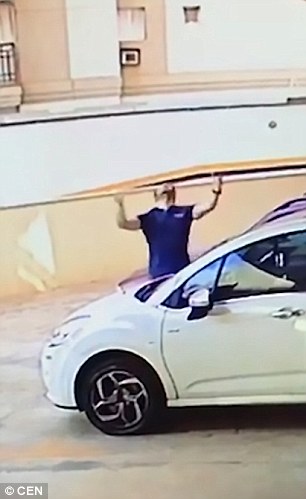 "I asked for a towel or a sheet to help in some way, but there wasn't enough time," Joao said. "Then, she fell from the ninth floor. I knew that I wouldn't be able to catch her but I was aware that I could cushion the fall."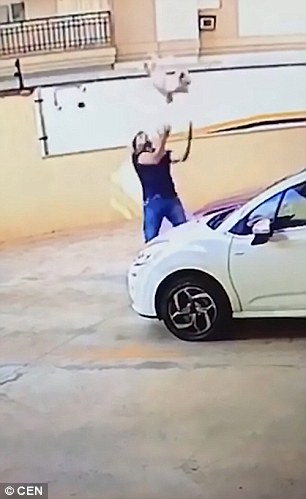 The brave man has dramatically managed to catch the helpless dog into his arms. Despite falling from over 100ft, the pup has surprisingly escaped without any scratch.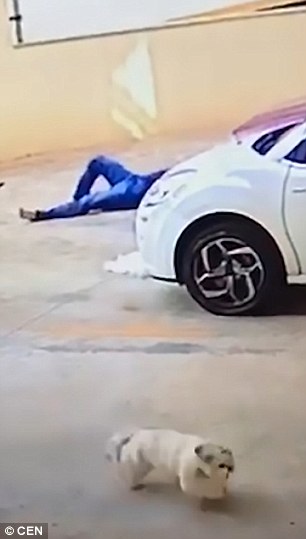 "I was on the floor for a few seconds but it was from relief," the hero said."I think that I was in the right place at the right time. I did what I could, the most I could to help. It was a joint effort with the caretaker who acted quickly to help the dog. It was a happy ending."
Thankfully, neither the dog nor her savior was harmed after this dramatic adventure. The dog's owner on the other hand had a little scare. But shortly after, he put some protective net on his balcony. Now, his lucky dog can safely admire the view from their 9th floor balcony.
Watch the heart-stopping moment, here: