Since human always dress to impress, why dogs should not do the same? Well, it happened with the Orange County Sheriff's Office newest K-9 dog who caught the eyes at his official presentation.
The dog named Chico posed for his official K-9 badge dressed up in a uniform and the photo went viral. Of course, a tie and the American flag couldn't have missing from this perfect snap. Needless to mention the dog's attitude who's looking straight to the camera full of confidence just as a proud officer he is.
The police department decided to share the lovely photo, with their social media followers and haven't been disappointed. "K-9 Chico posed for his new ID badge today," the sheriff office wrote on Instagram. "He even wore a tie for the photo." And it did not take too long until the locals reactions started to flow. "Chico just made my day!" one person wrote, while another added: "This melts my heart! Looking sharp Chico."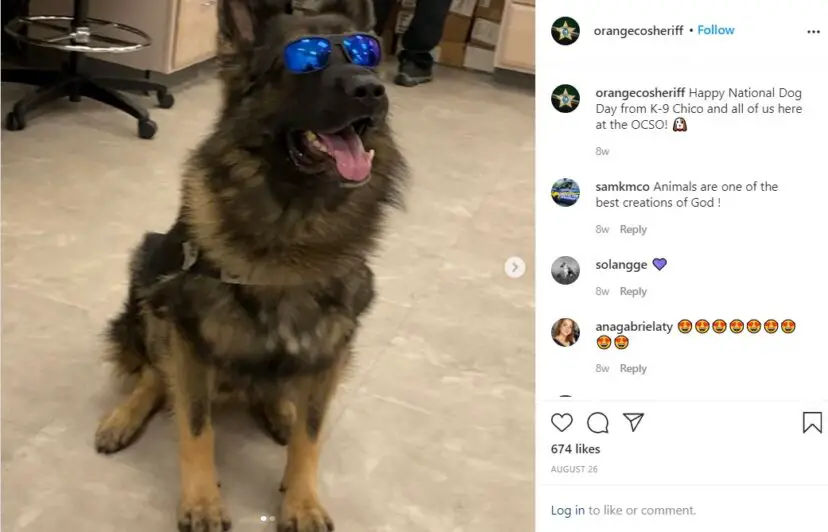 But apparently, this isn't the first time Chico is taking internet by storm. A couple of months ago, Chico went straight to people's hearts after the Sheriff's Office shared a photo of the cute dog wearing a pair of sunglasses.
Chico you're my new hero!