This is the adorable moment a quick-thinking motorcyclist saves the life a kitten. The little creature found itself in serious problems after getting stuck on a busy road in Belgium. The dramatic rescue was caught on by the motorcyclist headcamera!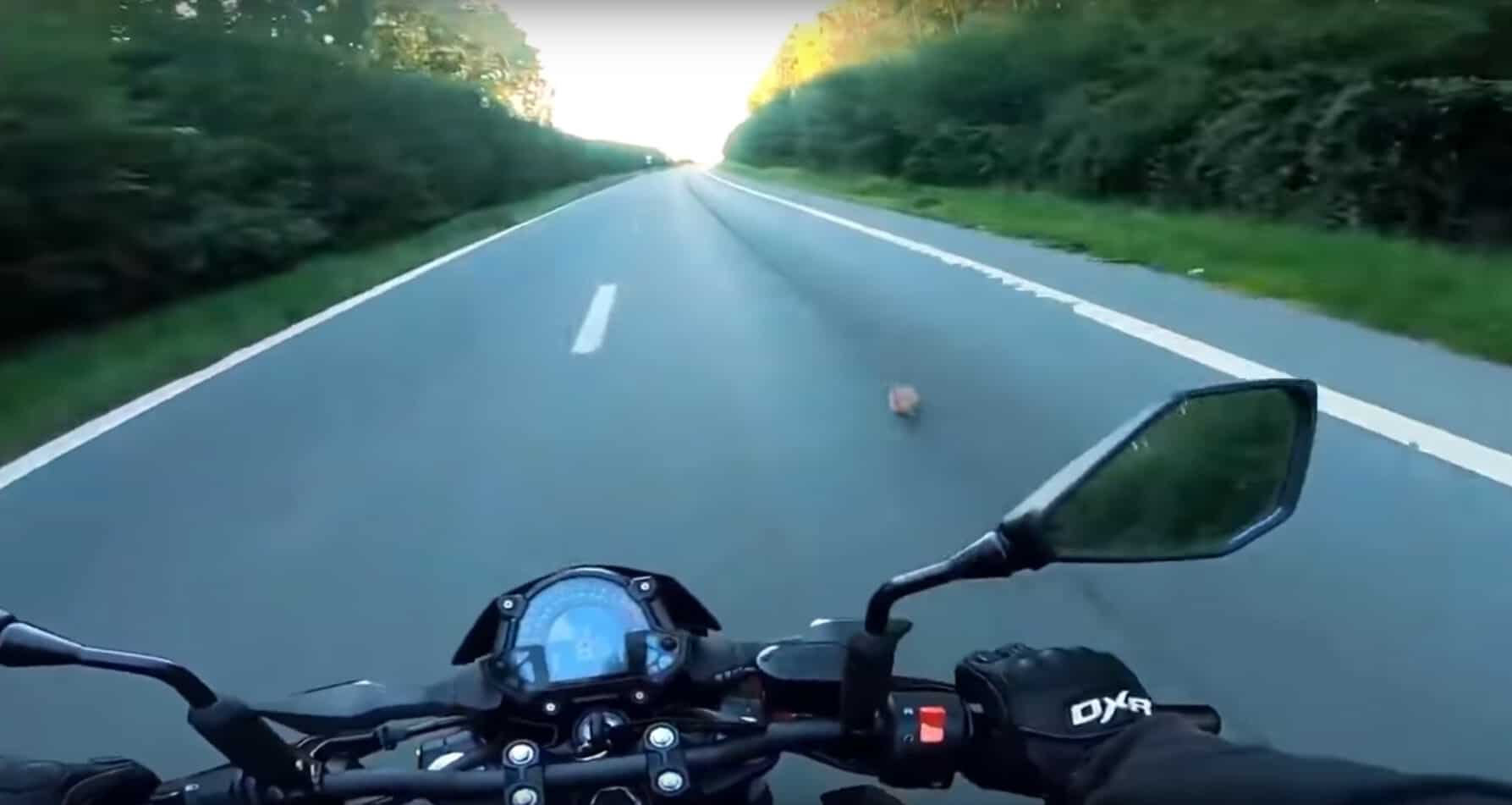 It's unkown how the poor animal got there in the first place(most likely someone abandoned her in the forest near the road), but one thing is certain: this hero stepped up and saved the day! The man, named Leroy Quentin was riding his motorcycle to Mons in Belgium, when he spotted a tiny orange kitten right in the middle of the road. He miraculously managed to swerve the helpless kitten, then he pulled over a few feet away and came back to investigate. Meantime, another driver stopped and then they both joined forces to halt traffic as they were approaching the tiny little being.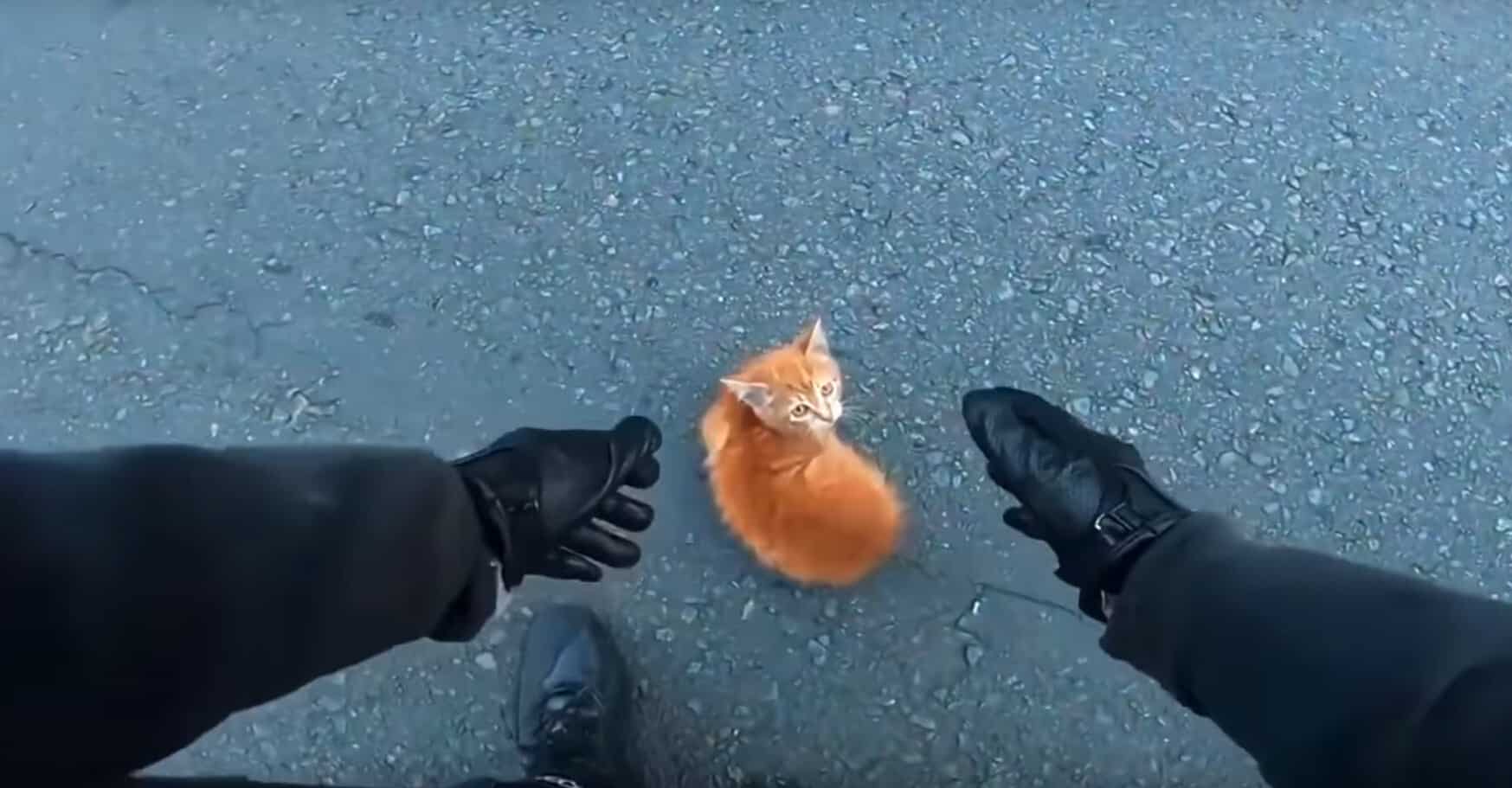 When he was sure the drives that were comming towards noticed them, the kind motorcyclist picked up the kitten to check if she got any injuries. Although his kindness seems endless, the man couldn't take the kitten to his place, due his allergy to cats.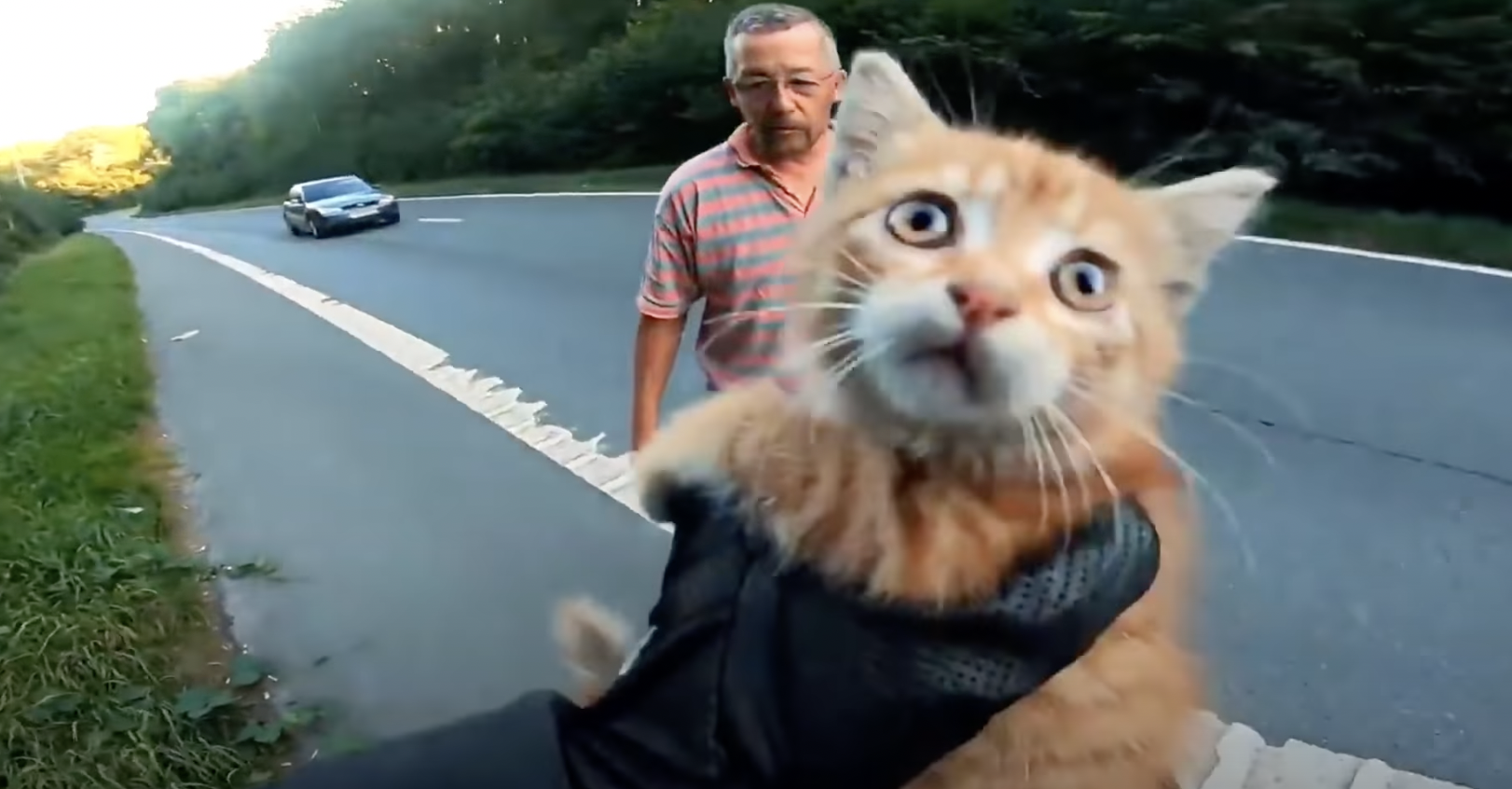 "Come here, you. Come. Little one, what are you doing here? Oh, little one," Quentin can be heard (translated from French). Then he reveals to the other driver the reason he can't carry the kitten with him. "I've picked him up here but unfortunately, I'm allergic. But well, I can't leave him here," he said.
Watch the moment here:
Fortunately for the adorable kitten, the other drived agreed to to take it to safety. So he brought her to a local shelter in Mons. Here they named her Silky and now she's in a foster home waiting to be adopted. All thanks to this heroic and so kind man!