One little boy's simple act of faith has caught the nation by storm. With nothing more than last year's firefighter costume, and a sweet moment of prayer, Brody has given hope and spread love throughout the state of California and the hearts of thousands around the world.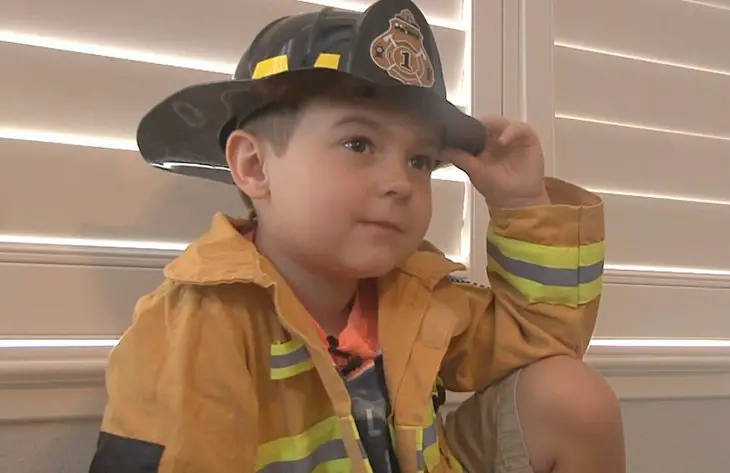 California's Valley Fire has demolished an astounding 73,000 acres, displacing more than 13,000 residents and making its way through Napa, Sonoma, and Lake counties, according to the LA Times. With three fatalities, and almost 600 homes destroyed, the fire has been called among the worst in California history.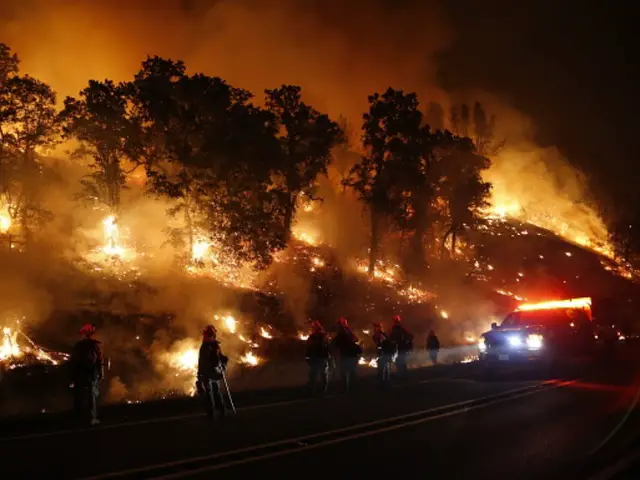 And so, when four-year-old Brody saw the devastation on TV one night, he did the one thing he knew he could. The one thing he felt he could control. He went and dug out his Halloween costume from last year, put on the jacket and helmet, bowed his head, and prayed.
His mother, Kelly Smith snapped a picture and shared it with her 18 Twitter followers.
Praying for the nearly 2,000 first responders fighting the terrifying blaze, the post has since gone viral. With over 71,000 likes, 35,000 shares, and 2,000 comments, Brody and his prayer have reached thousands of hearts around the world.
The Rocklin, California, residents sat down with USA Today, sharing how surprising the whole situation is.
"He's not asking anything for himself," she says "He's not making promises. He's just saying, 'God, can you please protect the firefighters.' "