When music comes on, can you not help yourself from dancing along to it or are you afraid you've got two left feet? For most of us, it's a choice based on preference, but for one little girl in California it's a choice she'd love to be able to make.
Finley Smallwood was born premature and suffers from cerebral palsy. Her adoptive parents, Christina and Josh Smallwood loved her nonetheless, but after she saw Ellen DeGeneres dancing on her TV show, little Finley wanted to dance as well. But there is a problem, Finley needed a walker to even stand.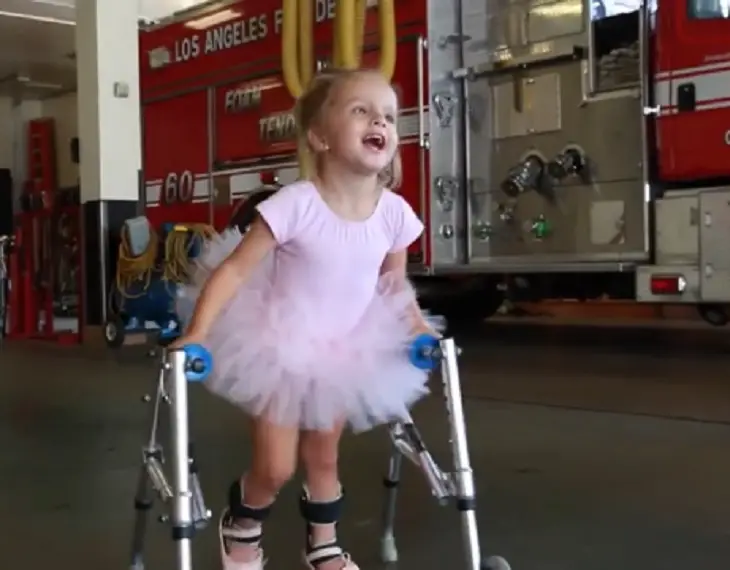 Of course, Finley wasn't going to let a thing like a debilitating illness stop her. After family and friends started a "Dare to Dance" challenge on their local social media networks, Christina thought it might be a great way to help raise money for a surgery that could help little Finley get her dancing-legs.
According to abc7, that's where the first responders at the Los Angeles Fire Department came in. These tough guys, more used to running headlong into fires than doing the cabbage patch, decided they were going to share their moves with the world to raise awareness and money for Finley.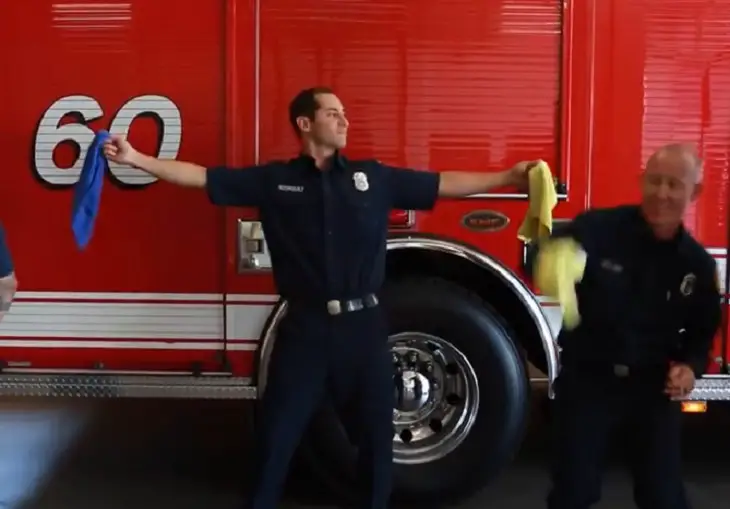 Over "I Feel Better When I'm Dancin'" by pop artist Meghan Trainor, numerous firefighters are shown busting a move in the fire hall.
Some dance while doing their daily chores, like cleaning their trucks or working underneath them. One firefighter even did his best "robot" while fully-dressed in his fire-protective gear. Who says you can't have a little fun at work? Especially when it's for a good cause.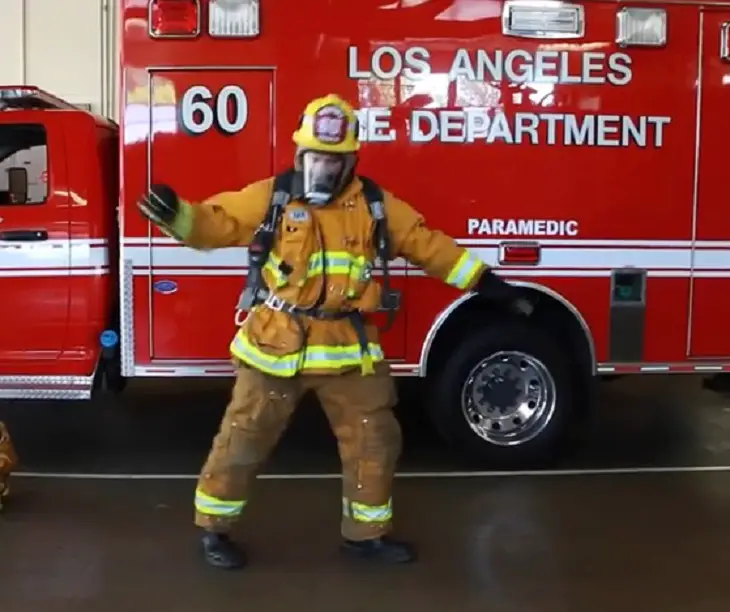 The video ends with a grand scene of all the LAFD firefighters dancing on top of their huge fire truck, while Finley and Christina make an appearance as well. One look at Finley's face says that even with her walker and all her difficulty, she's having the time of her young life.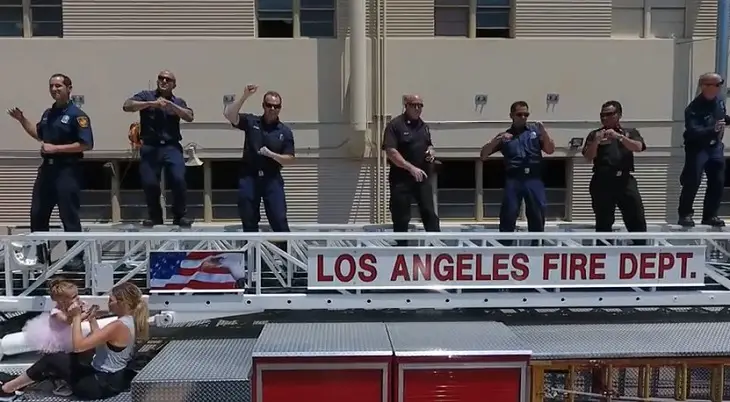 It was good that she had fun, because the prognosis from Finley's doctors was not good. They believed that even with expensive surgery and stem cell treatments, she would likely never walk again. But, like the song says, Finley feels better when she is dancing.
In late 2017, Finley underwent the first of what will likely be many surgeries, and it was a resounding success. By the time the next New Year rolls around, Finley is expected to be walking–and dancing–without any assistance at all.