Some say – and we have strong reasons to believe them – there is anything but love between postmen and the dogs on their route. But these two very best friends will definitely disagree. A mailman in New Zealand – whose, obviously, great fond of dogs – and a German Shepherd, who doesn't have the best reputation in the neighborhood, were caught on camera sharing a heartwarming moment!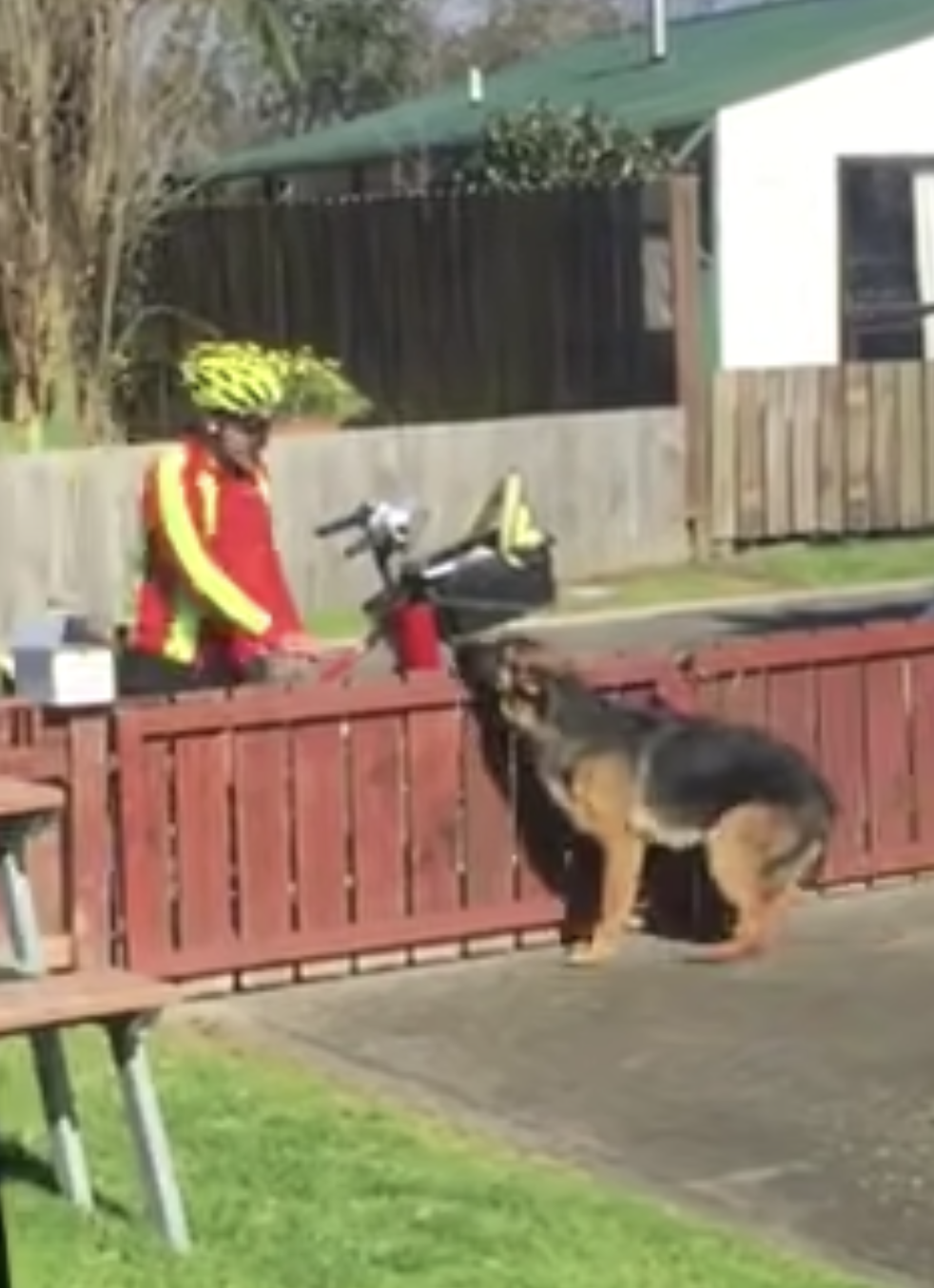 German Shepherds are known as among the gentlest dogs out there, yet, for people who clearly don't know him, this nine-month-old puppy is very misunderstood. That made Michael Collins, the pup's owner, to set up a hidden camera, to see his dog's behavior when around strangers. But he had the biggest surprise.
Soon as the post worker approaches, the dog looks friendlier than ever. And he isn't just sitting still with his tail wagging, but he's greeting his secret friend for a petting session. You can imagine the owner's reaction upon watching the sweet interaction. And guess what, it didn't happened by chance, but it was an everyday routine for these two.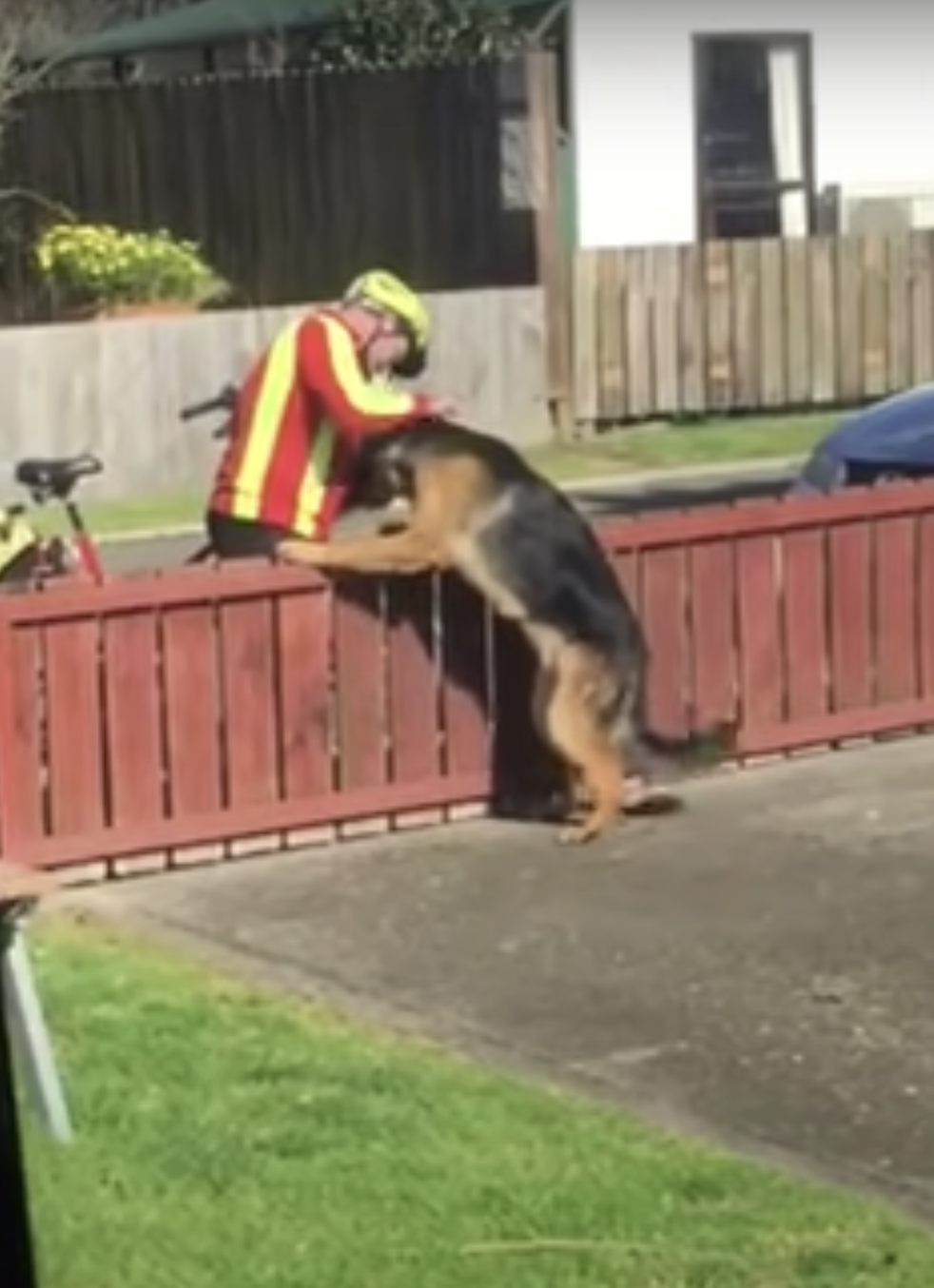 "Everyday whether or not we have mail, this mailman always stops to see my dog who is about 9 months old," the owner wrote on Facebook. "He always gets over looked as a dangerous or unapproachable dog, maybe cause he's big, I am not sure. He doesn't bark at them or growl (maybe the odd couple times he barks at people but which dog doesn't.) But this guy here always makes an effort to get off his bike to give him a hug and a pat!"
You need to see this!