This farmer in Columbia thought he's helping a poor stray kitten, when in fact, he actually saved the life of a wild cat. Elber Guzman was riding his motorcycle when he spotted the tiny creature on the side of the road, so he stepped up to help it, without a second thought. But after a few days, he was surprised to find out the tiny cat he rescued was actually a baby cougar!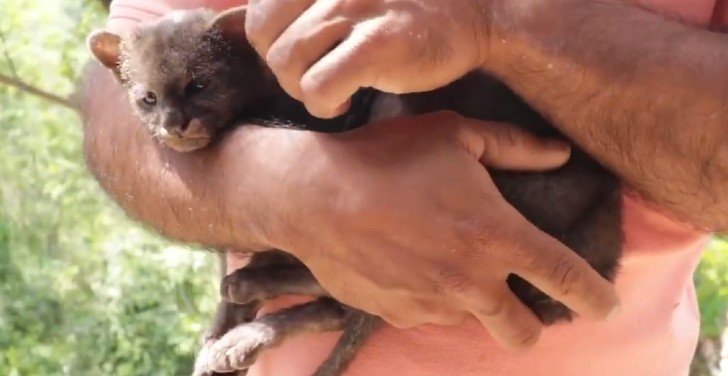 With so many abandoned animals in that part of the country, Guzman's thought was only to help. So when he noticed the shy kitten, he grabbed into his arms and taken it to his home, where he looked after it and fed it. However, he soon realized the tiny creature wasn't acting like a regular cat, though.
"I picked him up on the road, he looked just like a cat, and I said to myself: poor little animal, he must be lost in this lonely place, I better take him home," the kind farmer said. "I looked at him carefully and was suspicious of him because he had a long tail and round ears. In addition, his behavior was not exactly the same as domesticated cats."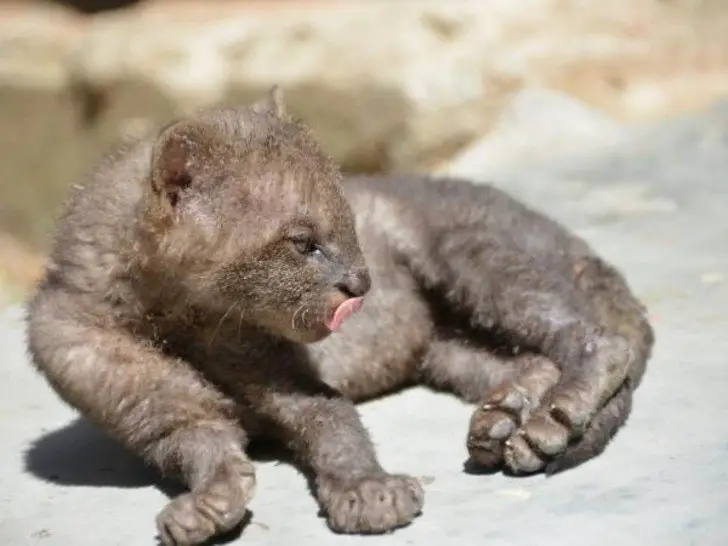 Unsure of what the creature he rescued may actually be, Guzman reached the Tolima Regional Autonomous Corporation – the environmental agency in the country, and they send someone to check on the rescue 'kitten.' It turned out, the tiny animal the farmer rescued wasn't a domestic cat at all, but a cougar. The wild animals was around two months old with an unstable medical condition due to malnutrition.
The baby cougar was taken to the Center of Attention and Valuation of Wild Fauna of Ibagué, and he'll remain there until fully recovered. Thanks to this farmer's kindness, a helpless baby animal got a second chance!
More about this story in the video below!