A Canadian oil worker became a social media hero, after he saved the life of three helpless kittens. The quick-thinking man used his cup of warm coffee to free the poor animals, after he found them with their paws and tails frozen to the ground. He even captured the moment on video, and shared it online, helping the kittens this way, to find forever homes!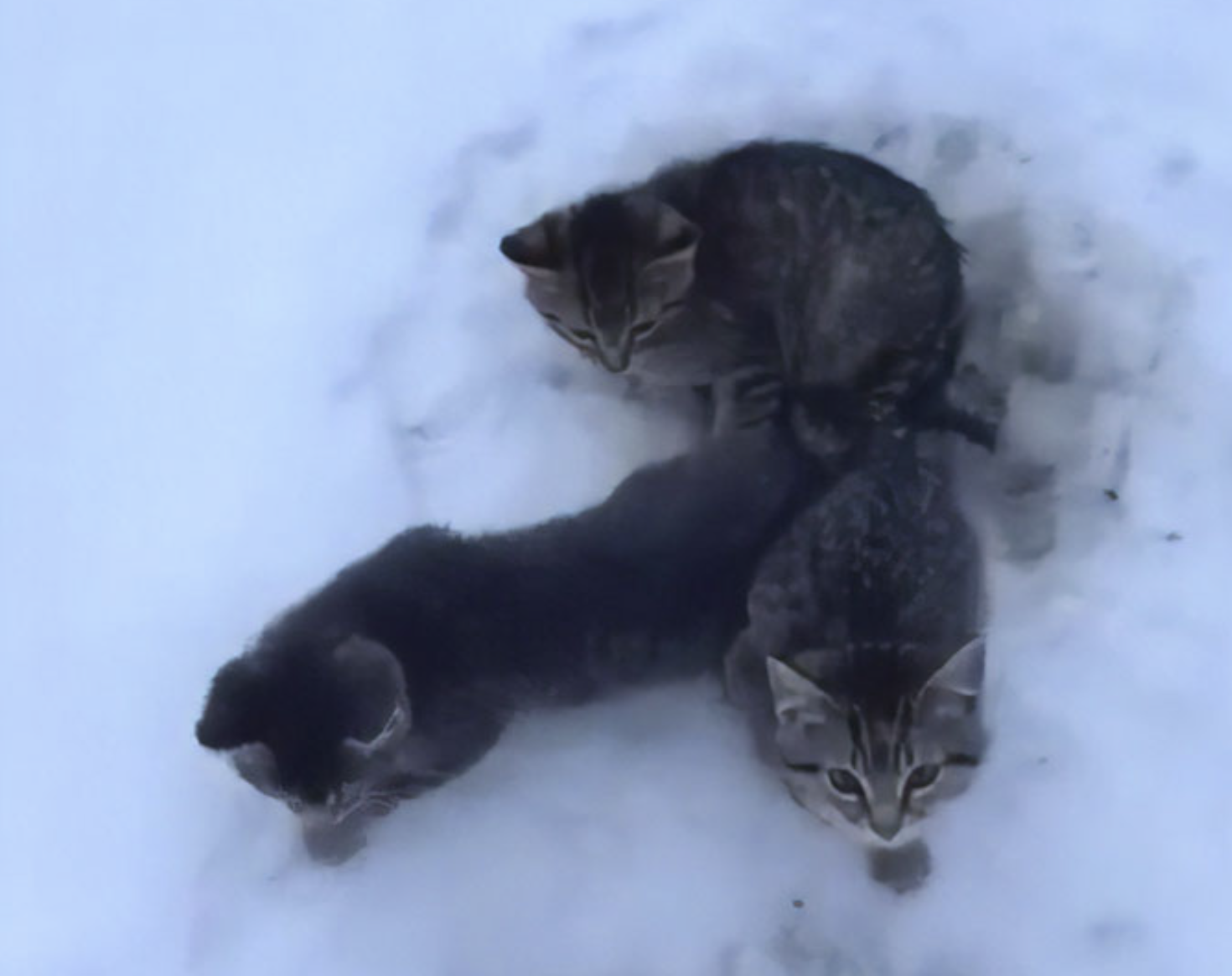 It was just a regular day at the office for Kendall Diwisch, who works in oil industry in Tomahawk, Alberta, Canada. The Drayton Valley resident was doing the daily wells inspection, when coming across the helpless kittens.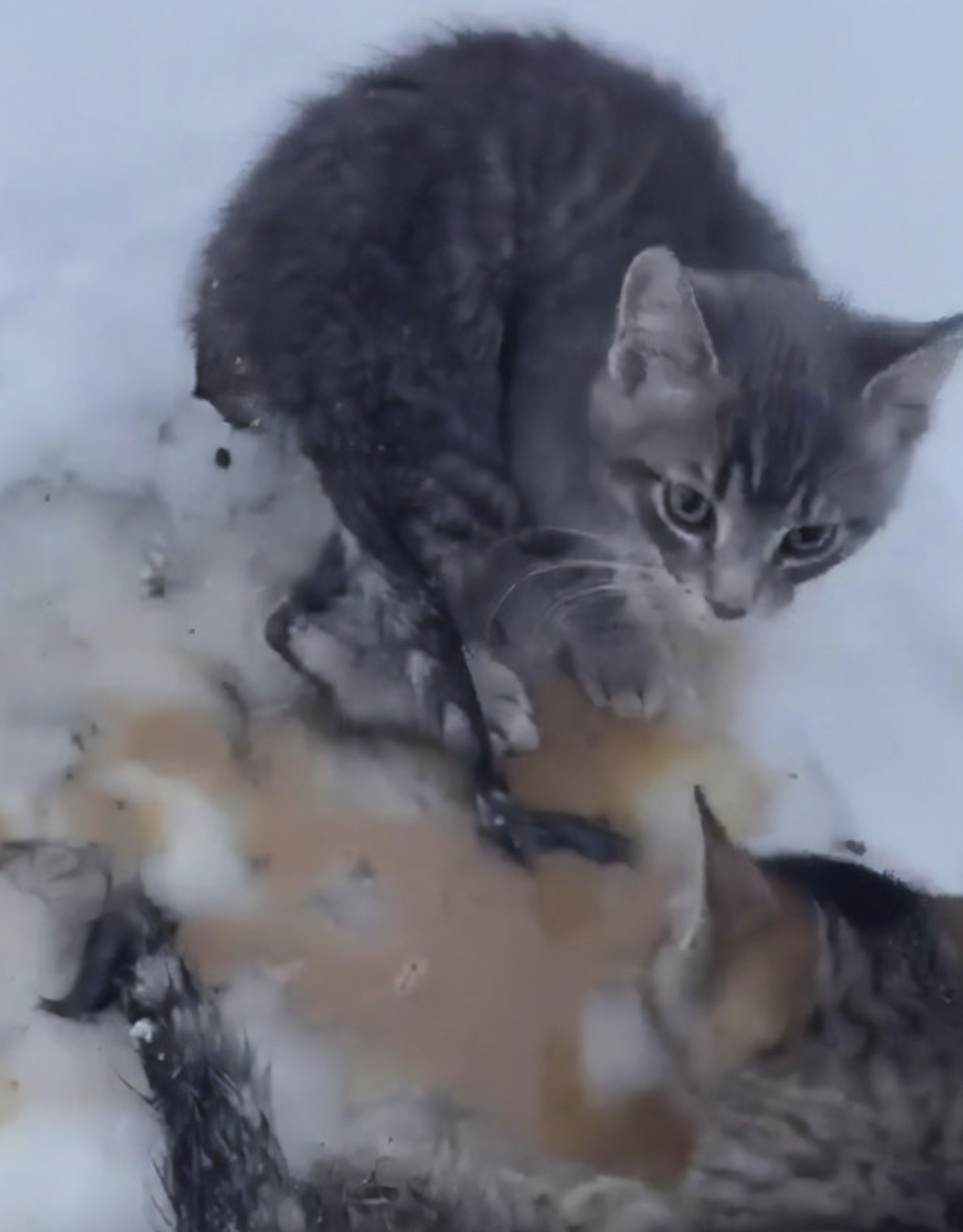 The animals were desperately crying and they were not moving, so Kendall went to investigate. But only when he got closer, he realized the tiny cats were all frozen to the ground, for who knows, how many hours. Most likely, someone abandoned them, but this hero showed up just in time to save the day.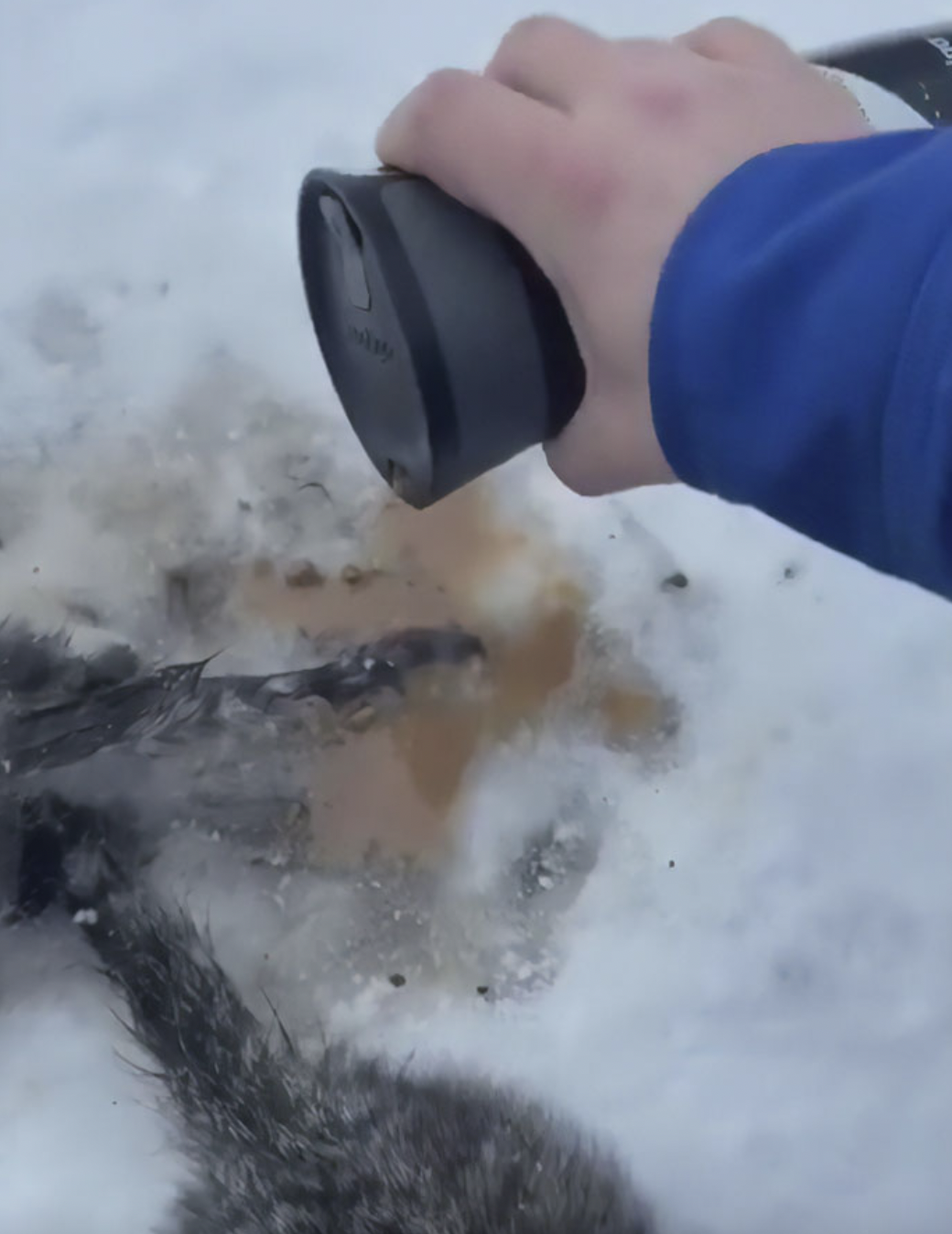 With their tiny paws and their tails stuck in icy snow, Kendall knew they could get hurt when set them free, so he run to his car and grabbed his warm coffee. Then he just poured coffee over the cats' tails making the ice melt. This way, the tiny creatures freed themselves.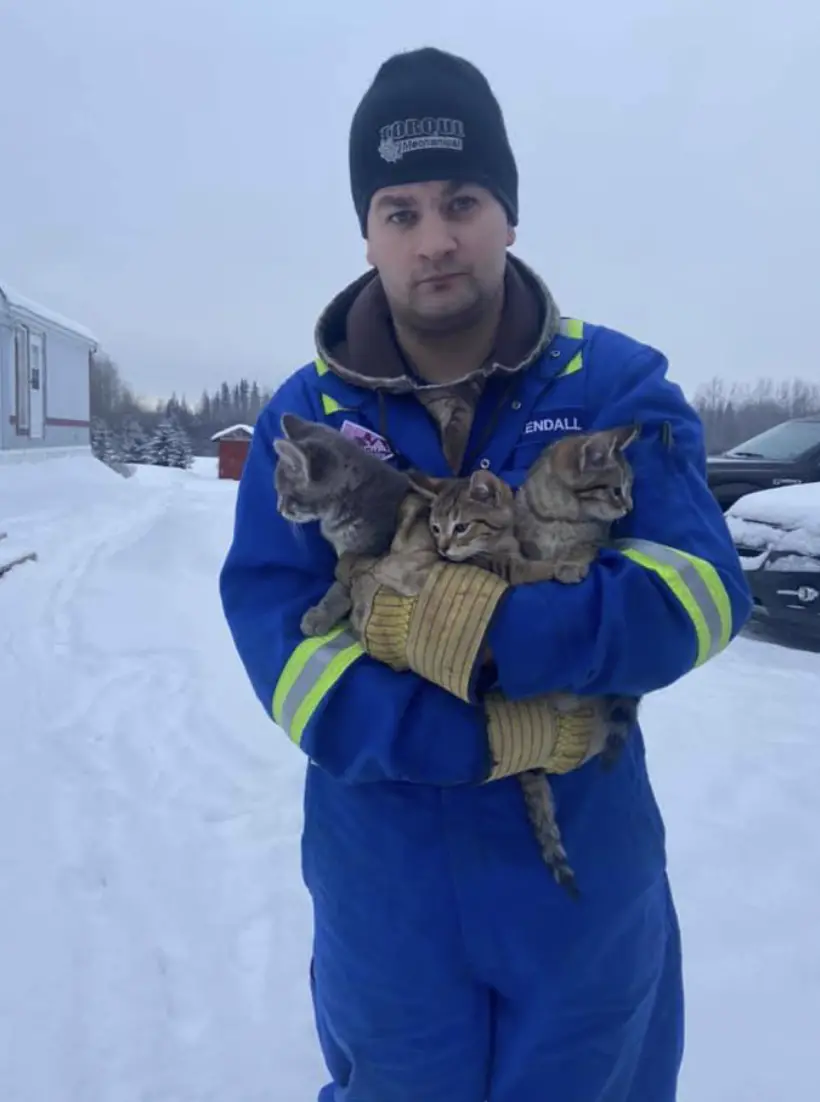 "So today I found these three fellows on one of the back roads near one of my wells," the hero wrote. "Most likely dropped off. Poor things were frozen into the ice so they had to have been there all night."
Once he rescued them, Kendall took the three little furballs into his vehicle and drove them home, where he fed them and warmed them up. And since such a heartwarming story could only end happily, the three rescued kitten were adopted shortly after. With Kendall heroic video going viral on Facebook, a lot of people showed interest in adopting these three little angels. So it didn't take too long until that happened.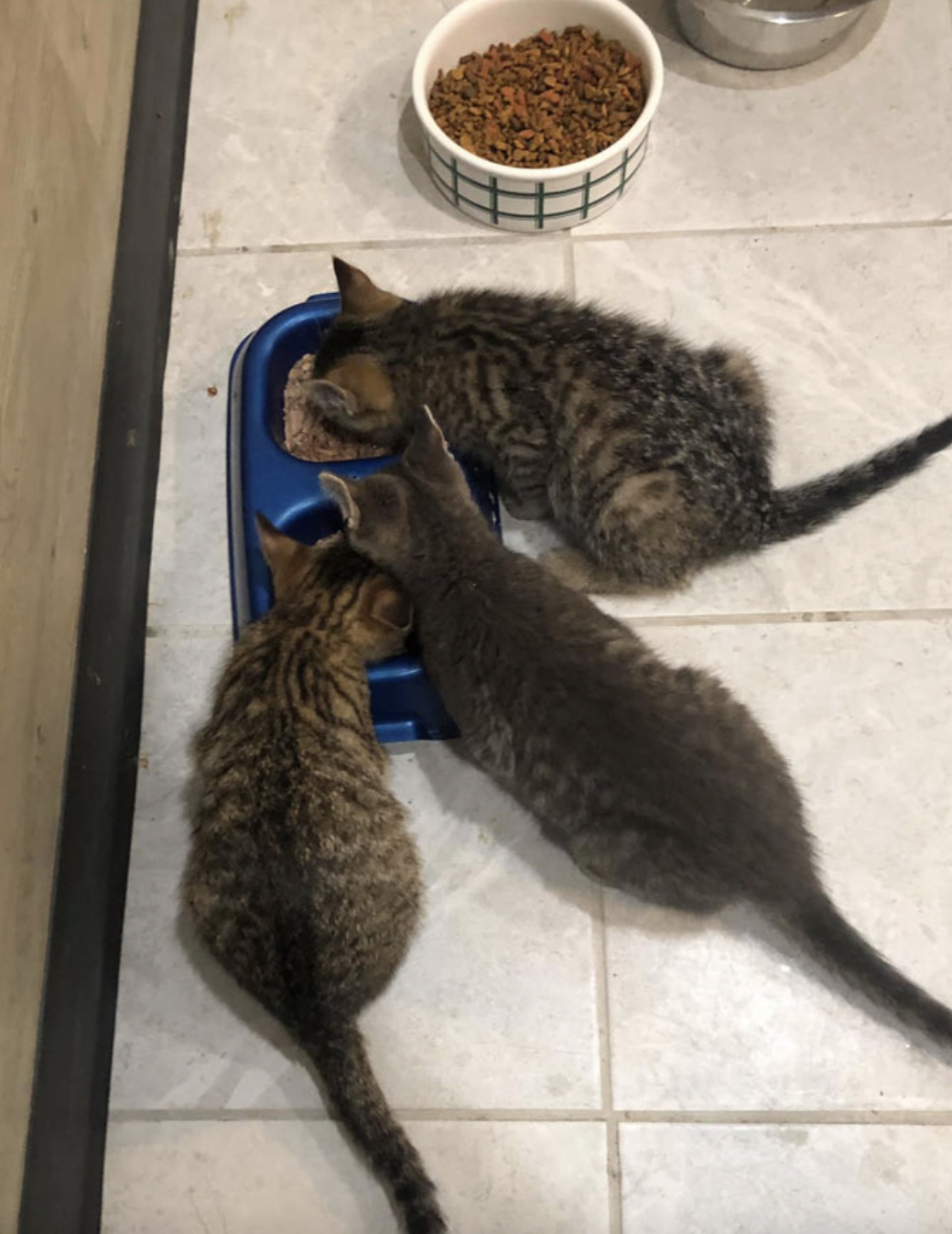 "All three little rascals went to their new home today where they get to be together instead of separating them," Kendall updated on Facebook. "All three are eating and drinking and very energetic. Thanks for everyone's consideration and offering to take them very appreciated."