Princess, a dog who was just one year old, had a near-death experience that changed her life forever. Fortunately, she was rescued by Jenny and Jimmy Desmond, a couple who are dedicated to rescuing animals around the world. However, Princess's story doesn't end there. She now plays a crucial role in helping her owners provide comfort and care to orphaned chimpanzees, demonstrating the power of love and second chances.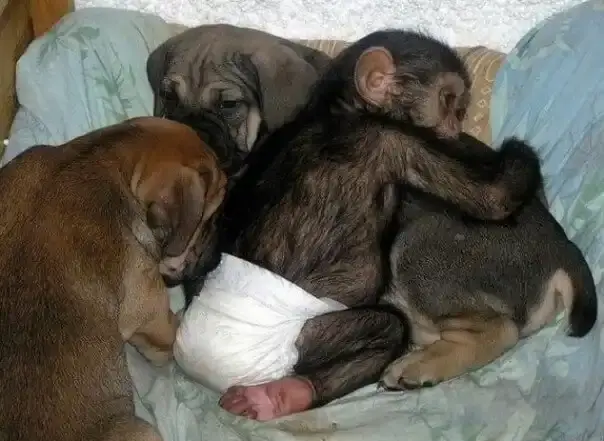 After relocating to Liberia, Africa to aid chimpanzees abandoned by the New York Blood Center (NYBC), the Desmonds brought their dog along. As Jenny Desmond explains, the animals require rehabilitation before attempting to reintroduce them to their natural environment, where they can reside with other members of their species.
Princess, who plays a critical role in comforting the orphaned chimpanzees by providing them with love, companionship, and friendship. Her presence assists in preparing them to reintegrate into their appropriate habitat.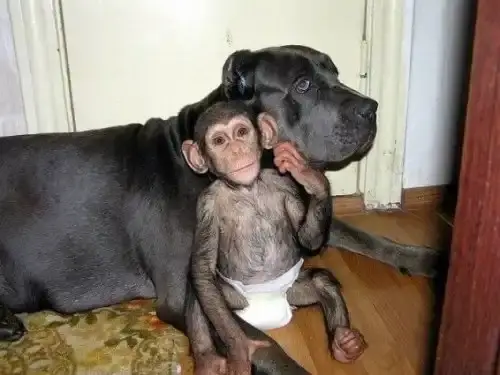 The New York Blood Center had previously utilized 66 chimpanzees for research purposes in Liberia. In the 1970s, they partnered with the Liberian Institute for Biomedical Research to obtain and breed the primates for testing. Although the organization had promised to provide lifelong care for the chimpanzees, they withdrew funding during the Ebola outbreak that devastated the African country. Consequently, the animals were left without a home, proper food, water, or care. Fortunately, a group of organizations and volunteers stepped in to rescue them.
To assist in their care, the Liberian Forest Development Authority and other organizations have come forward to support the chimpanzees. In addition, Princess, the dog, provides the little orphaned primates with endless love and comfort.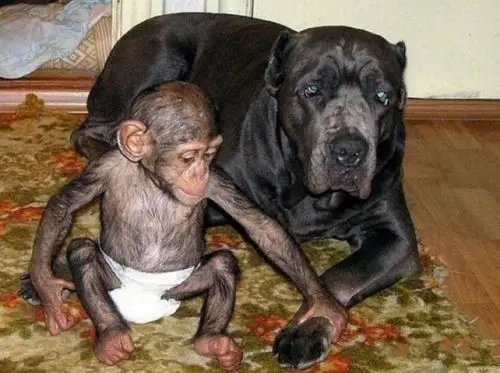 Furthermore, there are numerous news stories that highlight the selfless acts of dogs and cats who protect lost or abandoned human babies and children. Overall, the bond between animals and humans is deep and can be life-saving.