It happens very often for the animal world to provide moments that warm our hearts and put a smile on our faces. Thankfully, many of these adorable sightings are caught on camera, so we can watch them over and over again. Such an adorable footage has recently won over the Internet, and I warn you – once you'll watch it once you can't get enough of it.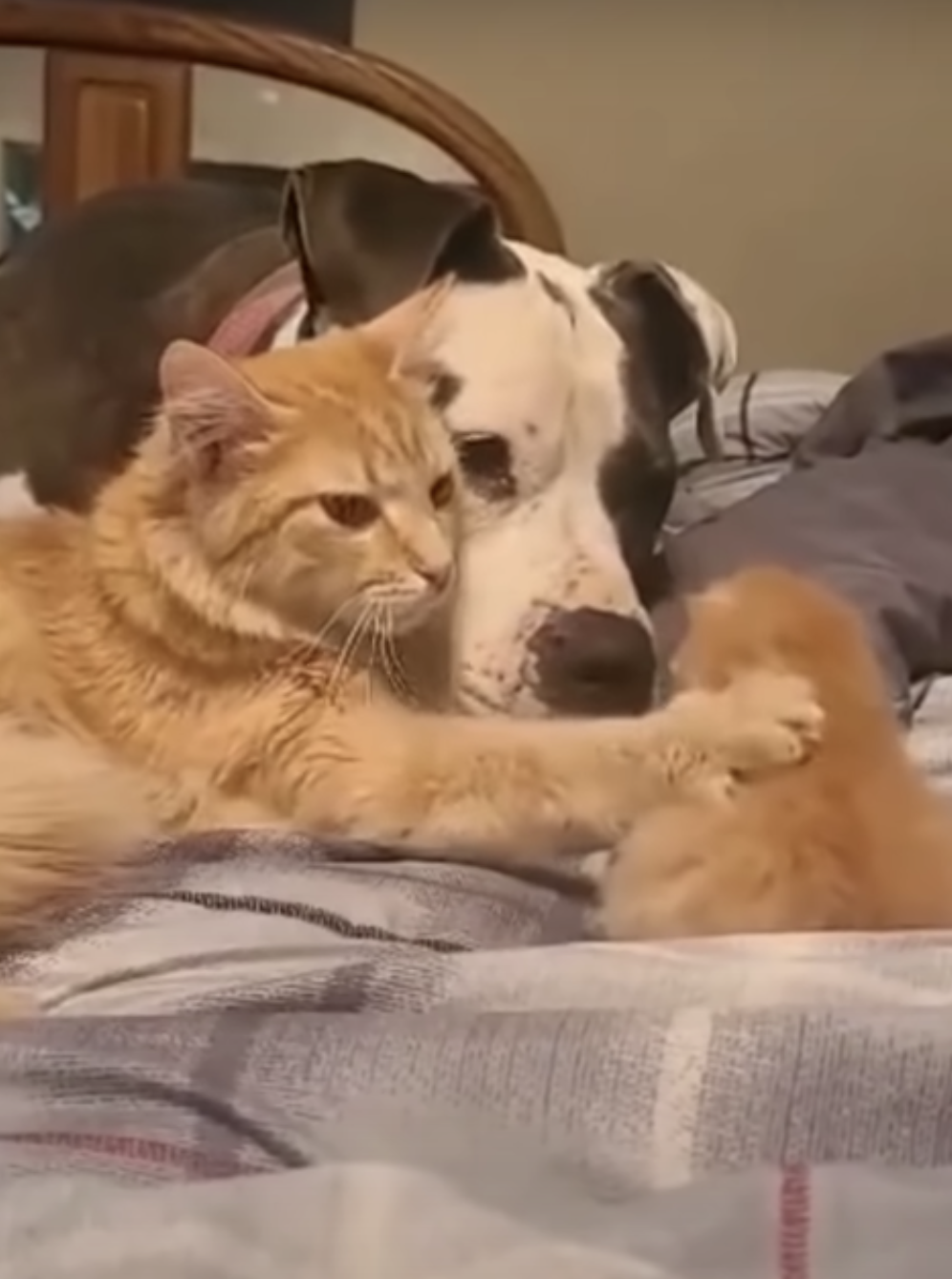 Though it is only 12-seconds long, that's more than enough for the heartwarming video to show everyone that animals can inspire all of us to change this world into a better, and loving one. In it, a mother cat appears to introduce her one week old kitten to her very best friend, a dog!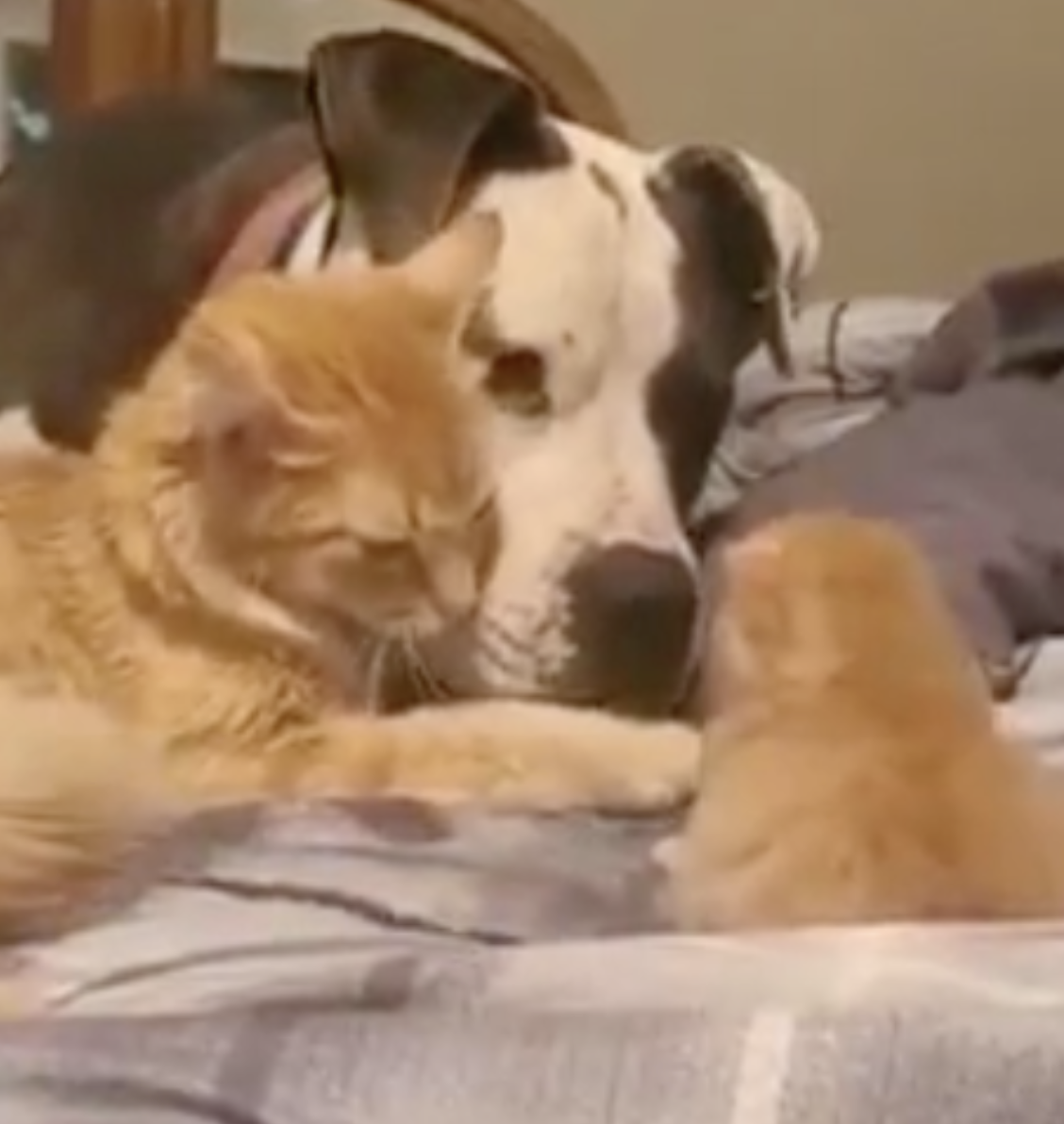 You see, many people think that dogs and cats are not getting along pretty well, but this lovely footage demonstrates the opposite. The gentle dog and the ginger cat seem to be lifelong friends, and the dog's reaction upon meeting his friend's tiny little kitten is nothing short of adorable.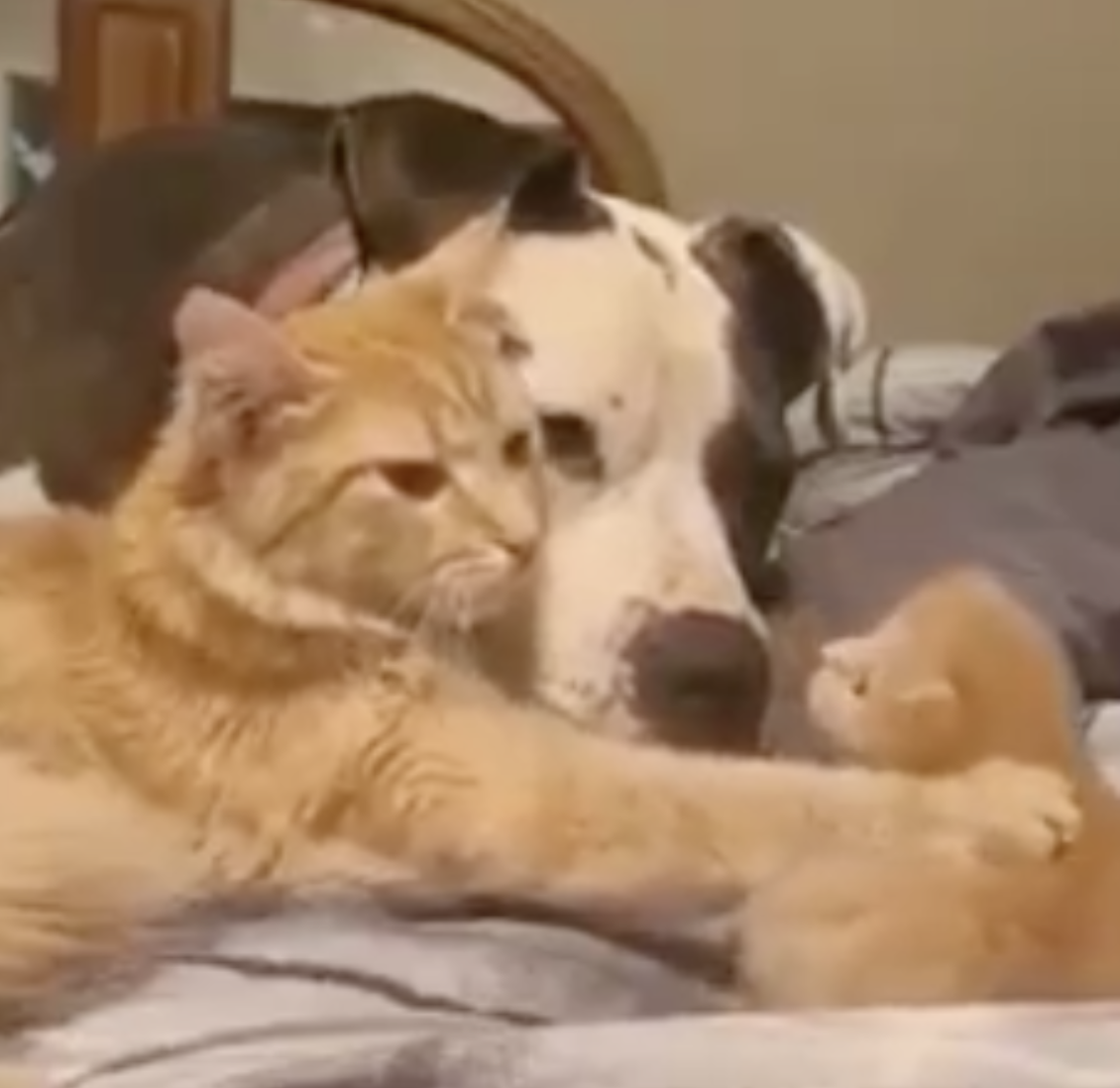 By the way the cat and the dog are cuddling with each other, it is more than obvious they share a very strong bond. You can see the mother cat gently touching the dog's face with her own, while the dog sniff the tiny kitten. Then, the momma cat smoothly touches the kitten's face with her paw, to let it feel comfortable!
Watch the heartwarming moment below!