A small act of kindness could mean the whole world for a hopeless creature found in desperate need of help. It is what happened when this big-hearted man came across a very confused foal, while driving on a country road. Separated from his mother, the tiny animal found itself crying in the middle of the highway, but then this hero showed up and made the right thing. The beautiful rescue was caught on camera and it shows there are still plenty of kind humans in this world.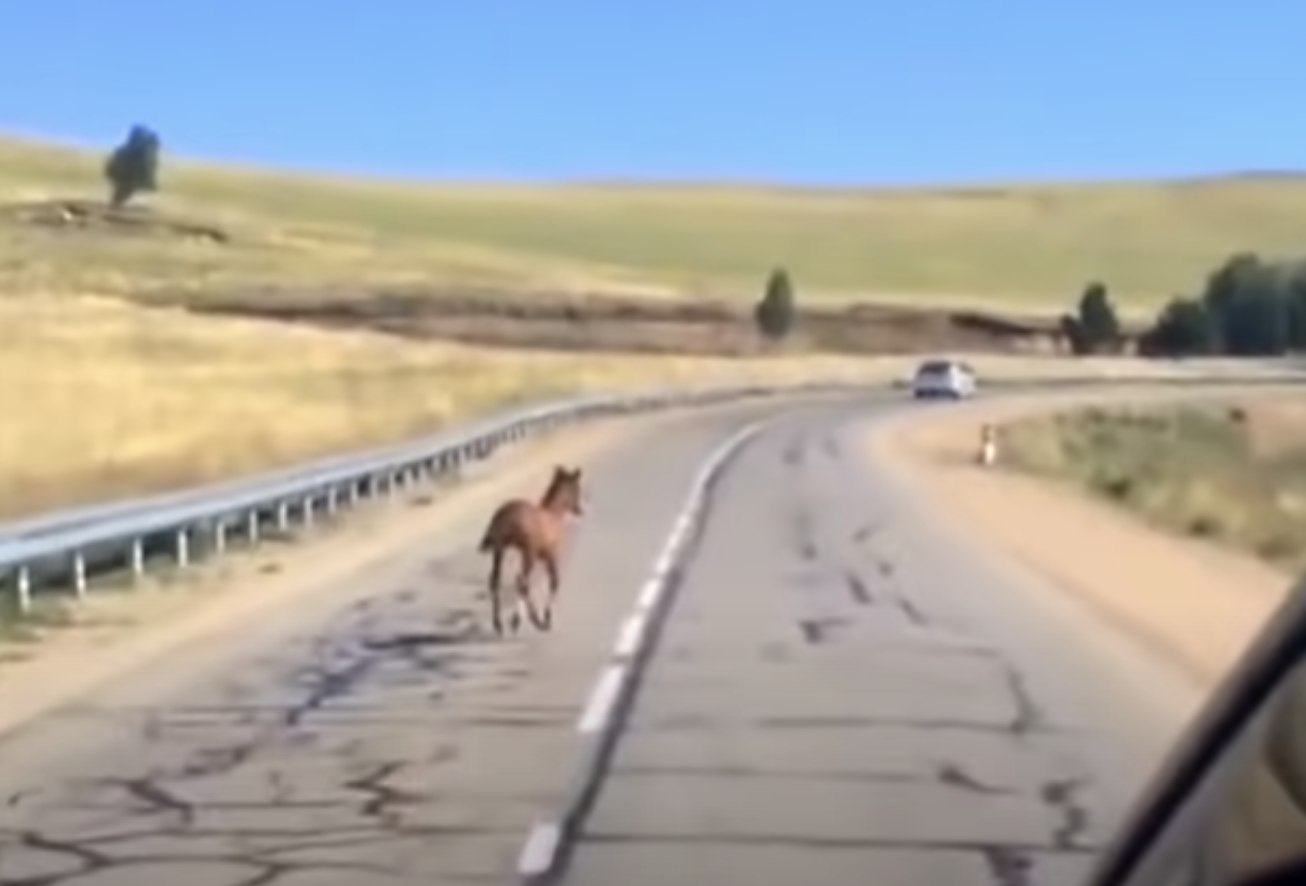 A family of horses were peacefully enjoying their meal on a grassy field on the side of the road, when one of the foals has – unexplainable – ended up over the metal guard rail, straight in the middle of the road. Scared and confused, the tiny foal was desperately trying to get back to its family, but unsuccessfully though, as it wasn't strong nor tall enough to jump over the fence. Thankfully, a motorist whose name remains unknown, stepped up and saved the day!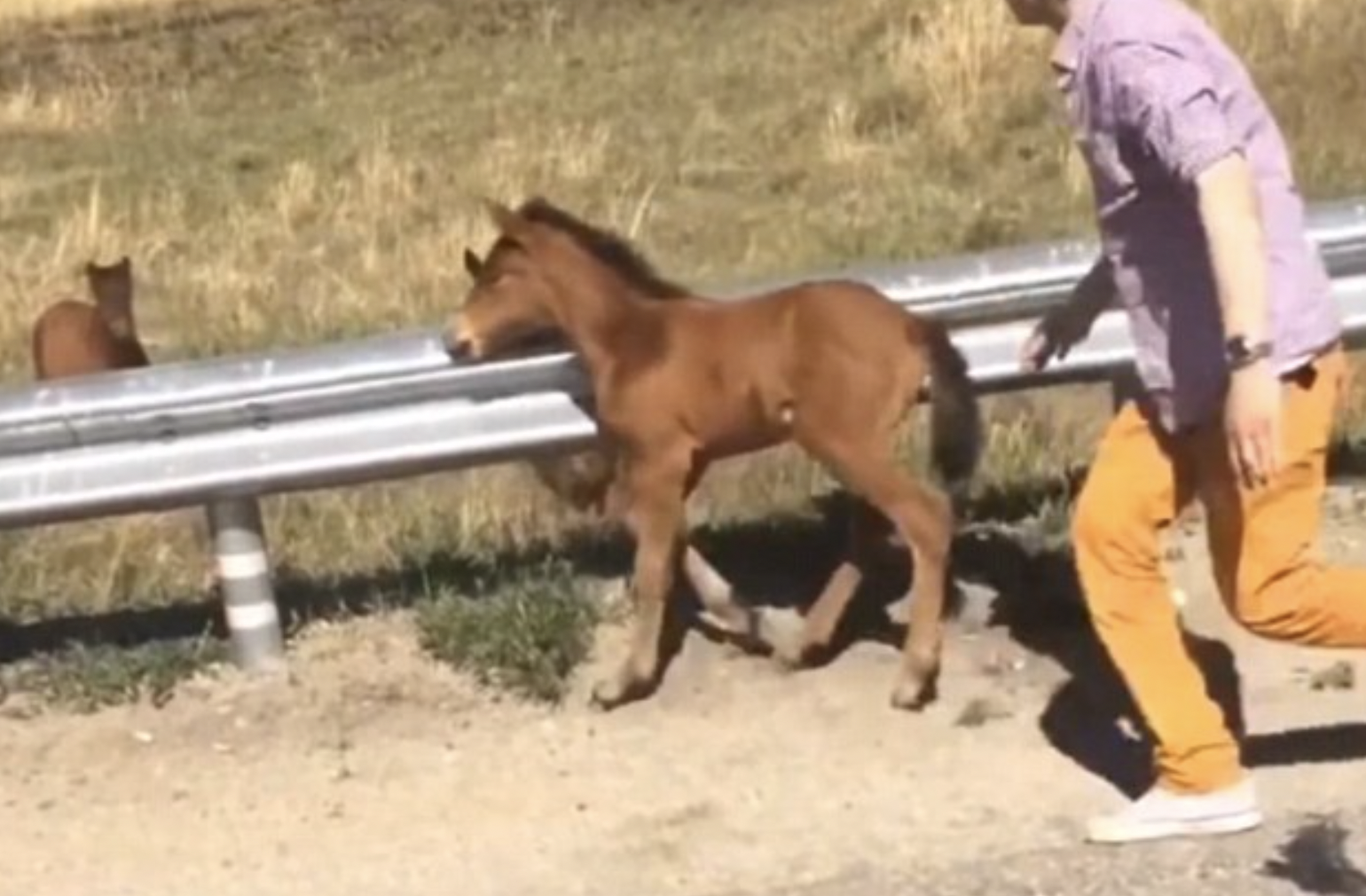 The kind man, has taken the foal out of danger and then help it reunite its mom. But it wasn't an easy rescue, though. A foal can easily weigh 100lbs, so grabbing one into arms can be quit difficult. More, the man had to act very carefully, because the already scared foal got close to the metal fence, so he could have seriously injured itself in its attempt to run away from the rescuer.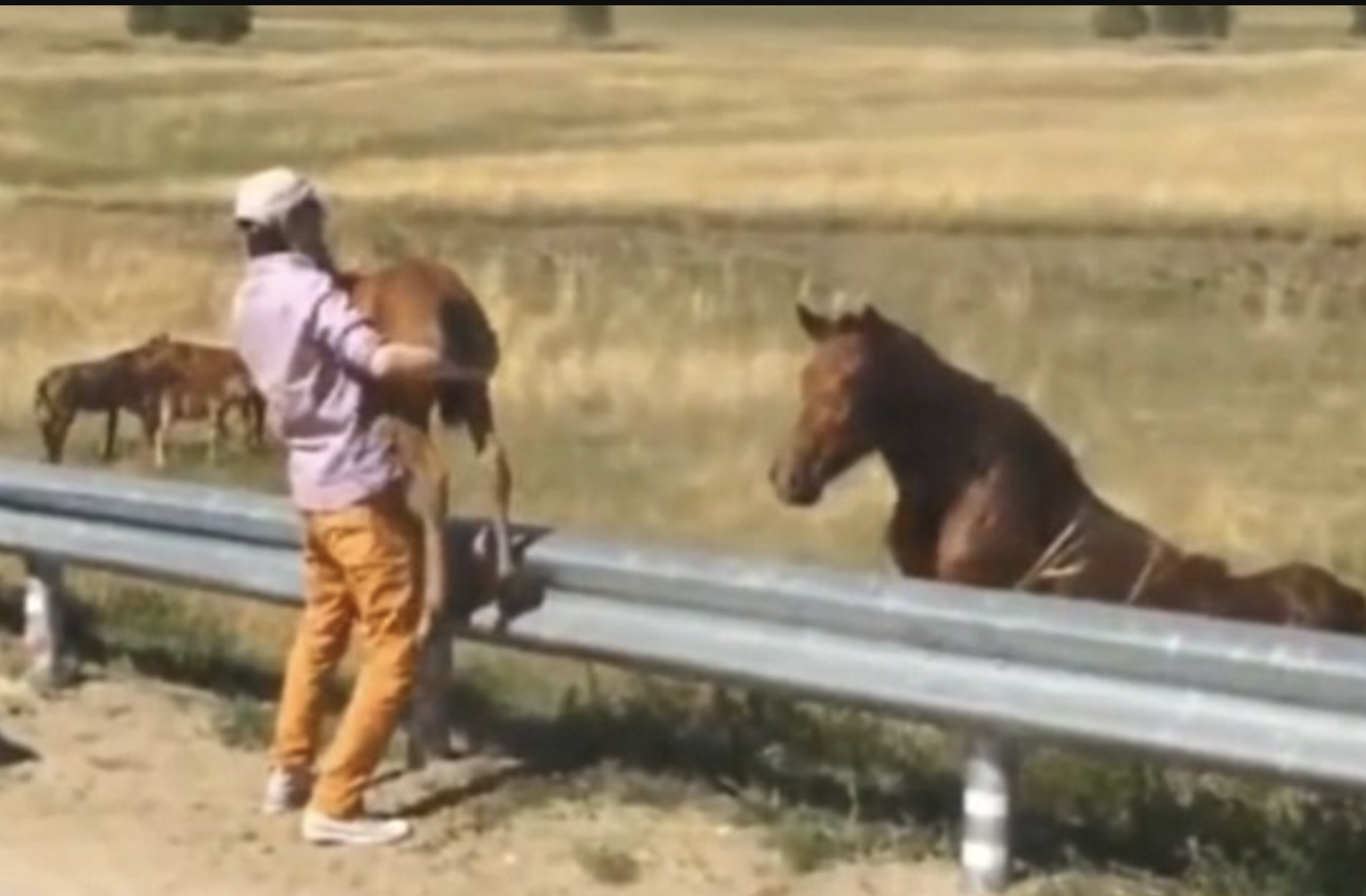 Fortunately this was a happy ending story, and the lucky foal got rescued and eventually reunited with its concerned family. You can watch the heartwarming moment below!