Despite she's only 15-month-old, this little girl is already brave enough to take the family's 1000lbs horse, for a walk around their farm. But with such a gentle giant four-legged buddy, things are far easier. To top it off, the unlikely pair befriended even before the mini-human was born, so you can only imagine how close they are.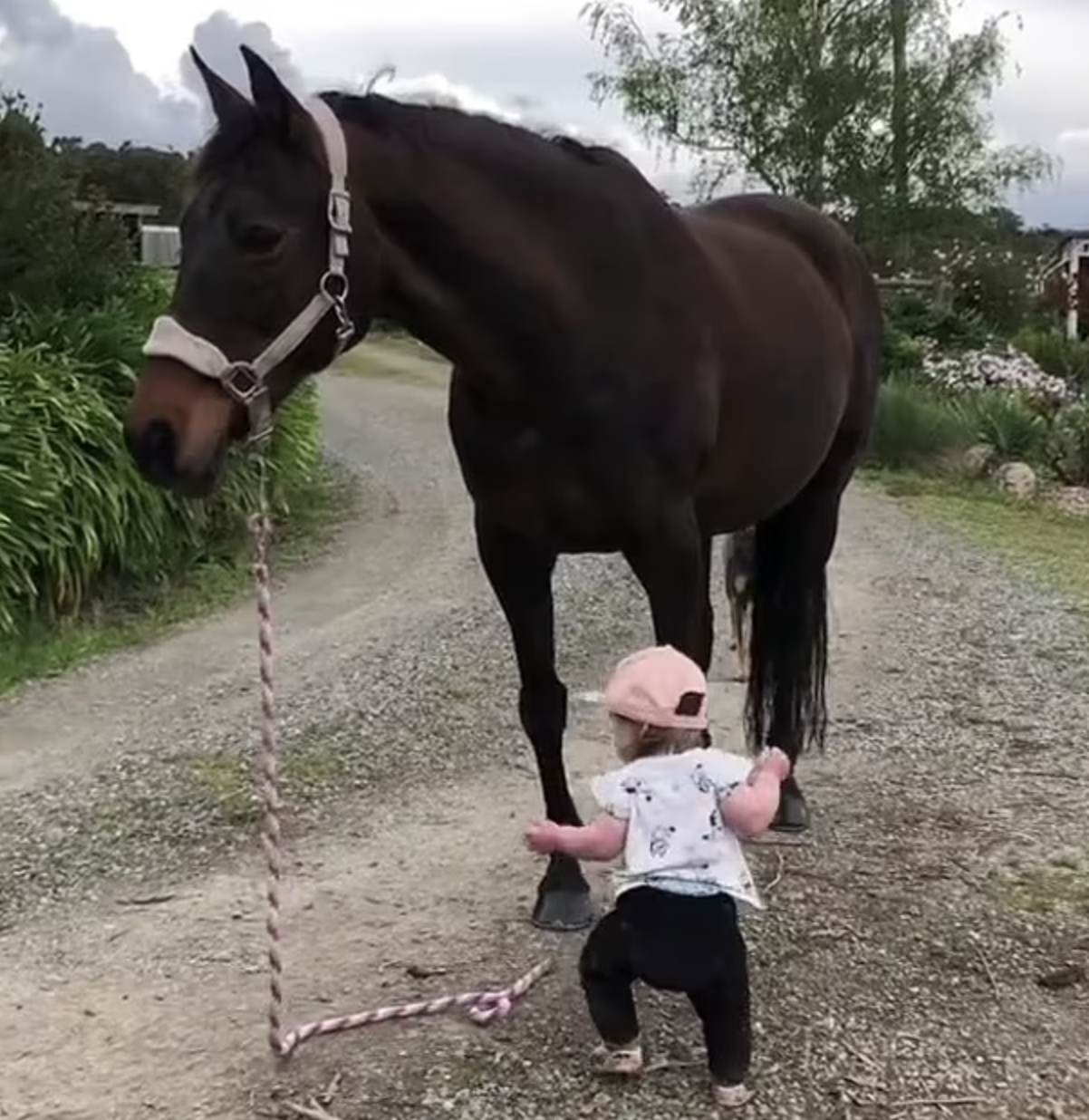 Even though, she can barely stand on her feet, the little girl carefully grabs the horse's leash and walks away with the animal gently following here. Two dogs also join the pair on their (pretty short) adventure. The heartwarming moment was caught on camera by a family's member. Shortly after the clip was shared online, and people simply fell in love with it. The sweet moment happened at a small farm in Macclesfield, Victoria, Australia!
"I can't stop watching this that horse is so sweet and so so calm and gentle that baby is absolutely adorable," was one of the most appreciated comments. While another viewer wrote: "The gentle patient horse. Animals know babies, and not to hurt them."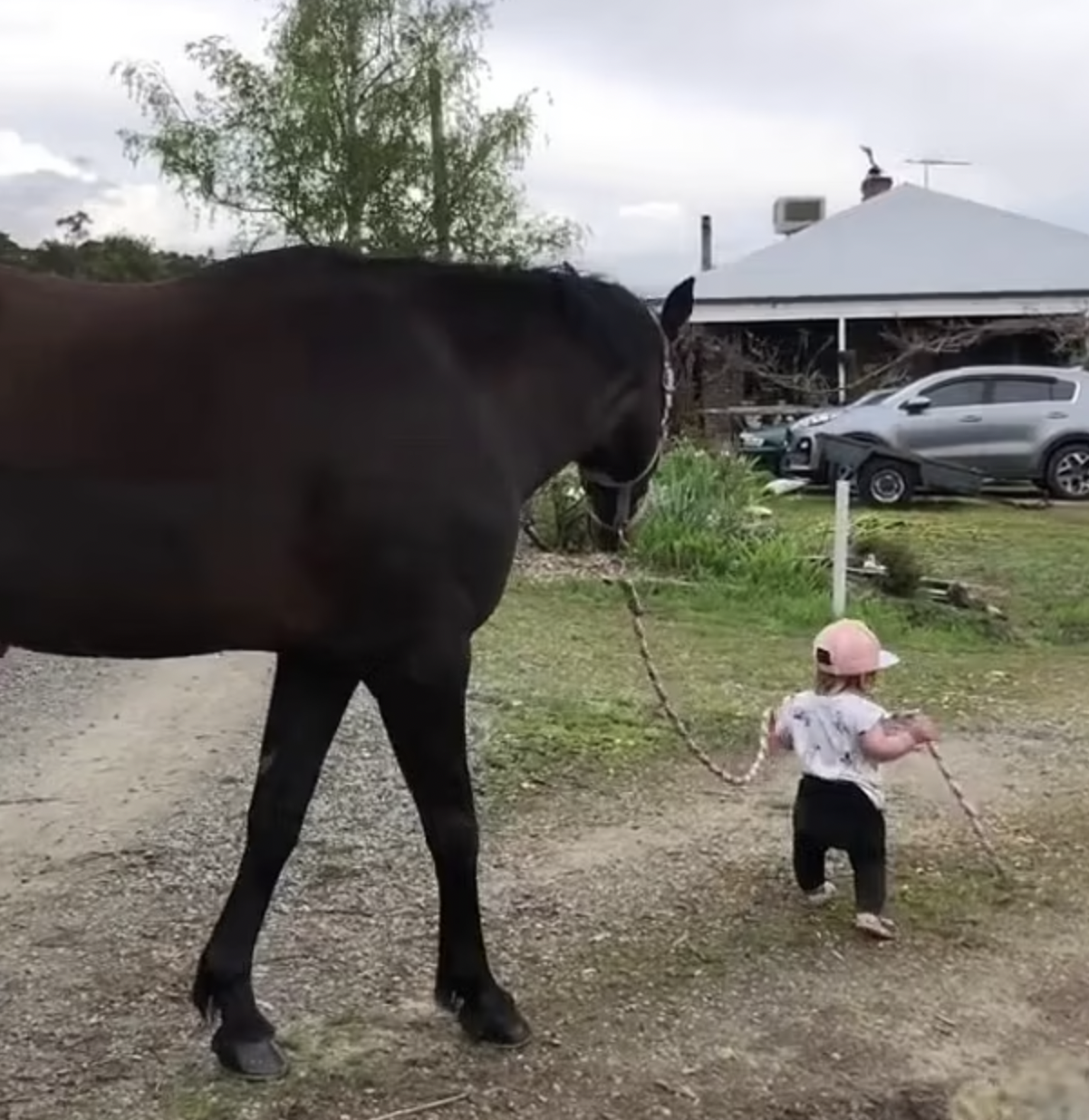 Though less than a minute-long, the adorable footage went viral on social media, gaining millions of views so far. Nonetheless, not everyone agreed with it. Some of the viewers criticized the parents for letting such a young child nearby a massive horse. "That's cute, but a baby that young walking a horse???. I don't know about the parents judgement??? Even if the horse is gentle you never know, anything can happen," one person wrote.
What do you think of it? Take a peek!
h.t: Daily Mail Animals