If you've ever had a dog, then you know how much they resemble humans when it comes to expressing emotions. But the dog in the video below takes things to a whole new level. The senior dog showed just how much emotion a dog can convey in the most endearing and simple way!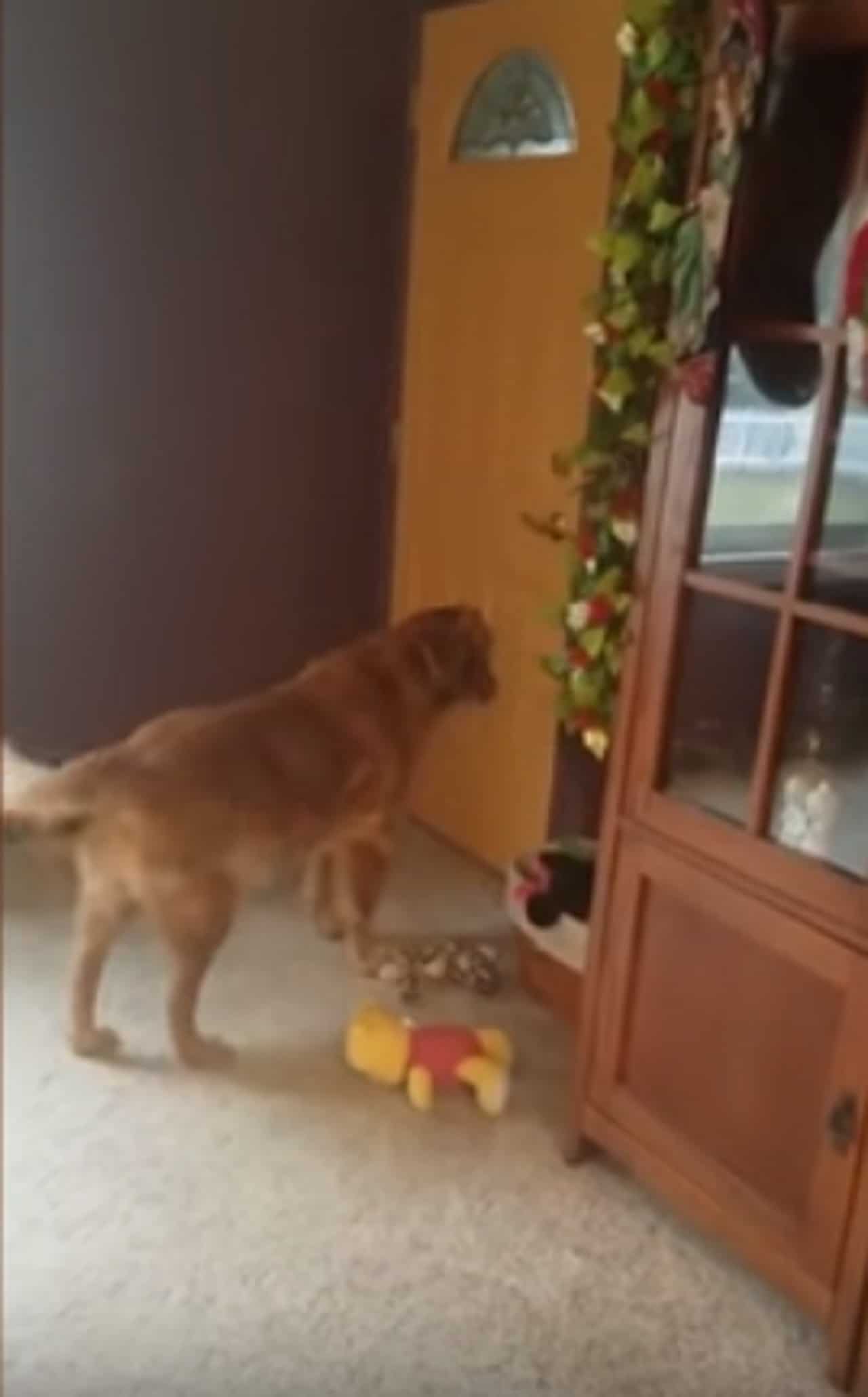 The 12-year-old golden retriever named Cash had been feeling lonely as the only pet of the family after his buddy Rosie, the second dog of the family, passed away. And although his owners shower him with love and attention, Cash also needed a play buddy who can keep up with his energy and appetite for playing.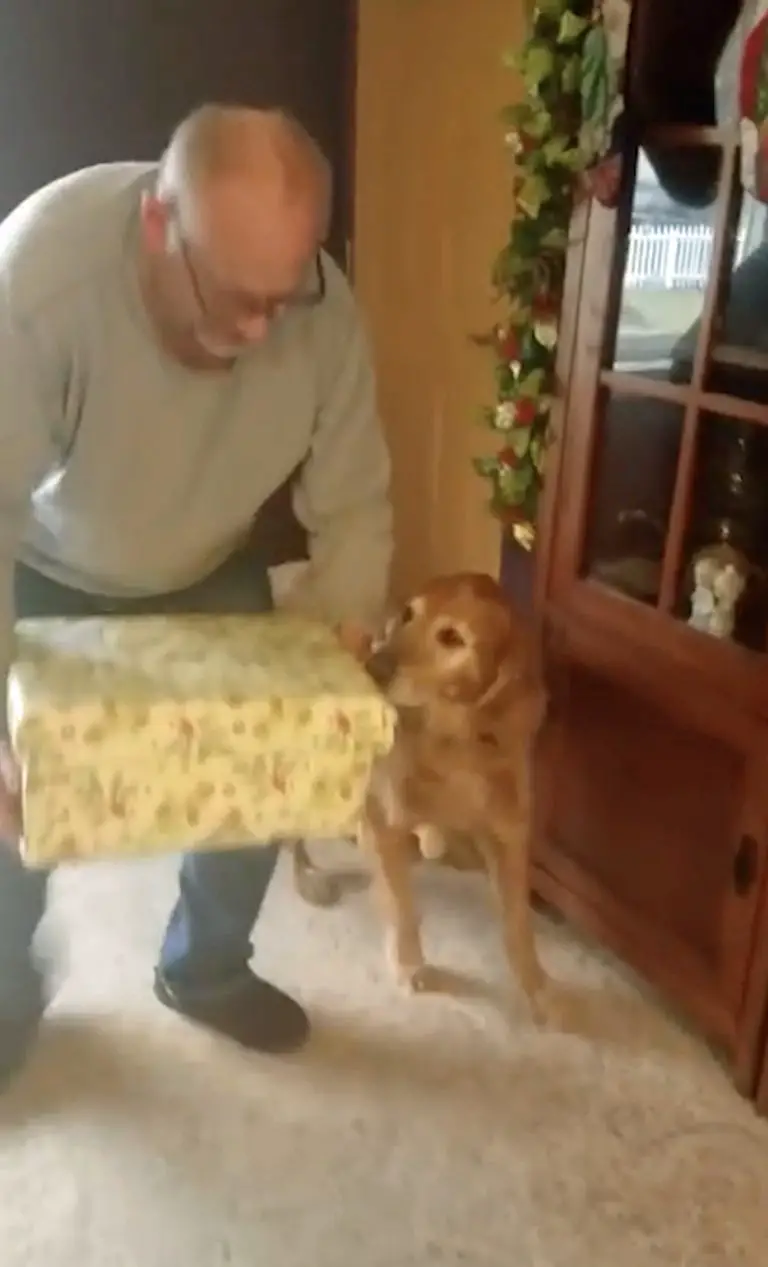 So his owners made the decision to adopt another pet to keep the dog company and ease his loneliness. Cash got his "present" right on Christmas day, and his reaction is winning over the Internet. After thoroughly sniffing the box in which the new puppy was brought in, Cash came face to face to his new buddy, and instantly fell in love with it.
This is one of the most adorable clips I've seen in a while, so take a look and please take a second to share it with others!