A group of killer whales was hunting for seals along the remote coast of British Columbia, Canada, when one of the younger whales made a move that left him stuck on an outcropping of rocks. Perched on sharp rocks, the poor whale was clearly in a lot of pain. Exhausted and confused, he was obviously overwhelmed and in desperate need of help. Fortunately for him, the help came from an unlikely place!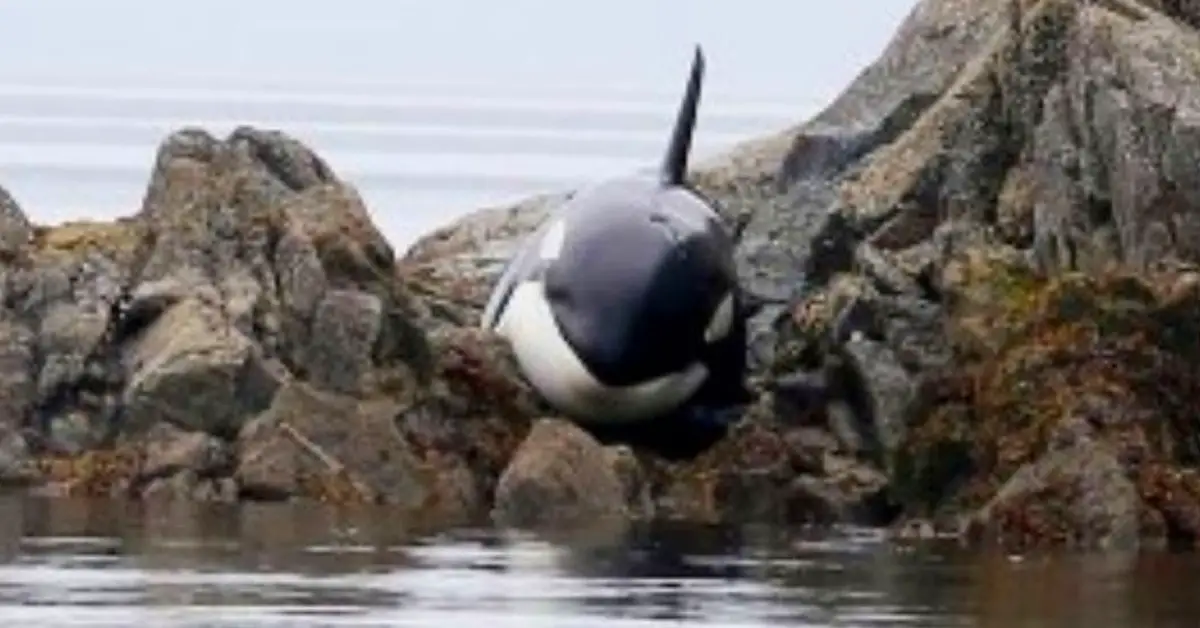 People who first saw the whale stranded on the rocks began splashing him with water and did their best to comfort and help the massive marine creature. But the rescue turned out to be an extremely difficult one. That's because the whale was left stranded in a dangerous rocky area, so rescuers had to proceed slowly and watch their every step.
Also, the whale's impressive size made it extremely hard for people to move him back into the water without further harming him. What's more, the whale was exhibiting clear signs of stress and anxiety, which made him behavior be extremely unpredictable. Still, the group of volunteers who gathered to help her didn't give up.
Find out if their efforts were successful or not by watching the clip below!