The funniest thing about pandas is they are just as mischievous as they are cute, and nothing shows it better than the video below. When this zookeeper was tasked to rake the dry leaves in the pandas enclosure, she thought it would be fun, but she instantly regrets it though as all the energetic cubs want is to have fun. The result is a viral footage that warmed millions of hearts.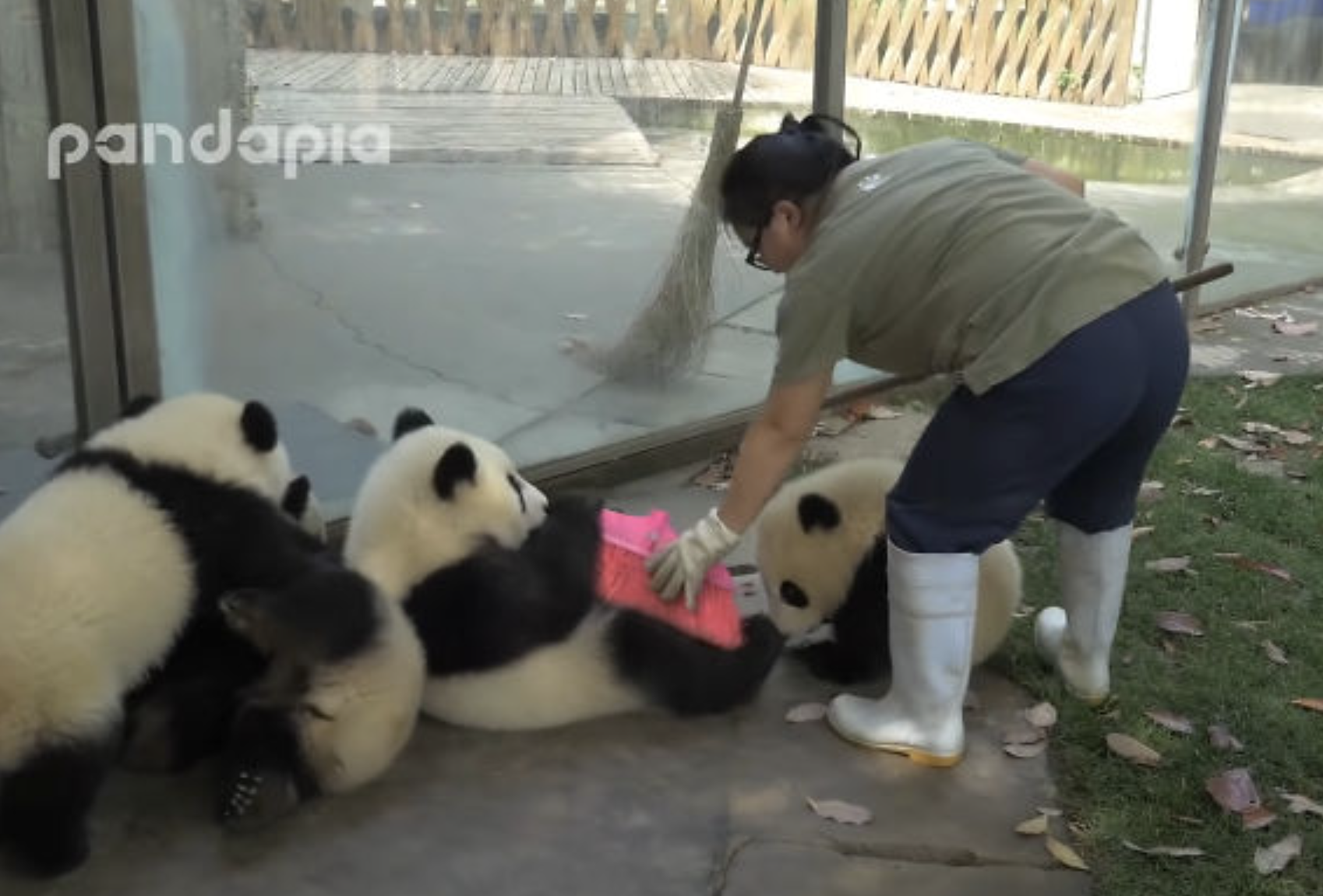 Taken by one of the visitors, the now viral moment, shows the keeper Mei – also known as 'panda nanny,' in her attempt to sweep up leaves in one panda enclosure at the Chengdu Research Base of Giant Panda Breeding – a breeding centre in China's south-western Sichuan Province. But what it should have been the easiest, and sweetest job, immediately turns into a nightmare for the unlucky nanny, who found herself assaulted by the playful giant furry balls.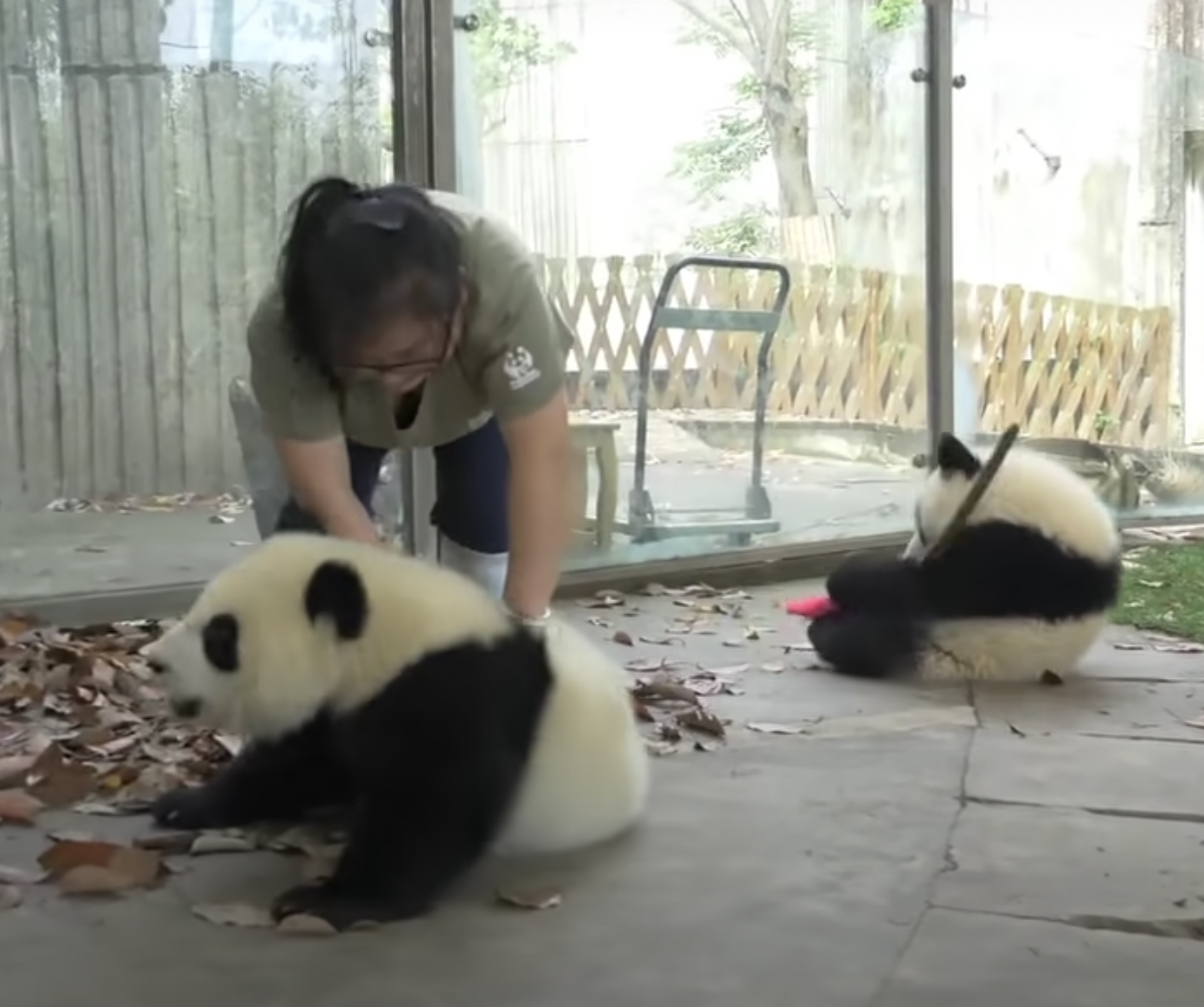 The poor woman tries in vain to complete her task, but it looks like an impossible one, because the naughty cubs have only one thing in mind: to create an absolute chaos, and they absolutely nail it! Though she doesn't shows it, the nanny looks more frustrated than ever, as two of pandas join their efforts to empty a basket full of leaves.
The video ends with an exhausted Mei eventually succeeding to chase away the cute pandas, and getting out of their enclosure. Job done, at least for now!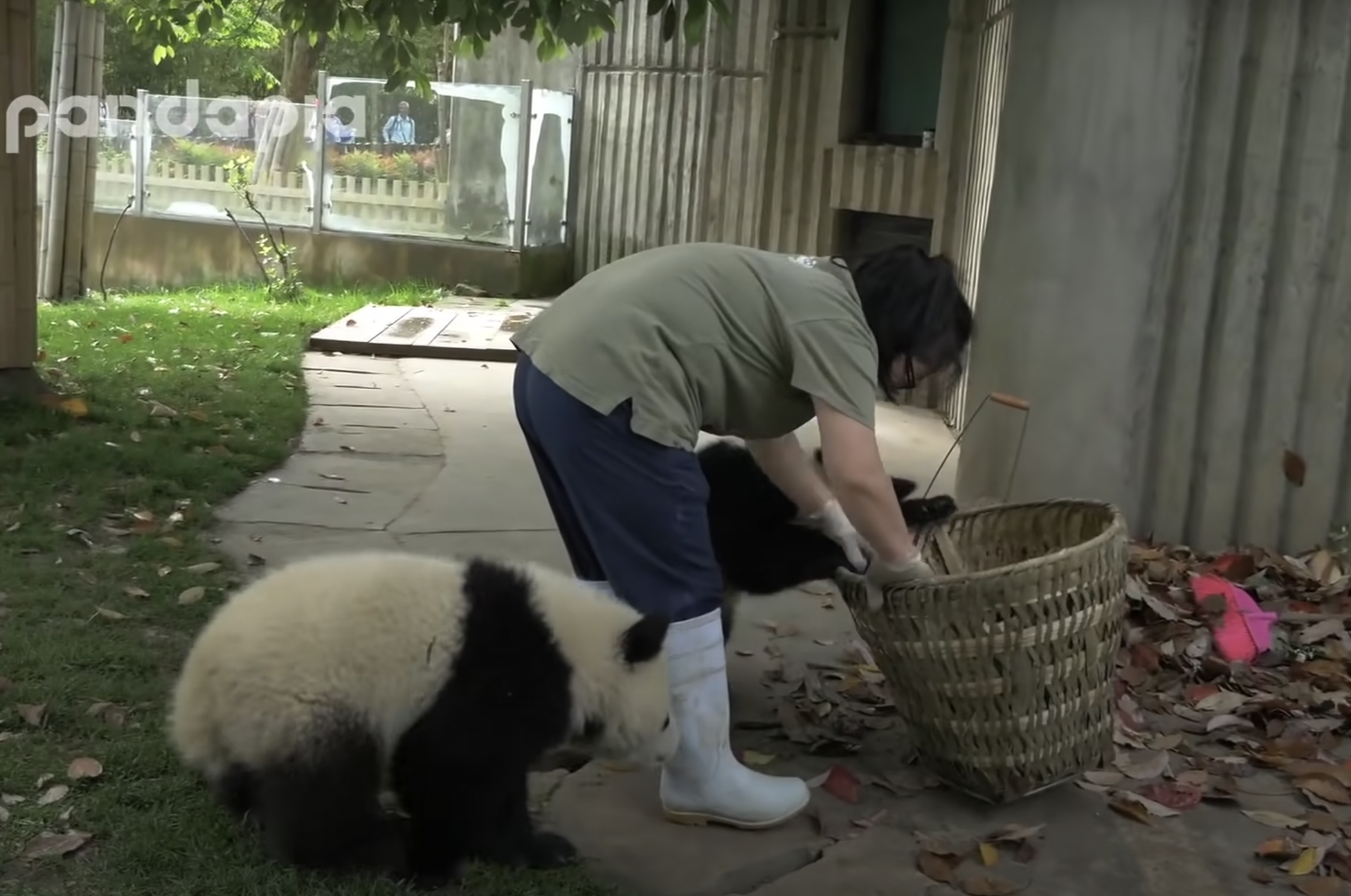 Shortly after, the adorable video emerged online and roughly 30 millions people fell in love with it. "She probably loves and hates her job at the same time," someone wrote. While another viewer added: "I think it's hilarious that they move all slow but the chaos they cause happens so fast. It's like babysitting a bunch of drunk children."
"Where there are pandas, there are troubles," is accurately described the video. Take a look: