Although sea mammals don't have a reputation for being the friendliest creatures, there are so many examples to prove the contrary. While most of the divers avoid them, as they can be pretty dangerous – even though they look so cute – we have some great encounters between seals and humans that ended up with big hugs, kisses and cuddles.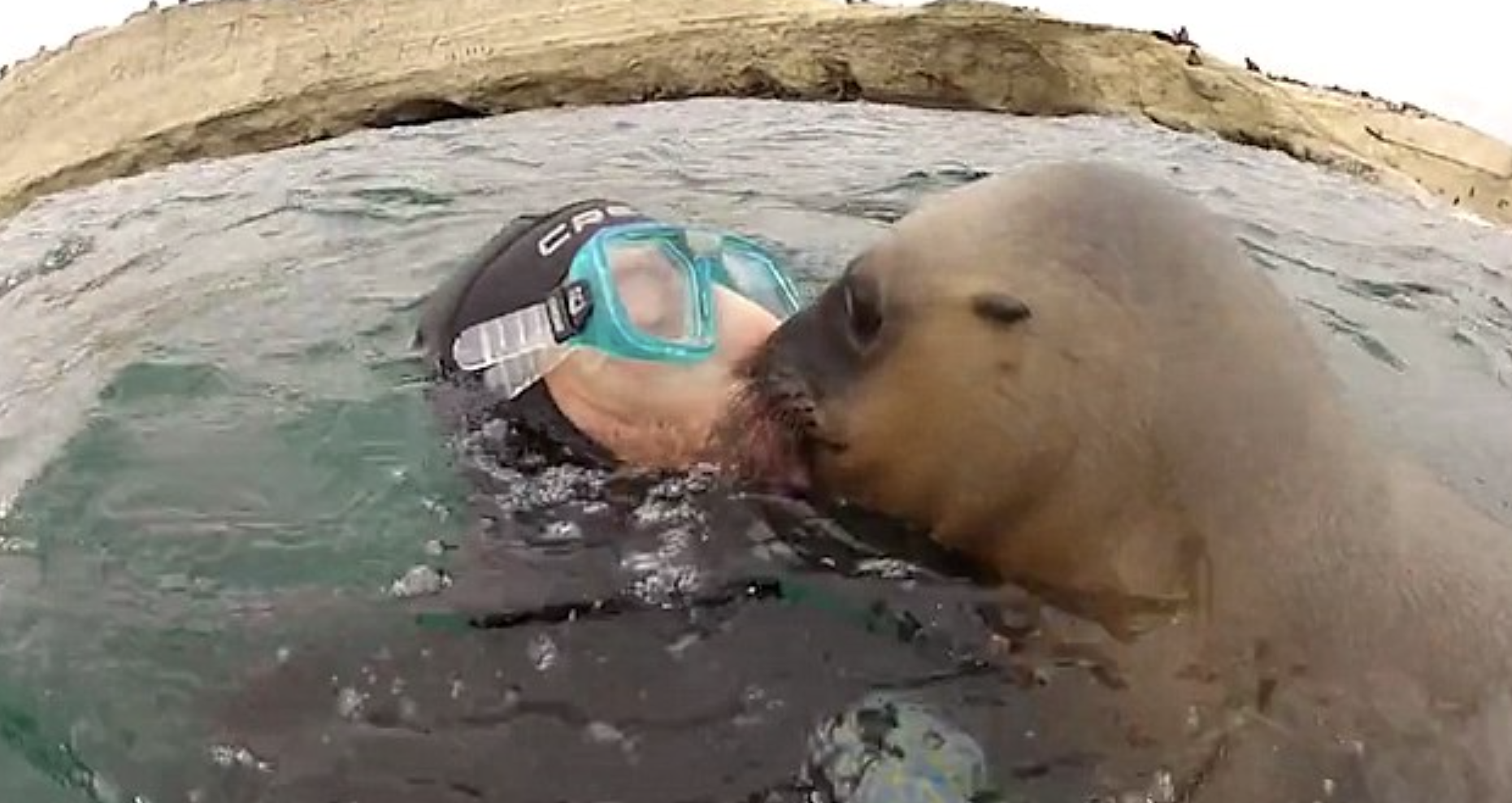 When this group of snorkelers came across a pod of sea lions, they stand their ground and got a once-in-a-lifetime experience in return. The divers were enjoying an incredible underwater experience in Puerto Madryn, Argentina, when a group of sea mammals approached them.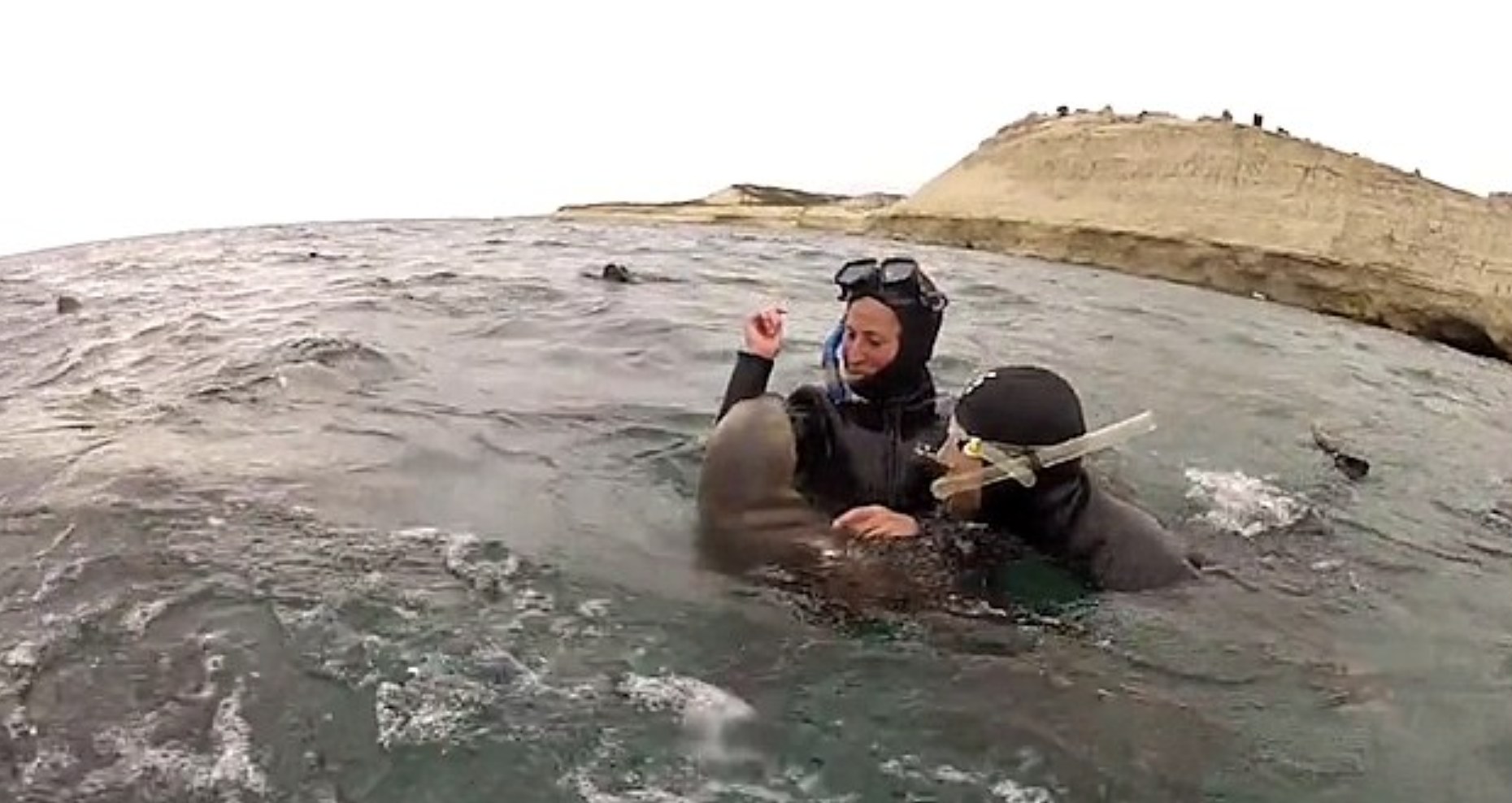 Sea lions usually avoid human presence, but one of them in particularly seemed extremely friendly and very curious. So it popped out the water and shared a big kiss with one of the snorkelers. The massive mammal just climbed up the diver's body for this very personal encounter. The adorable moment was captured on video by another diver and it shows that sea lions can also be just as friendly as a puppy!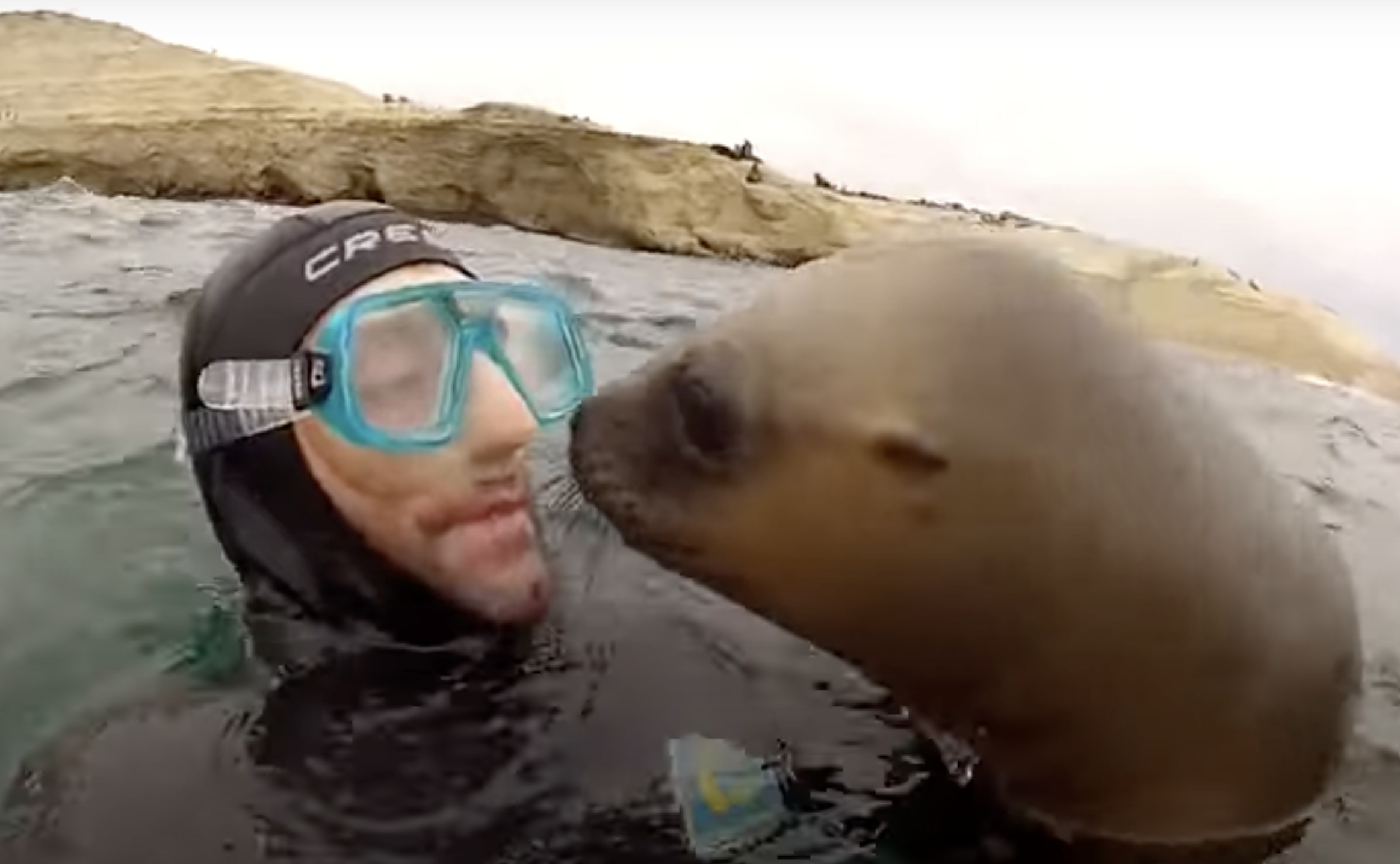 The adorable encounter, that roughly lasted a couple of minutes, continued with the playful sea mammal fascinated by the camera and the diver's goggles. The pod remained close to the divers for a little longer, popping their heads up from time to time and interacting with the humans.
These snorkelers have definitely got more than they'd bargained for. Watch the moment in the video below!