This is the heart-melting moment a deaf baby girl hears the voice of her mother for the very first time.
For the newborn babies, listening to their mothers' voice brings them a lot of comfort, but little Charly had no reaction when her mom was speaking to hear. Parents Christy and Daniel Keane, immediately realized something might be wrong, so they visited the doctor. Unfortunately, it turned out their baby daughter was born deaf in her both ears. As there was nothing the doctors could do to restore the baby girl's hearing, the only option was a hearing aid.
 

View this post on Instagram

 
Emotional footage shows baby Charly hearing her mother's voice for the first time, thanks to the hearing aid, and her reaction is absolutely heart-warming. Though she's still too young to express her feelings through words, she looks happier than ever. When her mommy says to her 'I love you,' the baby girl looks overcome with emotion as she barely holds her tears. She then just give her mother a big awesome smile, something she never seen before!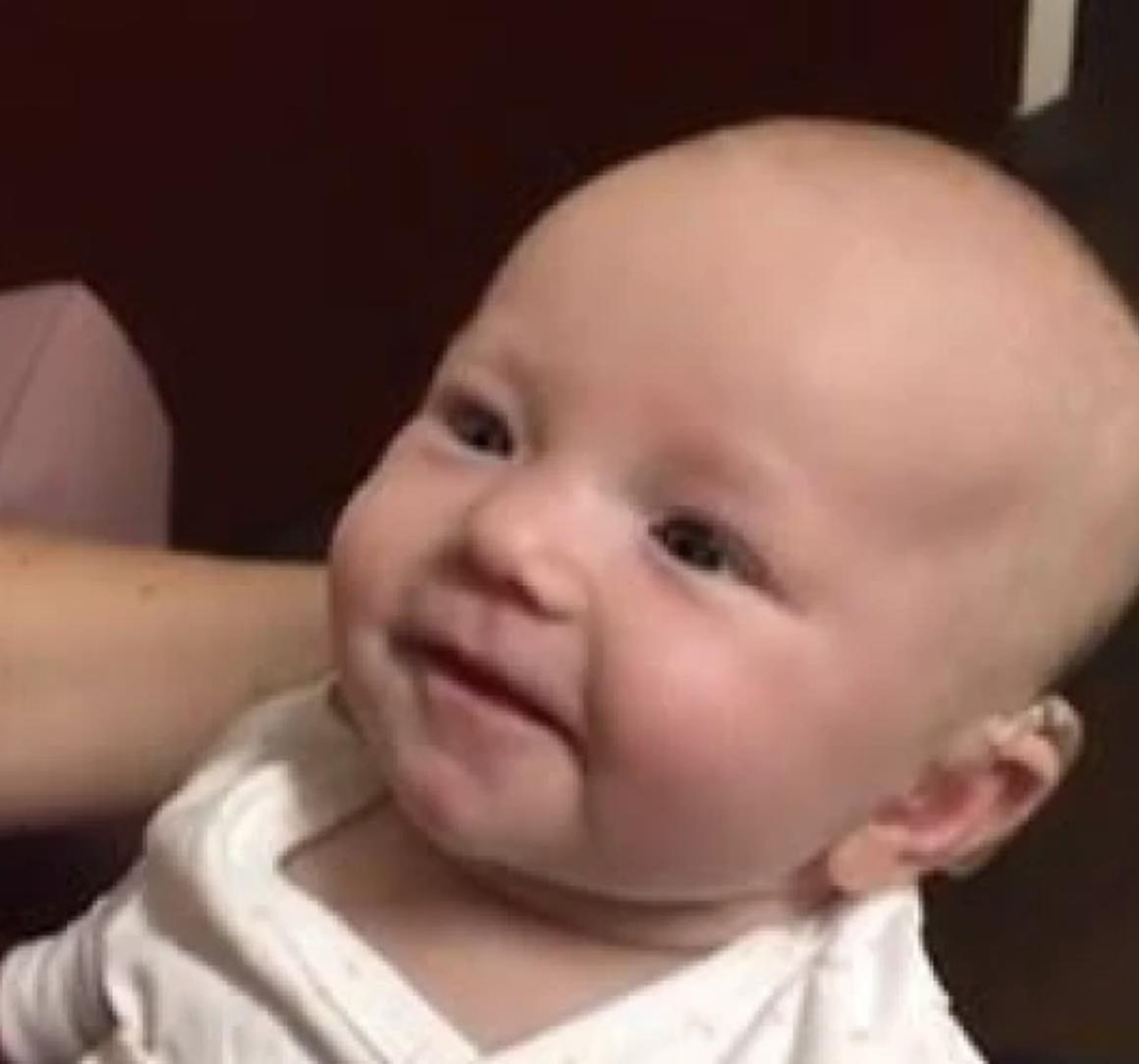 "We had our miracle moment that I have been praying for when Char got her hearing aids today," the relieved mother wrote on Instagram. "We didn't think she would hear anything so this was more incredible than I can put in to words. I pray my touch and presence is enough to reassure her throughout the day…When this sweet child locks her eyes on mine, I just know she feels our love for her, our protection, and our hopes!"
You can watch the touching moment, here: