Before getting on his usual every year trip, Santa Claus decided to pay a visit to the Cincinnati Zoo. As you can imagine, he didn't came empty-handed, but on contrary, it looks that Santa's nice list was quite full this year, as he brought sweet gifts to every animal at the zoo. The most impressed were – unsurprisingly – baby animals, but the meerkats and red pandas were as delighted as the little ones!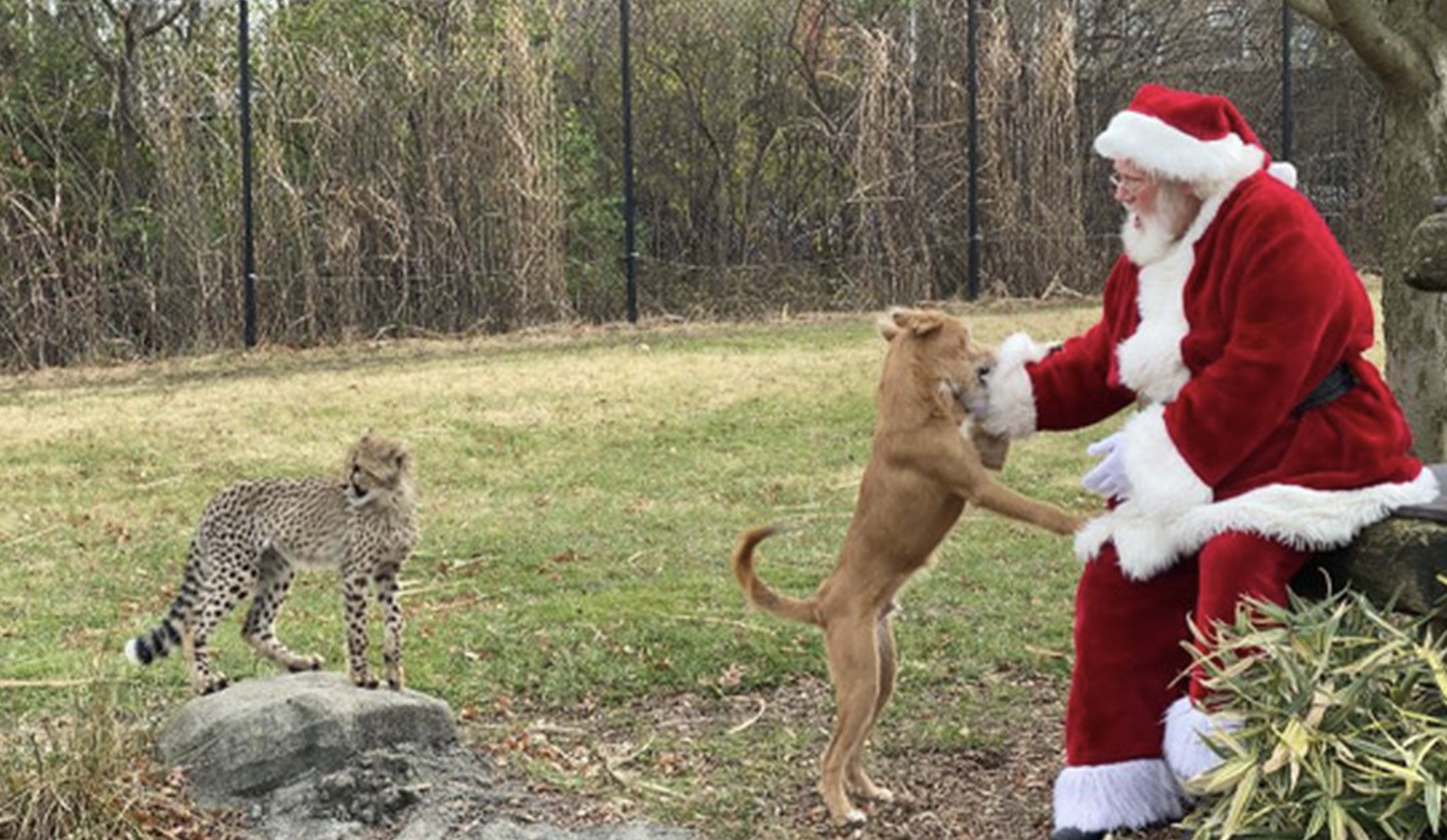 The baby rhino Ajani Joe and the zoo's famous hippo, Fiona, have also found themselves on Santa's list, and he didn't disappoint them!
"Santa brought Ajani Joe a great big ball and went with a sure favorite for red pandas – bamboo," Cincinnati Zoo director Thane Maynard said in a news release. "Fiona was thrilled with the lettuce that he brought her and liked the box it was on just as much. Baby wallaby Pocket and baby giraffe Theo took their time investigating Santa's gifts."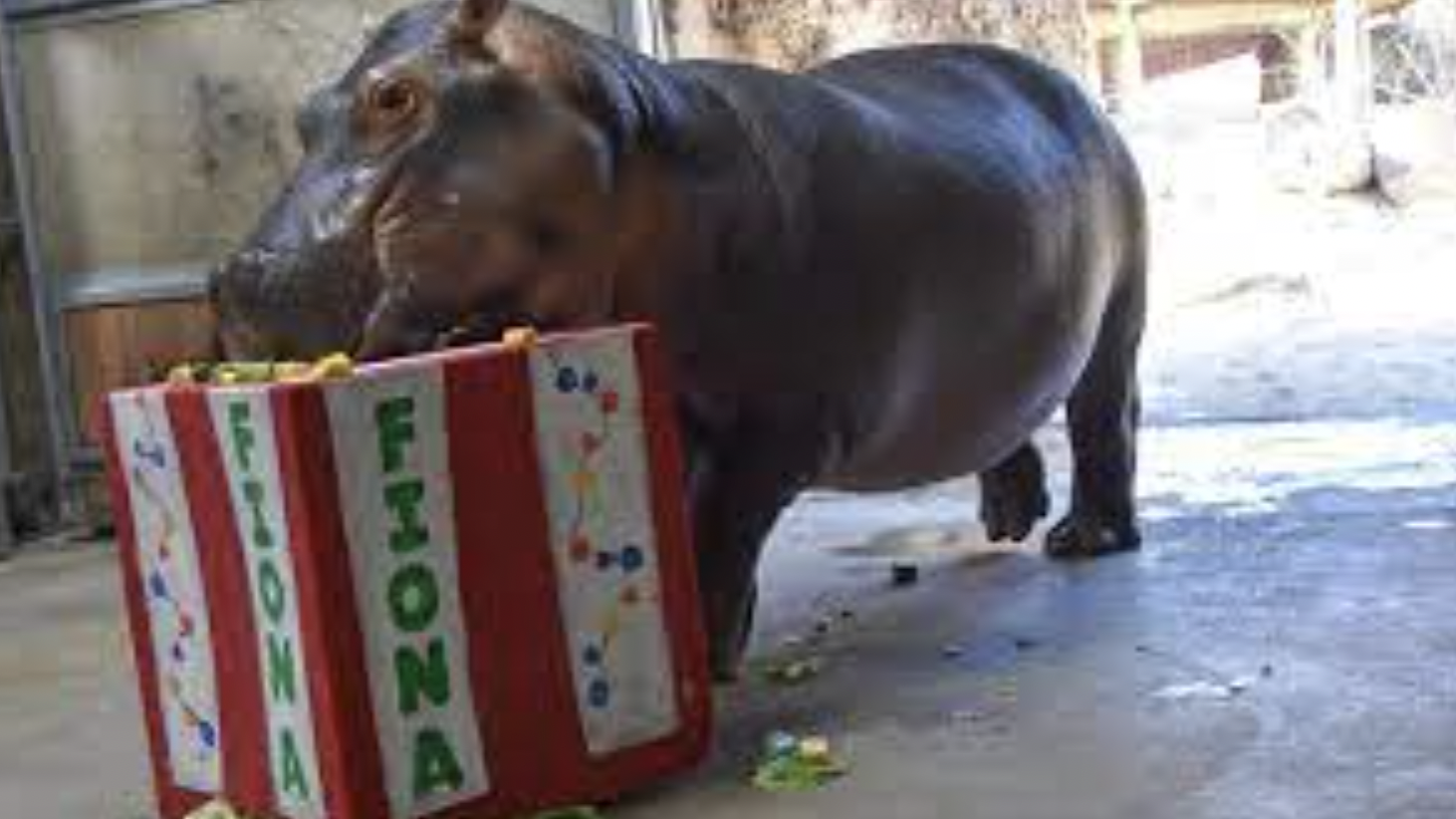 The Cincinnati Zoo & Botanical Garden announced it will close its doors for Christmas holiday, but the Santa with remain at the zoo until December 23, so if you have't visited the zoo yet, you still have plenty of time to do it! Nevertheless, the zoo said that Santa's visit was a bit different.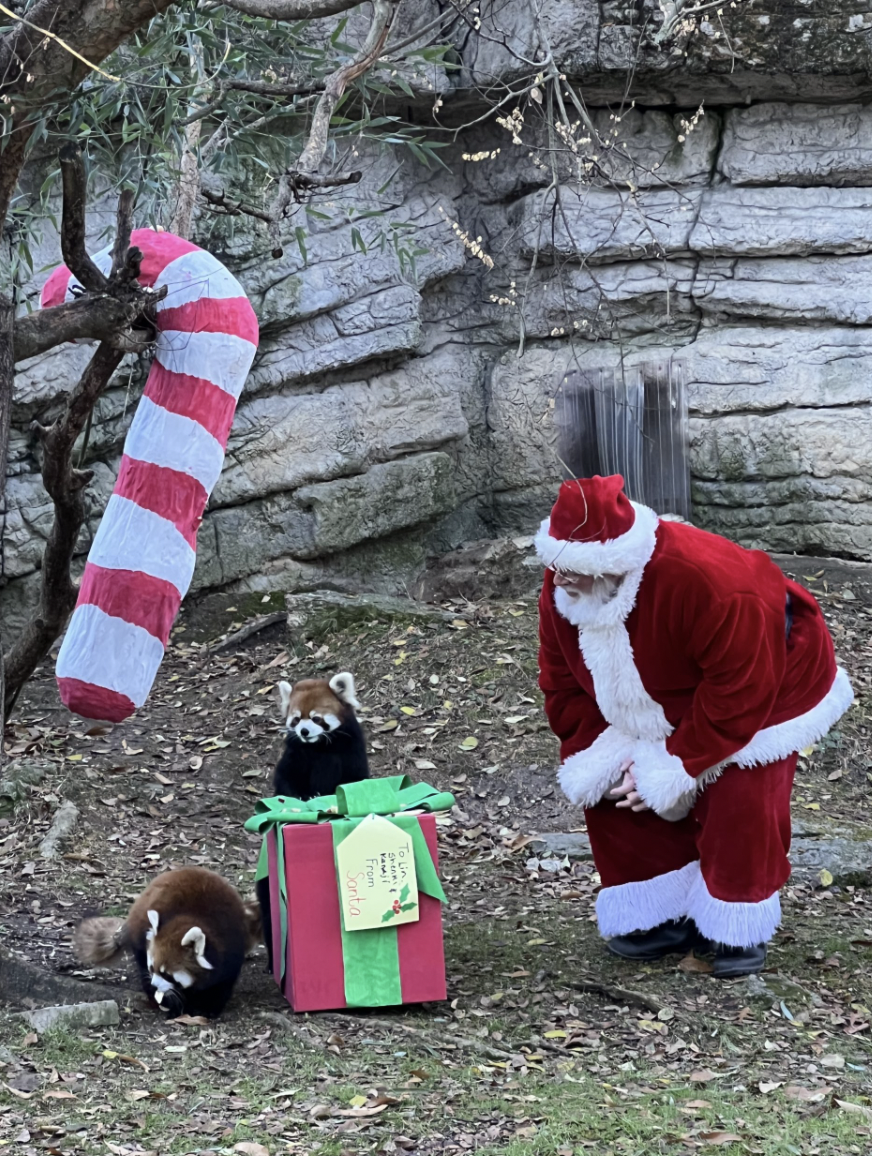 Santa also had some special gifts for the zoo's naked mole rats. Since the winter is already here, he decided some clothes will make them feel much more comfortable!
It was so thoughtful of Santa to bring clothes to the naked mole rats, but they don't actually need any help to keep warm," the zoo wrote on Facebook. "Their habitat is kept nice and toasty since they come from the deserts of East Africa. If they do get a little chilly, they prefer to cuddle together in big piles!"
You can watch Santa delivering sweet treats to the animals at the zoo, in the video below!