Everyone calls them men's best friends, but they are far more than that. Always kind and gentle, dogs are capable of acts we can't even imagine. A dog's selfless nature was once again showed to the world in one of the most emotional encounters between a human being and a pup!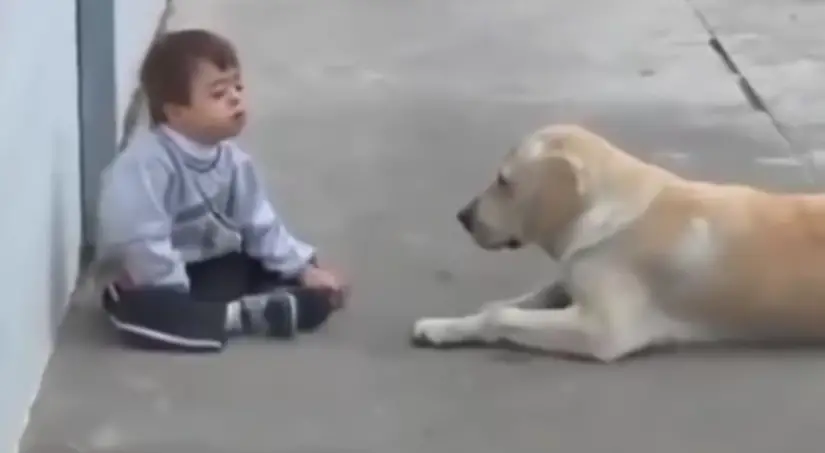 In a very touching video, a friendly Labrador Retriever approaches a little boy with Down syndrome. The fur angels tries to comfort the lonely kid and to befriend him. The moment brought everyone to tears.
Due to his condition, Herman – a 5-year-old boy with Down syndrome from Buenos Aires, Argentina, had always avoid physical interaction with other humans. Unfortunately, the other children of his age are ignoring him, too. But the sweetest act of compassion did not came from someone of his kind, but a dog. A sweet Lab name Himalaya, whose intention were clear from the beginning – to offer this mini-human all of her love and kindness.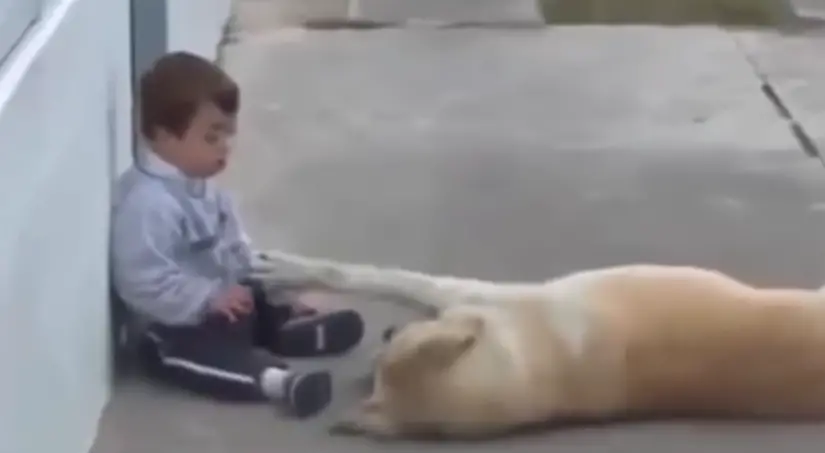 What's fascinating, though, is the way Himalaya approaches little Herman. The gentle dog immediately realizes the boy is incredible shy and he need some sort of special attention, so she's carefully trying to go to his heart. The boy's response shows that no one could ever resist to a dog's affection, not even a person who avoids physical interactions at any cost.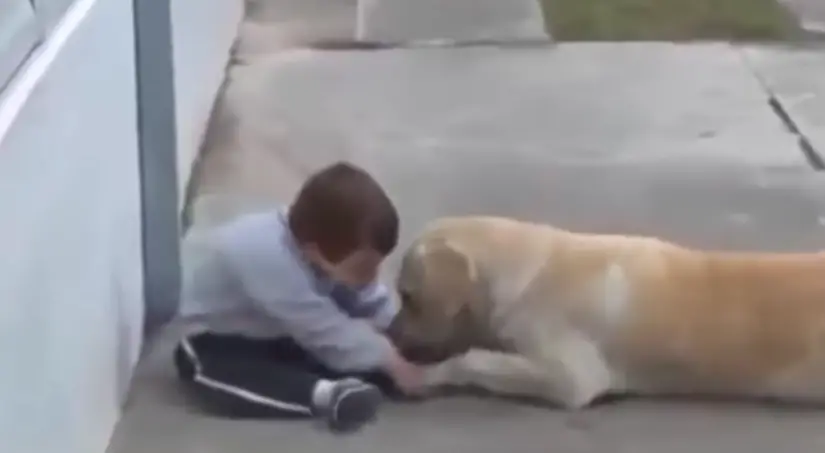 The emotional moment was captured on camera by Herman's mother. "Hernan is a bit withdrawn and flees from physical contact," the mother explained. "He does not like be touched, but Himalaya [the dog] insisted so patiently, and she was so soft that's why it is so moving, she is left to do anything."
Watch the heartwarming moment here: