In a very sweet video, a lovely baby elephant – who is far from being shy – delights a group of safari tourists with his dancing skills. The adorable moment unfolded in South Africa's biggest game reserve, the Kruger National Park, and the charmed tourists can't get enough of it!
When stumbled upon a vehicle full of people, a baby elephant decided to win their hearts, rather than walking away. So all of a sudden, the cute little thing started to perform for the throng, straight in the middle of the road. Obviously, no one could believe their eyes they're just watching such an heartwarming scene, during a safari trip.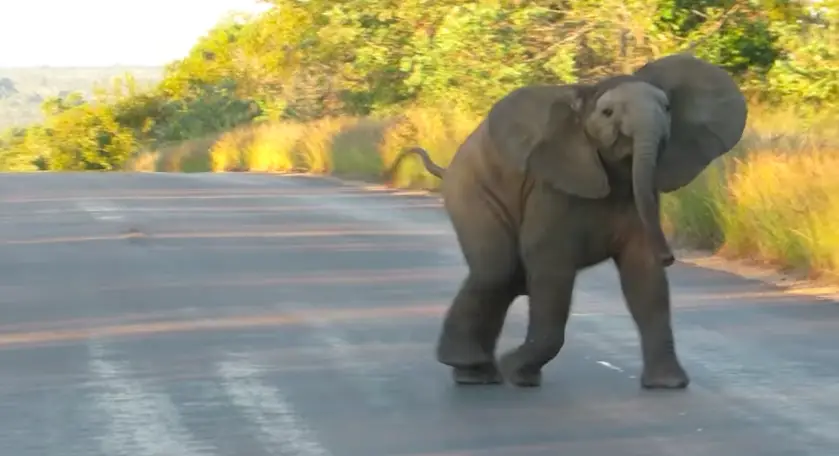 The sweet little dancer didn't seem to be bothered at all by human presence, as he's showing off his dancing skills in front of the fascinated crowds. Getting a little too excited, the elephant calf shakes his tail and moves his tiny trunk in such an enthusiastic manner. With his ears frenetically jiggling, the adorable elephant sends everyone into laughter.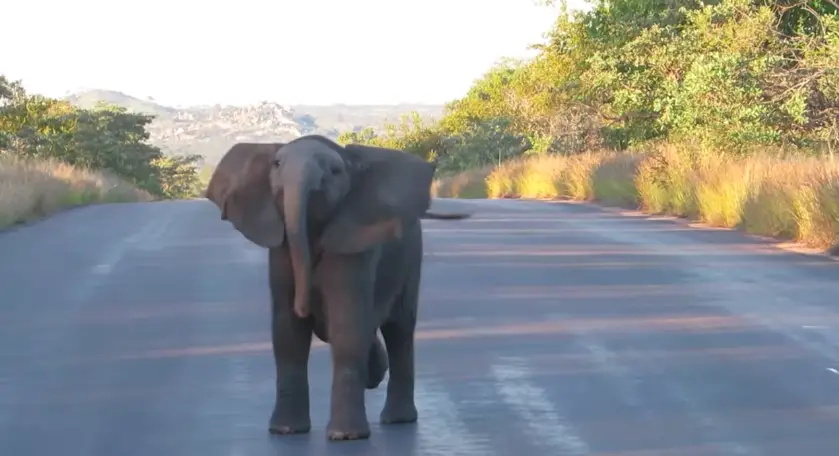 However, the tourists are all as quietly as possible, because no one wants to interrupt the spontaneous performance. But the hilarious moment eventually comes to an end as the calf's mom notices her baby's bizarre behavior and she decides to put an end to it. Anyway, the talented calf seem so caught in the act that not even his mother's intervention seem to stop him. He continues his backwards and forwards moves, accompanied by some tricks, before losing his way in the grass.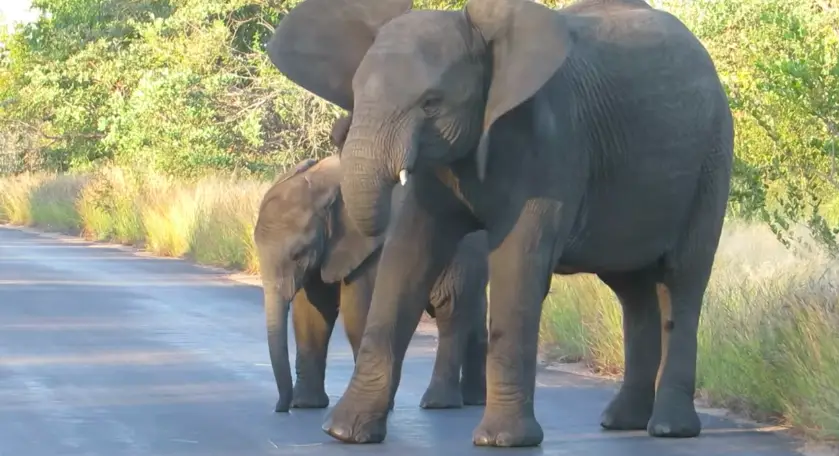 One of the tourists caught the entire show on camera, and I guarantee you'll instantly fall in love with it. "While leading a wildlife safari in the world-famous Kruger National Park," the person who filmed the moment wrote. "We had this incredible and comical sighting of this baby elephant dancing and playing on the road in front of us."
Take a peek: