For Rex, an adorable dog, life was nothing but easy. The poor thing was forced to live on the streets without a family to love him. Fortunately, everything changed for him, when Ed Gernon from California, adopted him. Since then, Rex was always grateful for what his kind human did for him, and he was always seeking to give back this kindness. Recently he got that opportunity!
The rescue was out for a walk with his dad, when he spotted a tiny bird laying down the ground, under a tree. He immediately rushed to check on the small creature, but it seemed dead already. Though Ed thought the same, Rex refused to leave it, so his human decided to have a closer look. He was surprised to noticed, the tiny bird – a hummingbird – was actually still alive, but extremely weak though.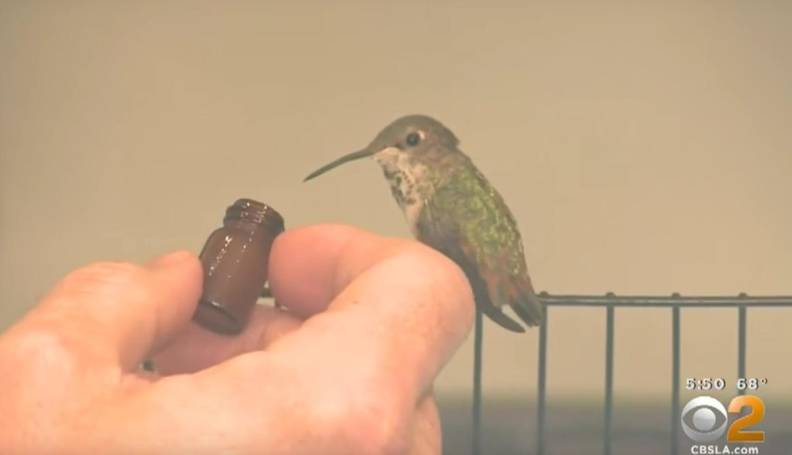 "It was this little creature," Ed explained for CBS Los Angeles. "This fragile creature, ignored by the whole world and he was trying to protect her so I thought I'd go the distance."
So, Ed grabbed the helpless tiny creature and rushed her to his place, where she started to take care of her. Surprisingly, within a few days, the hummingbird regained her strength and started to fly again. Ed named her Hummer, and when noticing she's strong enough, she decided to release her back in the wild, but the lovely creature thought otherwise. She simply refused to leave. More, she fell in love with Rex and she was acting just like she knew, the caring dog actually saved her life.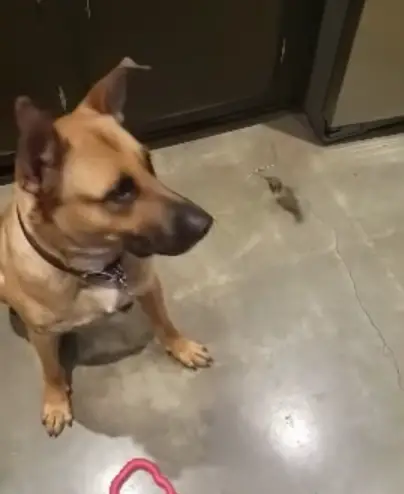 On his YouTube channel, Ed shared a series of heartwarming videos, to show the world the odd friendship between his dog and the bird they rescued!
"Wherever he was, she wanted to be close by," Ed explained. "She even started bathing in his water bowl, killing time while he ate before she'd start playing with him again. So strange, but amazing. I rescued this dog. He rescues the bird. The bird rescues all of us in a weird sense and it's just a miracle."
More about this awe-inspiring story below: