Sometimes all you need is a little chance, especially when you're a stray dog. Considering that a fine opportunity only comes once, this pup decided to take fully advantage of it. So when she noticed a car with its door open, she jumped in straight away. What happened next changed her life forever!
Bill Shaver and his wife were heading back to their home in Missouri, after a fishing trip in Arkansas, when they accidentally met the sweetest dog. The couple stopped at a gas station on their way, and as Bill rushed to the bathroom, he forgot to close the door of his car. A stray dog, that was wandering around, noticed it and jumped into the car, hoping for the best.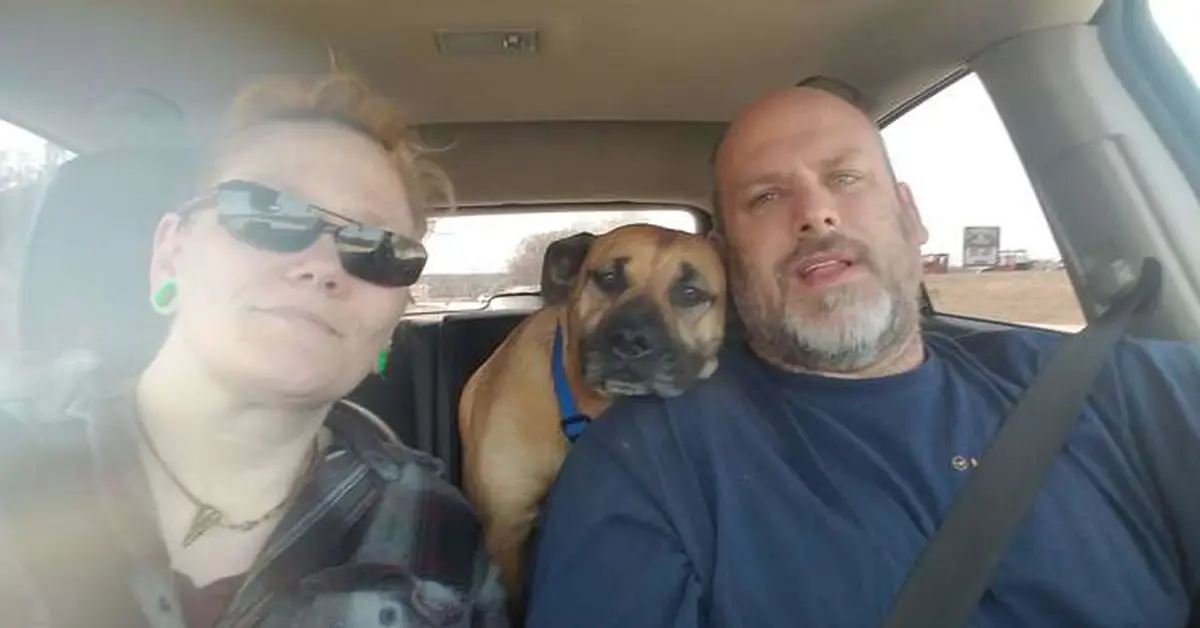 When Bill and his wife returned to the car, they just could not believe their eyes when spotted the uninvited passenger, comfortably taking her seat. The adorable dog curled in the front seat and she was acting like she was so familiar with the car. It was so clear for both of them, the poor pup was seeking for help as she looked so weak and hungry. Upon such a sight, Bill – a big-hearted guy by nature – couldn't say 'no.'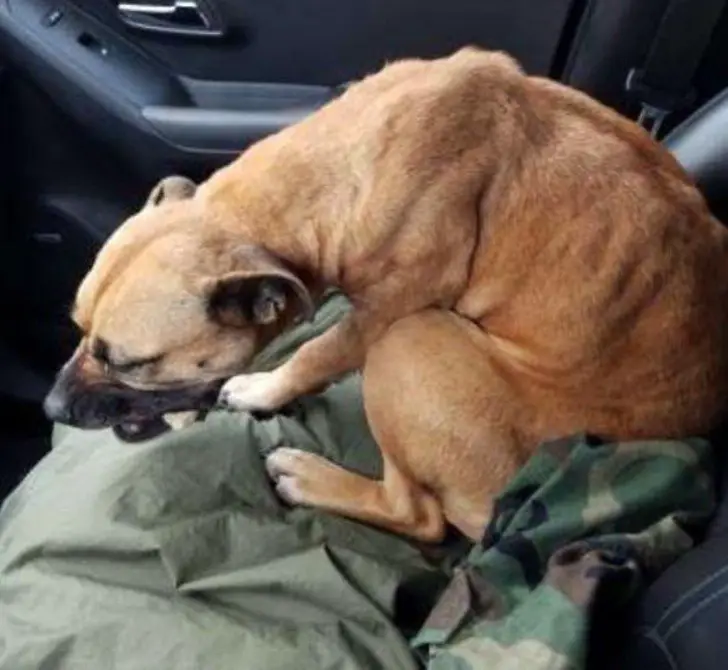 A mix of pity and compassion quickly flowed, both Bill's and his wife, Angela's hearts. They knew straight away, the would never leave that dog who randomly choose them as parents. So they all three continued the way back home!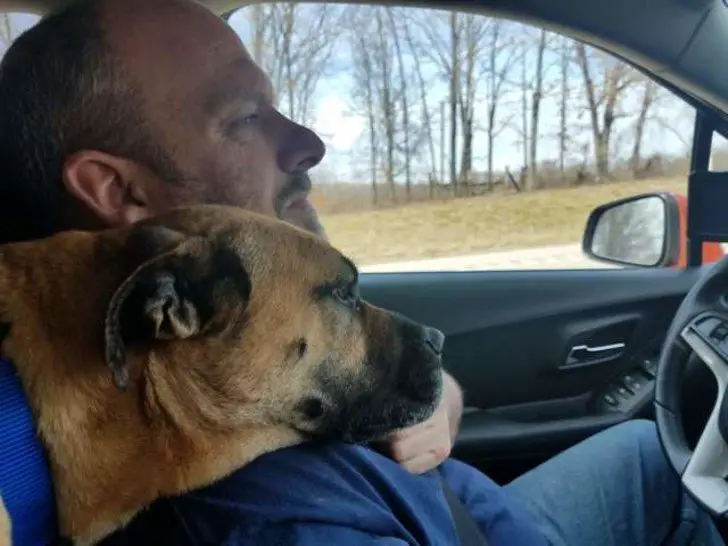 Once they got home, the pup was pretty anxious to leave the car. But to make her feel more comfortable, Bill has taken her into his hands and brought her inside the house. Great fond of animals, Bill and Angela were already sharing their home with other four rescued – three dogs and a cat. And they have been all, so excited to meet the family's newest member.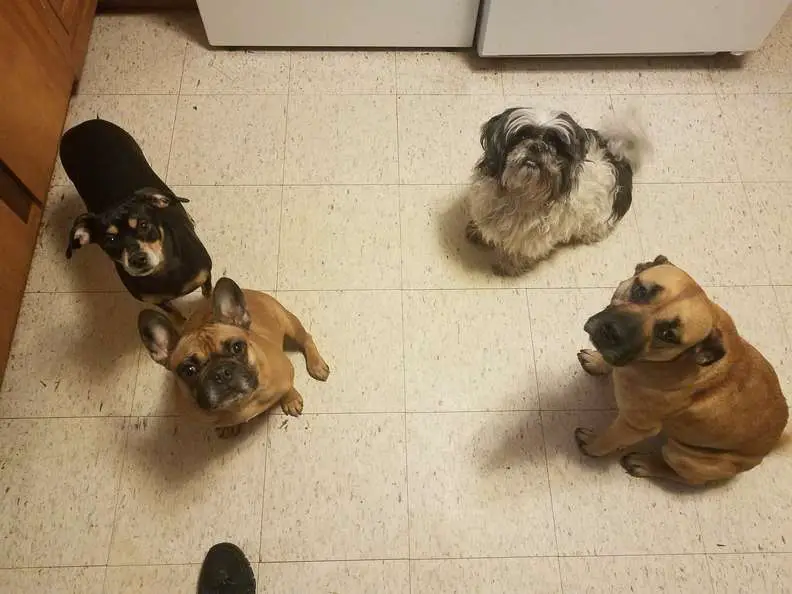 Once she got familiar with her new place and family, River – how they named the dog – got a well deserved bath as she was all covered in mud. Judging by her reaction, it was less likely she experienced a bath before. River was so happy she finally found the love and comfort she was seeking for, for so long. A thing she fully deserved!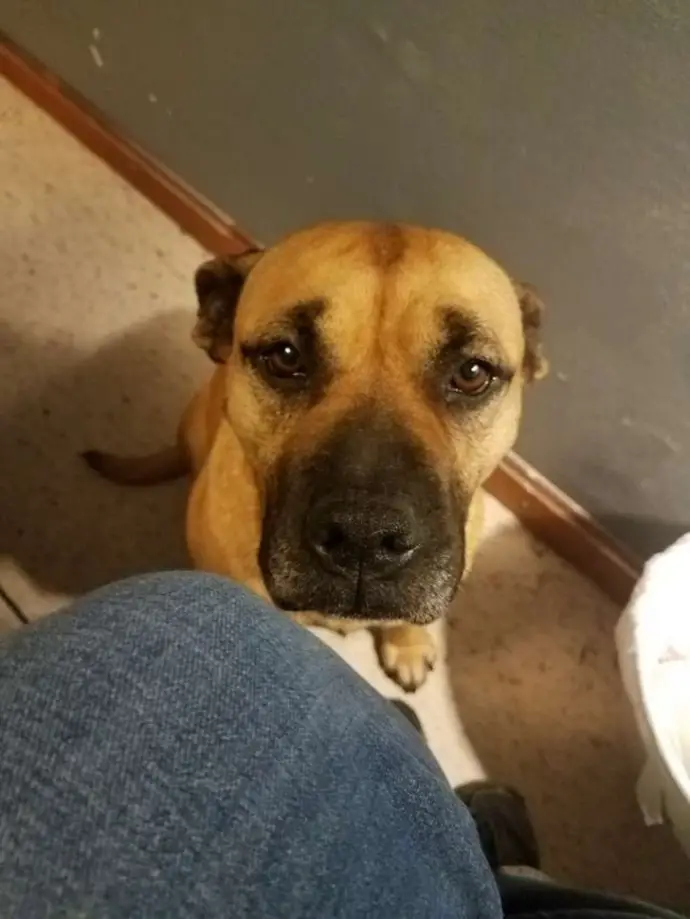 After she randomly jumped into that car, seeking for shelter, River ended up with a forever home and loving family she would have never dreamt for. We just need more heroic people like Bill and Angela in this world!