This is the heartwarming moment, an old man from Watsonville, California, is reunited with his missing dog, after three days. The poor man can't hold back his tears when the local police knocks on his door and bring back his emotional support companion. The overwhelming scene was caught on camera by one of the officers and it shows just how bonded a human being and a dog can be!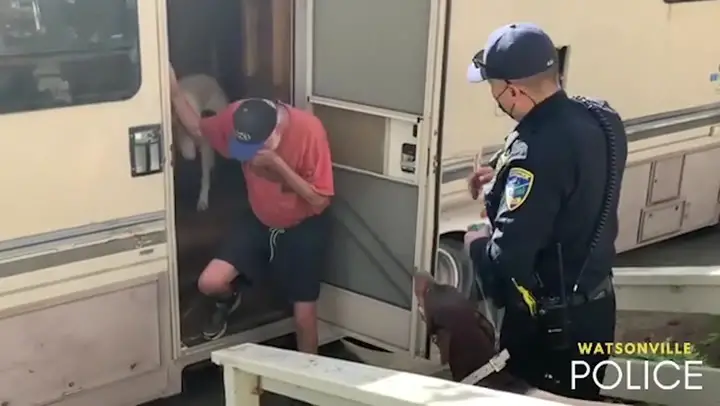 The man, known as Gary, reported his dog missing on Saturday. The man was heartbroken since Arrow – a gorgeous Champion Doberman Pinscher – is his emotional support dog. Though the circumstances of how the dog went missing are unclear, he was found wandering the streets, by a woman who took him home. Later, the police identified the kind woman and they made possible this tearful reunion.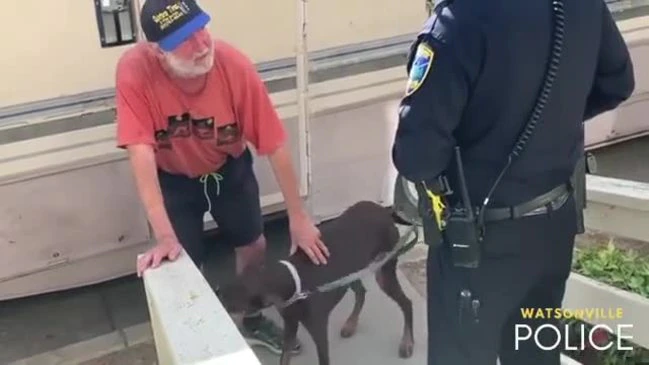 In the emotional footage, Officer Angel Hernandez can be seen knocking on Gary's door, with Arrow by his side. The man just can't believes his eyes when seeing his beloved friend.
"Oh my God, how did you do this?" the man says as tears flow down his face. "I told you I would find him for you," officer Hernandez answers. "Ooh Arrow, where have you been buddy. My friend," the man says with tears in his eyes. He then shakes the officer's hand and thanks him. "Thank you, Angel, what a beautiful man you are," he says.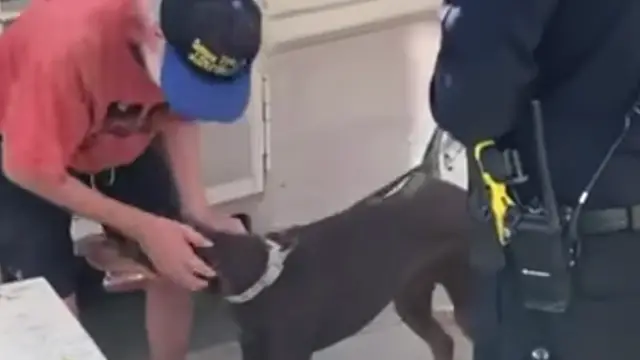 The video, initially shared online by the Watsonville Police Department, went absolutely viral with people touched by the emotional reunion. "There was nothing but tears of joy when Officer Angel Hernandez reunited Gary with his best friend," the police described the moment.
Watch it below: