Dogs have a lot to teach us about how we should treat others. They are not only extremely kind and loving, but they also have no problem showing their appreciation. Unlike humans who are sometimes too proud to even say a simple 'Thank You', dogs will go to extreme lengths to show how they truly feel. And the pup in the video below makes no exception.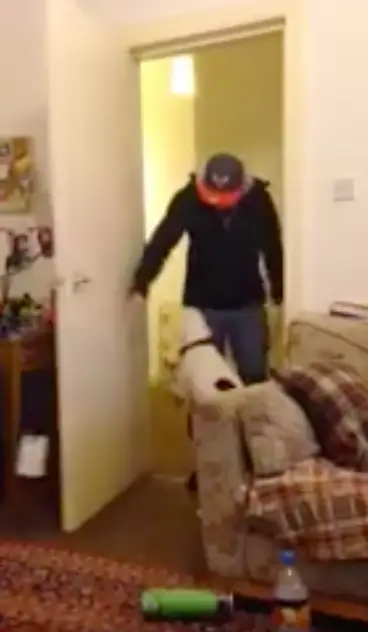 The clip shows him react to his owner coming home after they were separated for about a week. The dog can barely contain his excitement and can be seen jumping up and down as soon as the man steps through that door. His reaction is just heartwarming and a clear sign that the dog thought about this moment since his owner left.
According to the video's description, the dog was rescued by the man and they have been inseparable ever since. Judging by these images, the two clearly share a special bond. When the man rescued this dog, he gained a friend for life. And that is extremely rare in this day and age, wouldn't you say so?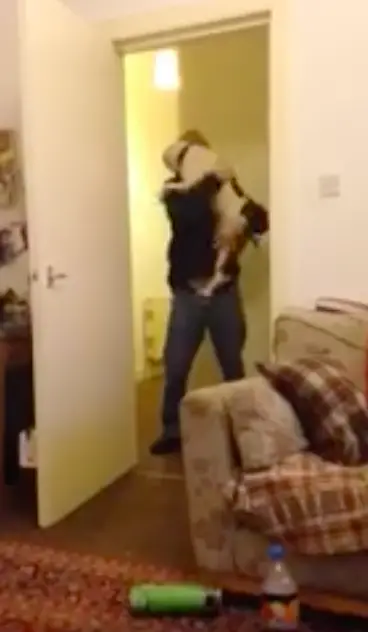 "Patch the staffie was rehomed by Kerrigan and Mark from our Lanarkshire centre in May last year and has a really special and strong bond with Mark," the person who filmed the adorable scene wrote on Facebook. "Here is the moment they were reunited."
If this doesn't put a huge smile on your face, I don't know what will. Take a look!