This is the adorable moment a rescue baby goat asks for petting Barn Sanctuary in Chelsea, Michigan. Even though she's just ten days old, the cute little thing is making her voice heard. While demanding for some cuddles from her rescuer, the tiny animal makes the sweetest sound you've ever heard, and they caught it on video!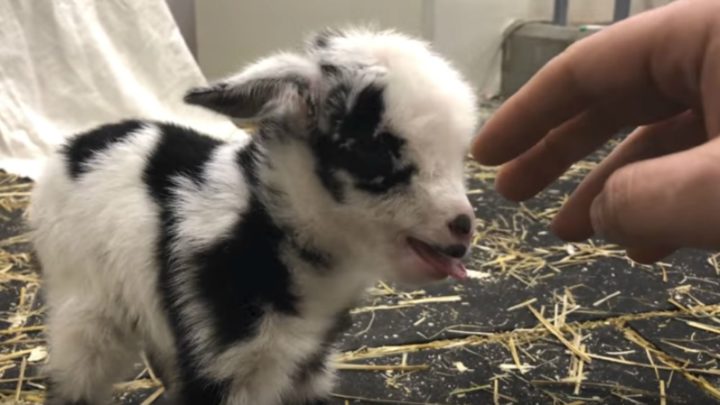 Video footage shows the baby goat spending time with Dan McKinnon – co-founder and executive director of the sanctuary. As it turns out, the baby goat and her two other siblings arrived at the Barn Sanctuary after their farmer gave up on them. Thankfully, they are in good hands now!
 

View this post on Instagram

 
"On our way to MSU with two baby goats," the sanctuary wrote. "He[the farmer] says the newborn "isn't going to make it" because she can't seem to walk or stand yet. The farmer thinks she won't survive, but we're not going to give up on her. Dan is taking her to MSU hospital now. We're going to try to give this baby girl a chance to live!."
You can watch the adorable scene below!
Although the three rescue baby goats were extremely weak and no one gave them a chance, things look so better now as they are getting stronger by the day! But the nice people at the sanctuary have always been hopeful regarding the goats recovery.
"We rescued three goats yesterday (two girls and a boy) Two are newborn and still very weak," the sanctuary wrote." All three are at MSU but one of the newborns is healthy enough to bring home today. Thank you for the donations and support as we work to get these goats the medical help they deserve!"
 

View this post on Instagram

 
(h.t:laughingsquid)