In a video footage which is just too cute to handle, a tiny elephant can't hold her laughter during a playtime with her keepers. The adorable moment unfolded at the Maevang Elephant Camp – a wildlife park in Chiang Mai province, Thailand. The very rare scene was filmed by the Scottish student Laura-Jane during a visit at the wildlife preserve.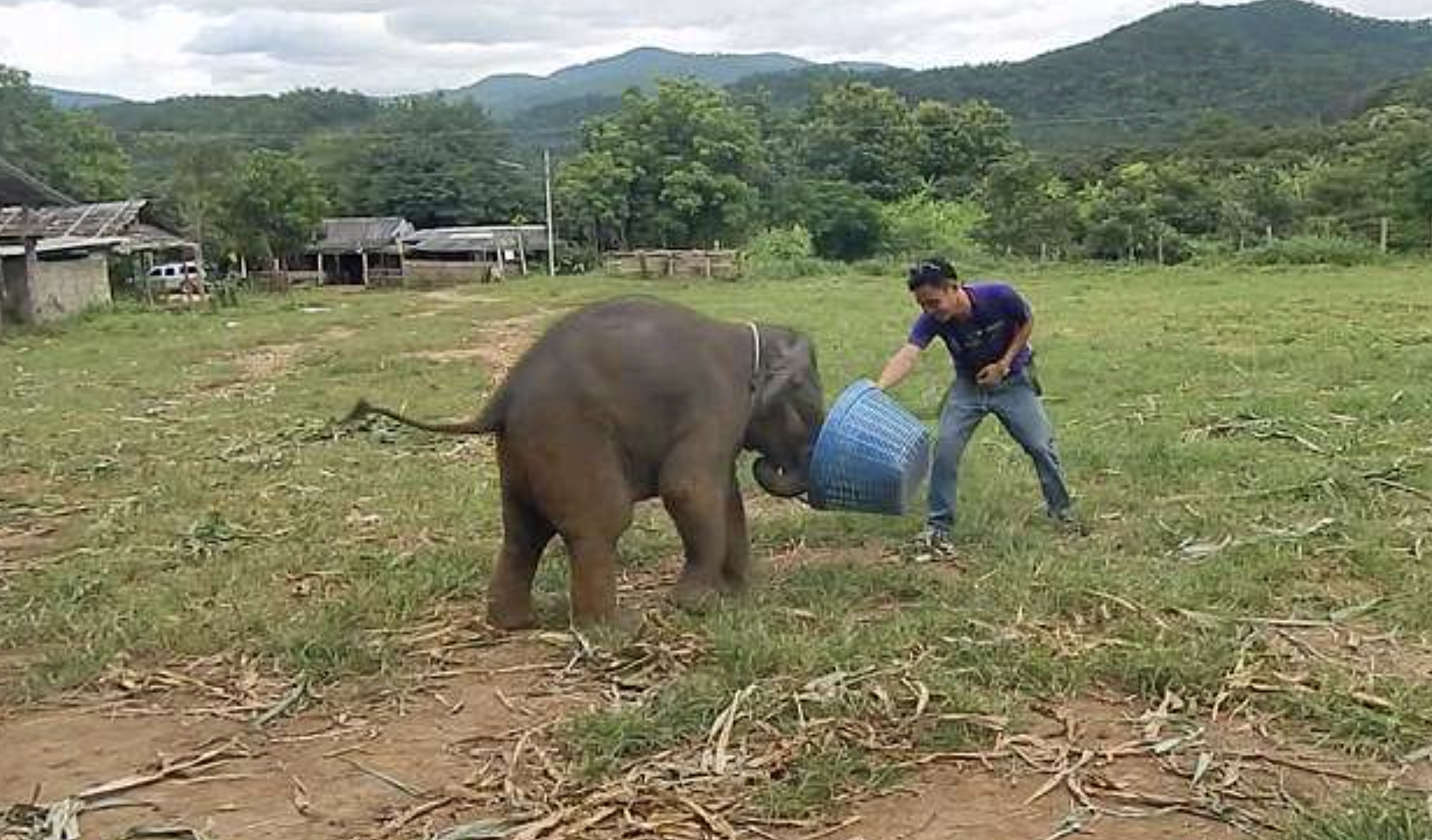 The short, yet extremely adorable footage shows a six-month-old elephant having the time of her life while being entertain by one of park's carers. The man is using a plastic bucket, but as it looks that's just more than enough to amuze the playful elephant in an epic way. She can be heard giggling with joy while running around in front of the staff and the visitors.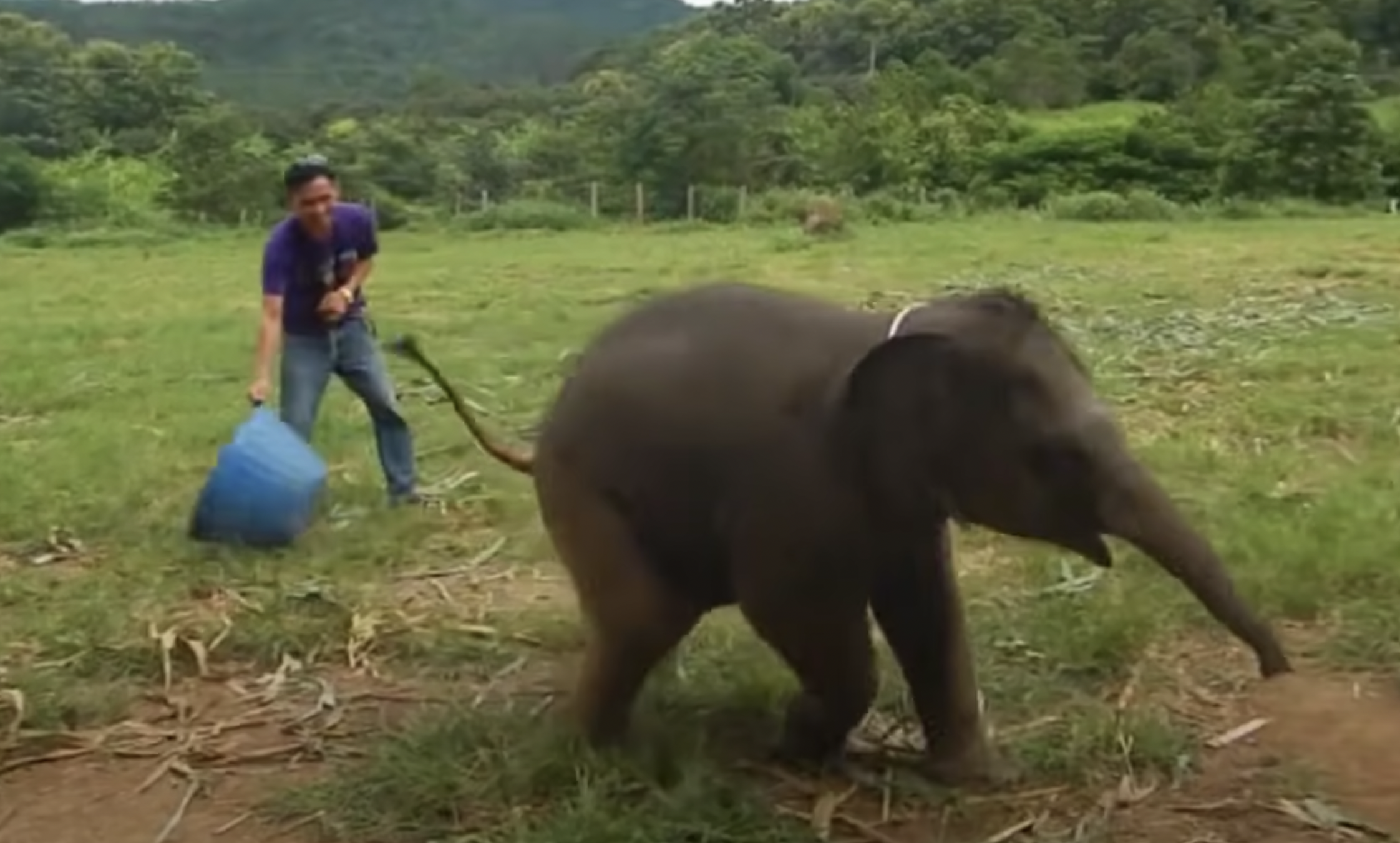 Laura-Jane couldn't believed her eyes when noticed how much fun this baby elephant can have. The young woman was also impressed by how innocent the tiny elephant was, and by the close relationship she was having with her caretakers. These elephants are definitely well-cared and loved by these devoted people!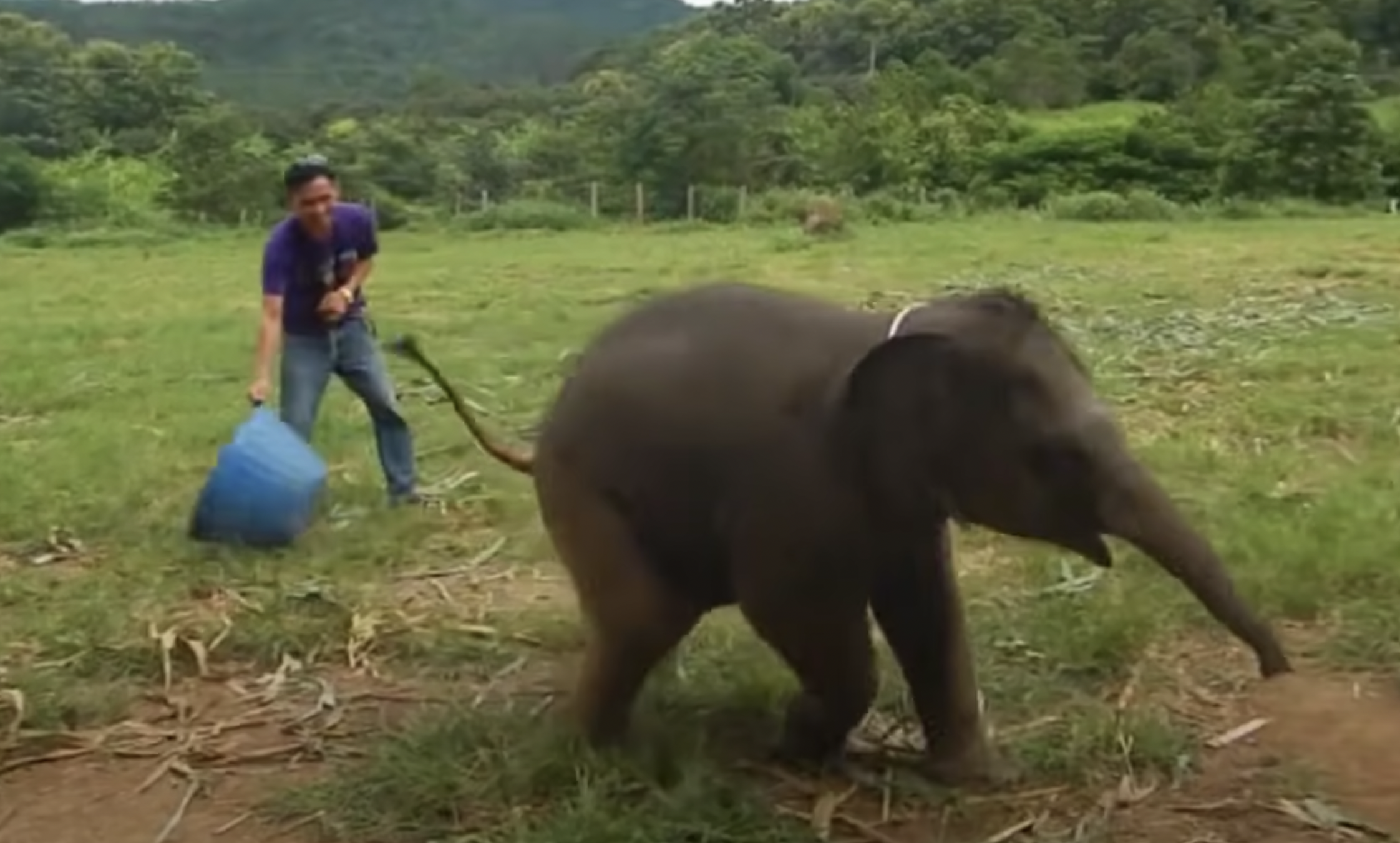 "It made me feel so happy to see the elephant obviously having such a good time," Laura-Jane, a PhD geology student said. "We watched the baby being playful, relaxed and care-free all day. She seemed to be quite a cheeky little girl, and at one point even tried to eat my top."
You can watch the adorable moment here: