Dachshund dogs have a lot going for them, but there is no denying that size is not necessarily their forte. However, whatever they lack in size and physical strength, they more than make up for in attitude and personality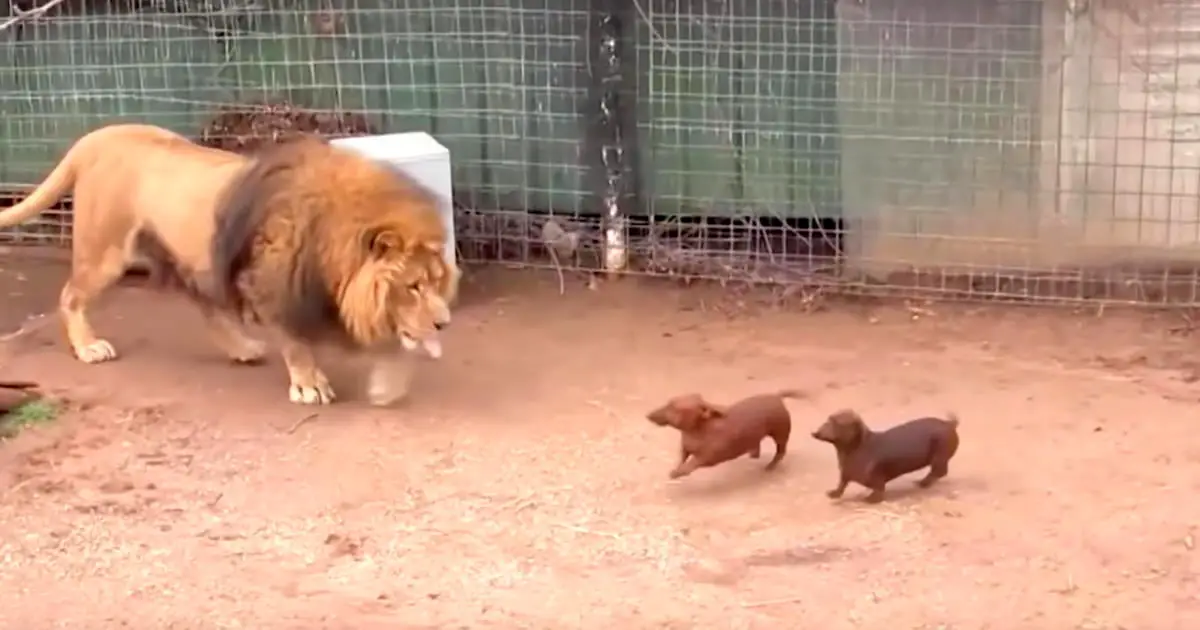 But don't feel like you have to take my word for it, just take a look at the video below and you'll see what I'm talking about. In it, a tiny Dachshund dog and an intimidating massive lion come face to face, and what happens next will totally take you by surprise. Instead of being scared by the huge lion, the tiny Weiner dog puts its charm to work to win the lion over. And judging by his unexpected reaction, the lion has taken a special liking to the tiny Dachshund, and their friendship is one of the most adorable things you will see today.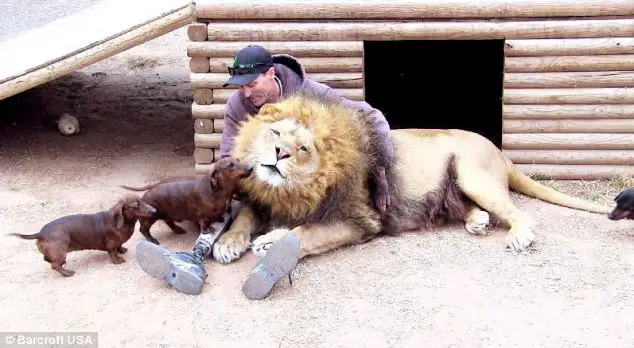 In fact, Bonedigger the 500lb lion and Milo the eight-year-old tiny Dachshund, became inseparable since they first met. And that was years ago, when the massive wild cat was just a little cub. Footage showing the special interaction between them two was recorded at the G.W Exotic Animal Park in Oklahoma where the two animals currently reside, and it's something you have to see to believe.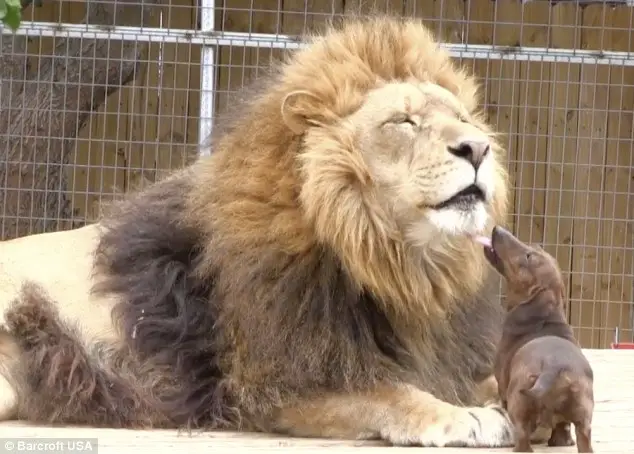 Whoever said that wild animals and pets can never be best friends definitely hasn't seen these two together! Find out more about this special relationship: