This is the beautiful moment a donkey is reunited with his human best friend, after they haven't seen in each for a very long time. When he was just a tiny foal, this girl used to take care of him, and now she decided to pay him a visit, without knowing what his reaction would be. But the camera captures one of the most emotional reunions you've ever seen!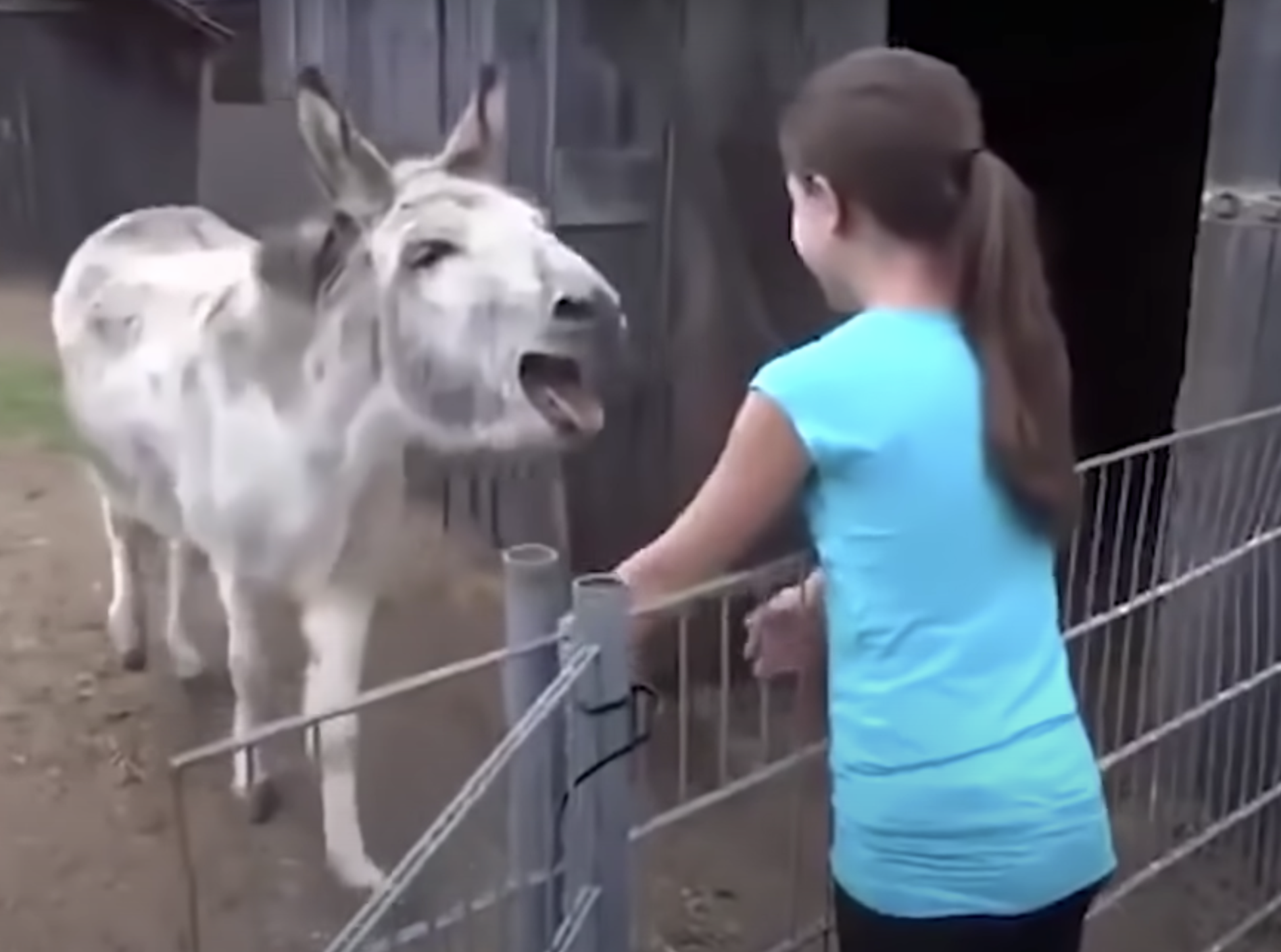 If you won't expect from a farm animal to get emotional, then think again, because as this adorable video proves it, they can be as sensitive as a dog or a cat for instance. In this particularly situation, an adorable donkey is visible overwhelmed with emotions when seeing the girl to raised him.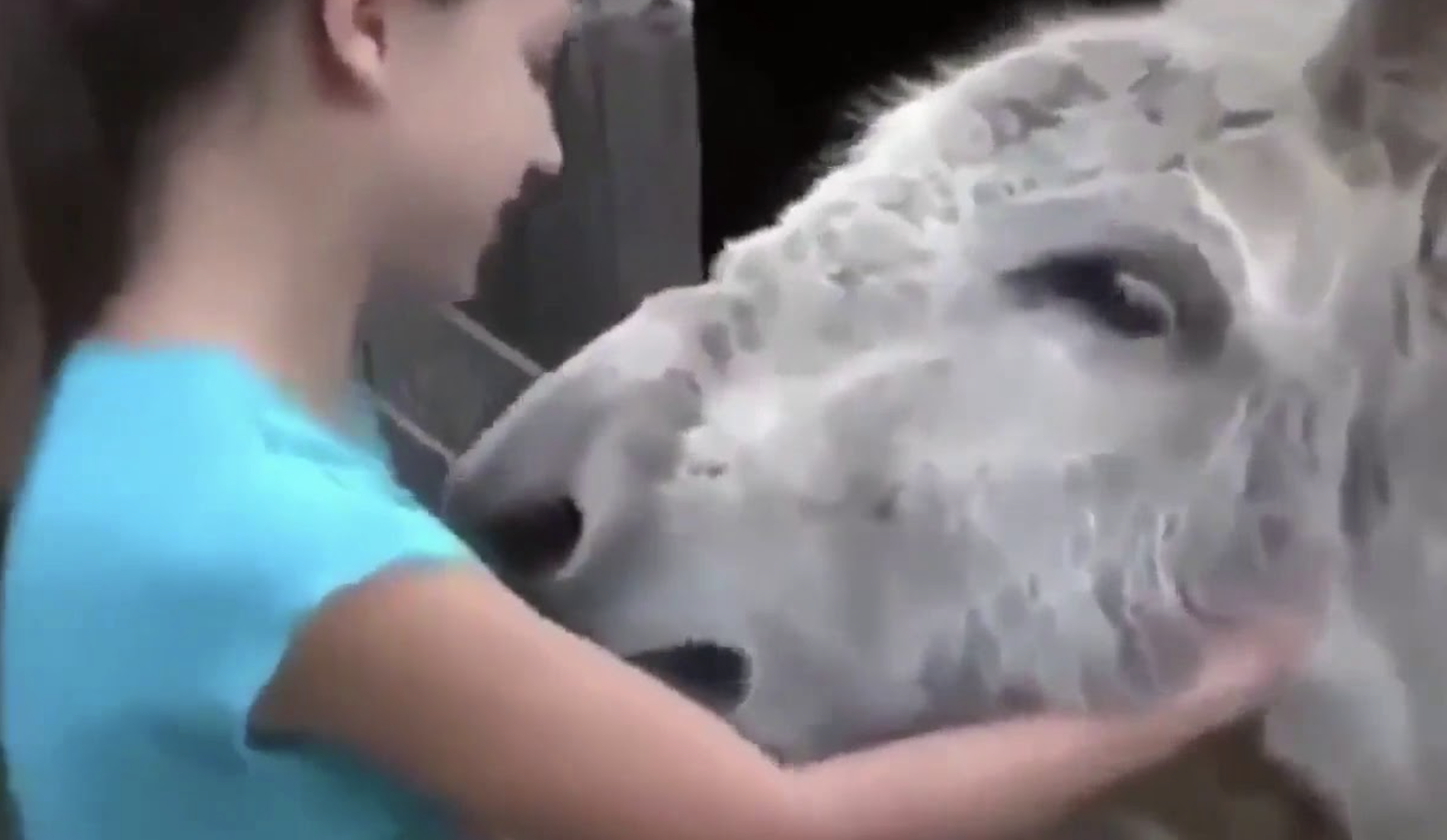 Although short, the footage is long enough to show the deep connection and the great friendship they share. It starts with the girl waiting by the fence of an enclosure for the donkey to show up. The moment, the four-legged animal notices his friend, he rushes to her making adorable sounds of joy.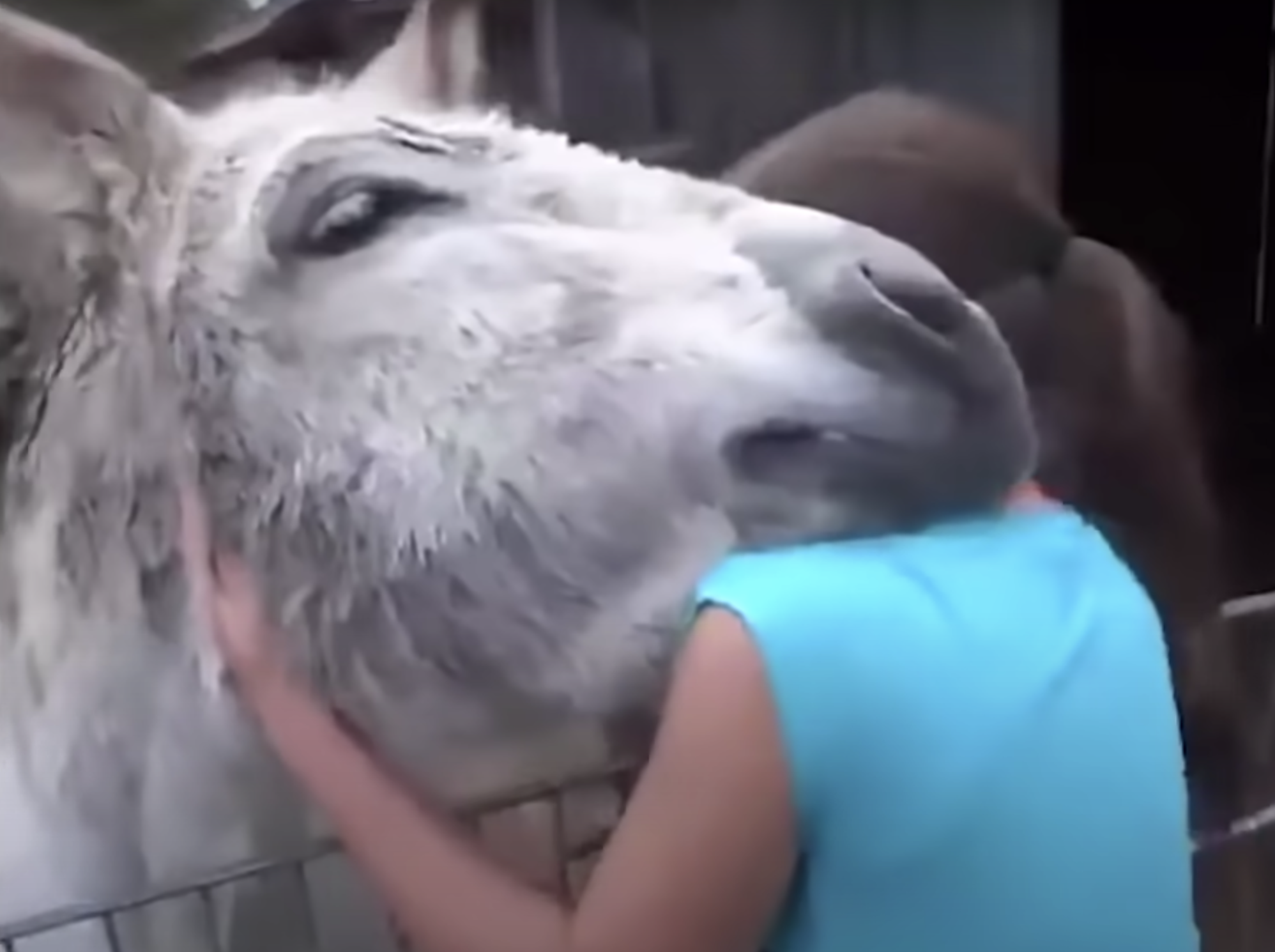 The donkey's reaction clearly says he didn't expect to see his human buddy, and he can't believe it is actually happening. Honestly, I have never seen an animal being so emotional upon seeing someone. The moment goes on with the two friends hugging and kissing each other in a moment of pure happiness.
The heartwarming reunion was caught on camera and shared online, grabbing countless of positive reaction from the viewers who simply fell in love with it. "Don't tell me animals don't feel emotions," one person wrote. While another one added: "51 seconds of pure unadulterated love that should be watched over and over and over again…"
You can watch the touching moment here: