Dogs are unquestionably, the most loyal creatures on Earth. More than that, they seek nothing in return for this unconditional love and loyalty. However, it's our duty to love them back and offer them all the comfort they need. But, unfortunately for many dogs this is far from happening. Countless of them end up abandoned, forced to embrace a miserable life. It's also the case of Cosmo, an adorable Saint Bernard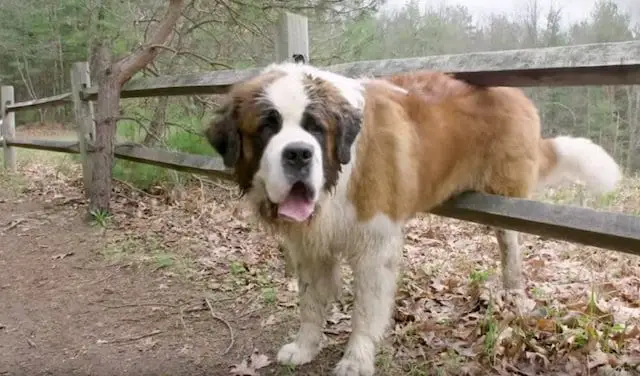 Born to a breeder in Nebraska, the 2-year-old dog never enjoyed the warm and love of a home. In fact, his heartless owner decided to send Cosmo to an animal shelter. Confused, but always friendly, the 130lbs dog proved to be a gentle giant. And the volunteers at Hearts United for Animals liked him since they've first seen him.
Given his tender nature, it doesn't took too long until someone showed interest in sharing their home with him. A couple from upstate New York has fallen in love with Cosmo when they first seen photos of him and decided to adopt him. After a long trip, Jayne and her husband finally met Cosmo and now they were getting ready to return home.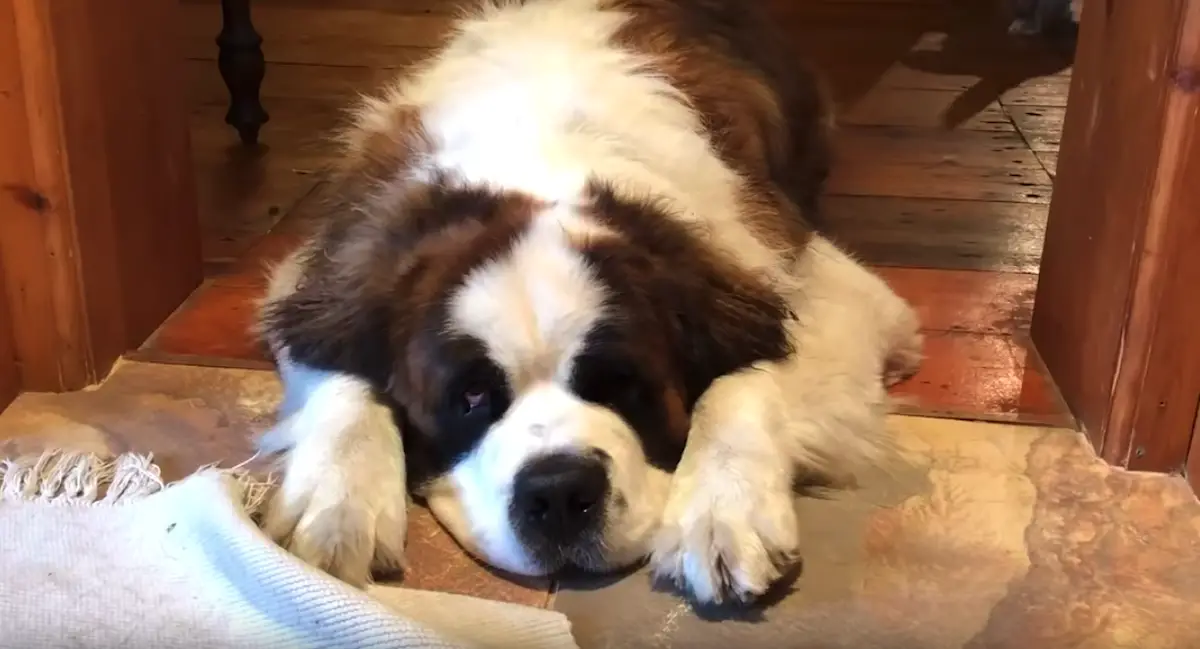 "I don't know if Cosmo has any understanding of what's happening, but I think he understands there's a human here who wants to give him some love and he's pretty happy about it," the woman said. And it really was love at first sight.
A little bit nervous due to the long road, Cosmo was about to make his first steps into a house and to start a whole new life. The emotions was overwhelming for both the dog and her mom, Jayne, but Cosmo's reaction when stepping inside was heart-warming.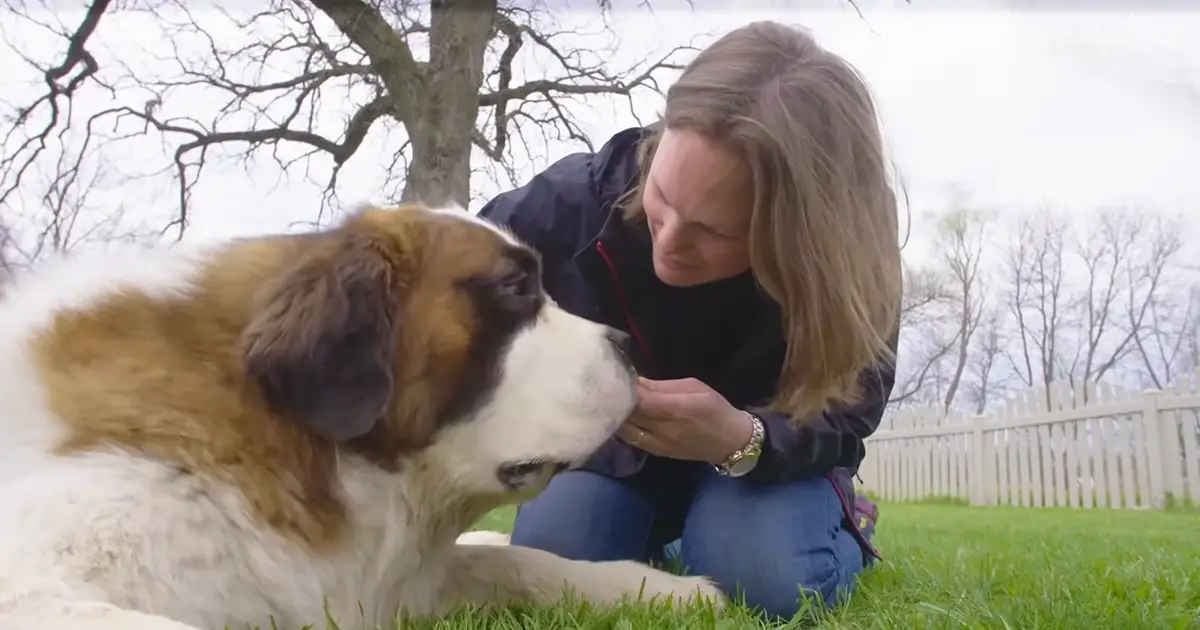 It's so glad to see such a lovely, gentle and adorable creature getting what he deserves. "It's nice to see him on a big space, see him spread out and put his belly on a cool floor, and just know he's finally staying in a space, a place where can feel happy and comfortable," Jayne said.
Watch Cosmo's heart-warming reaction when steps inside a house for the very first time: