Imagine you are peacefully napping on a poolside and suddenly a massive bear wakes you up. I know it sounds like an annoying dream, but that's exactly what happened to this man in Massachusetts
It was Saturday afternoon and Matt Bete decided to take a nap by his backyard pool. But little did he know he would experience the most startling awakening he ever had. While he was sleeping like a baby on a lounge chair, a wild bear strolled into his backyard to have a look. The wild beast initially drunk some water from the pool, before waking up Matt. In a gently manner though!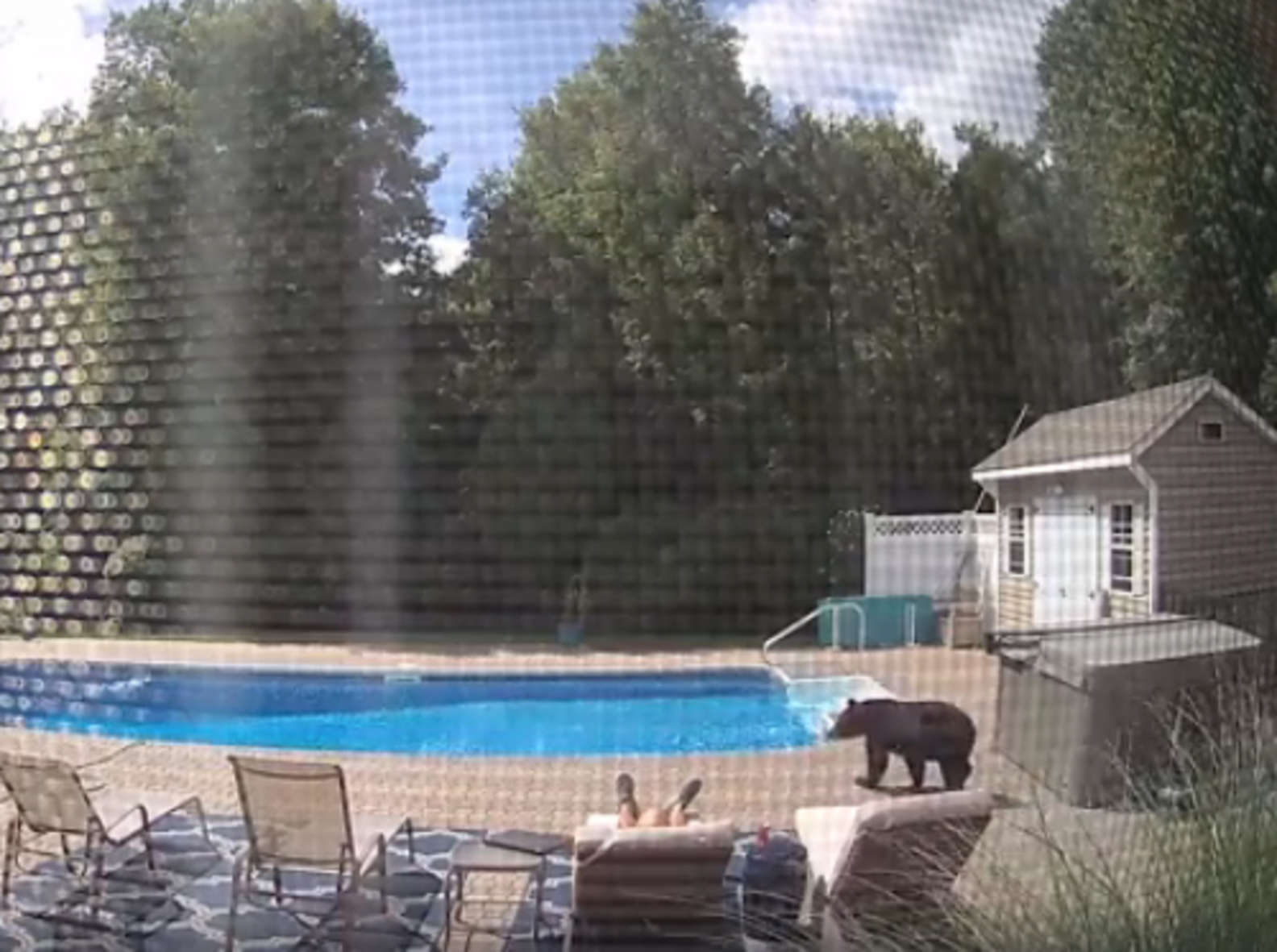 The wild animal slowly approached Matt and then he softly touched his foot with its paw. The next moment both the bear and the sleeping man got really scared of each other and while Matt is trying to grab his phone, the animal runs away. The incredible scene was captured on camera and Matt's wife Dawn has then share it on Facebook.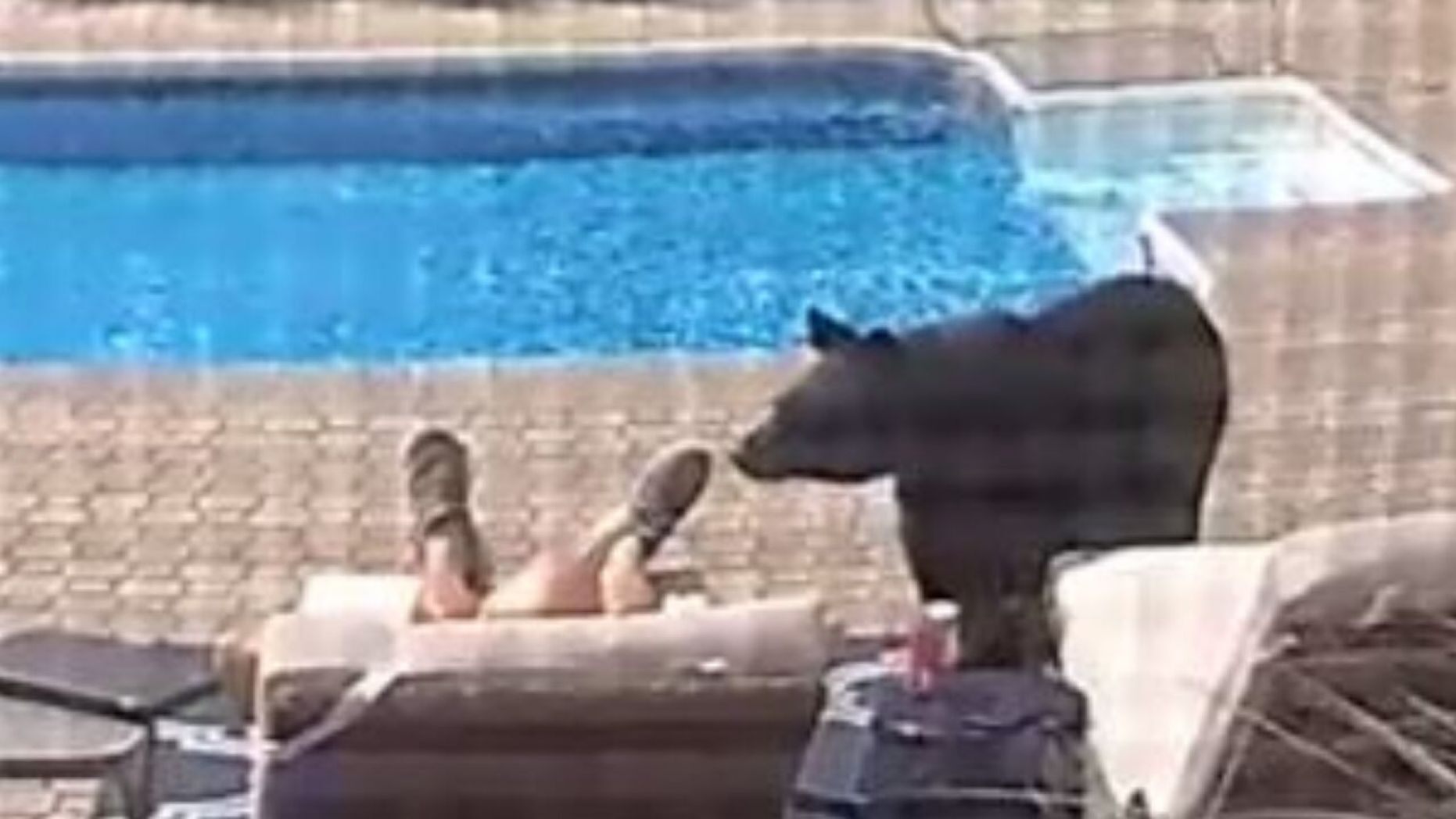 "Matt was a little startled yesterday while taking a rest by the pool," she wrote. "He wasn't sure how he should react but knew he couldn't get up that fast but at least he had another chair and table between them if needed. Luckily, it went running out soon after the encounter."
Take a peek:
(Credits Dawn Bete)