Dogs are usually big fans of outdoor workouts, especially when it involves long walks, but when the prize is a delicious treat, they don't mind the indoor workouts, either.
This adorable 5-month-old Golden Retriever puppy joins his owner in a perfectly synchronize workout. The two perform push-ups simultaneously and warm hearts online. The moment was caught on video by the other owner and went viral on TikTok.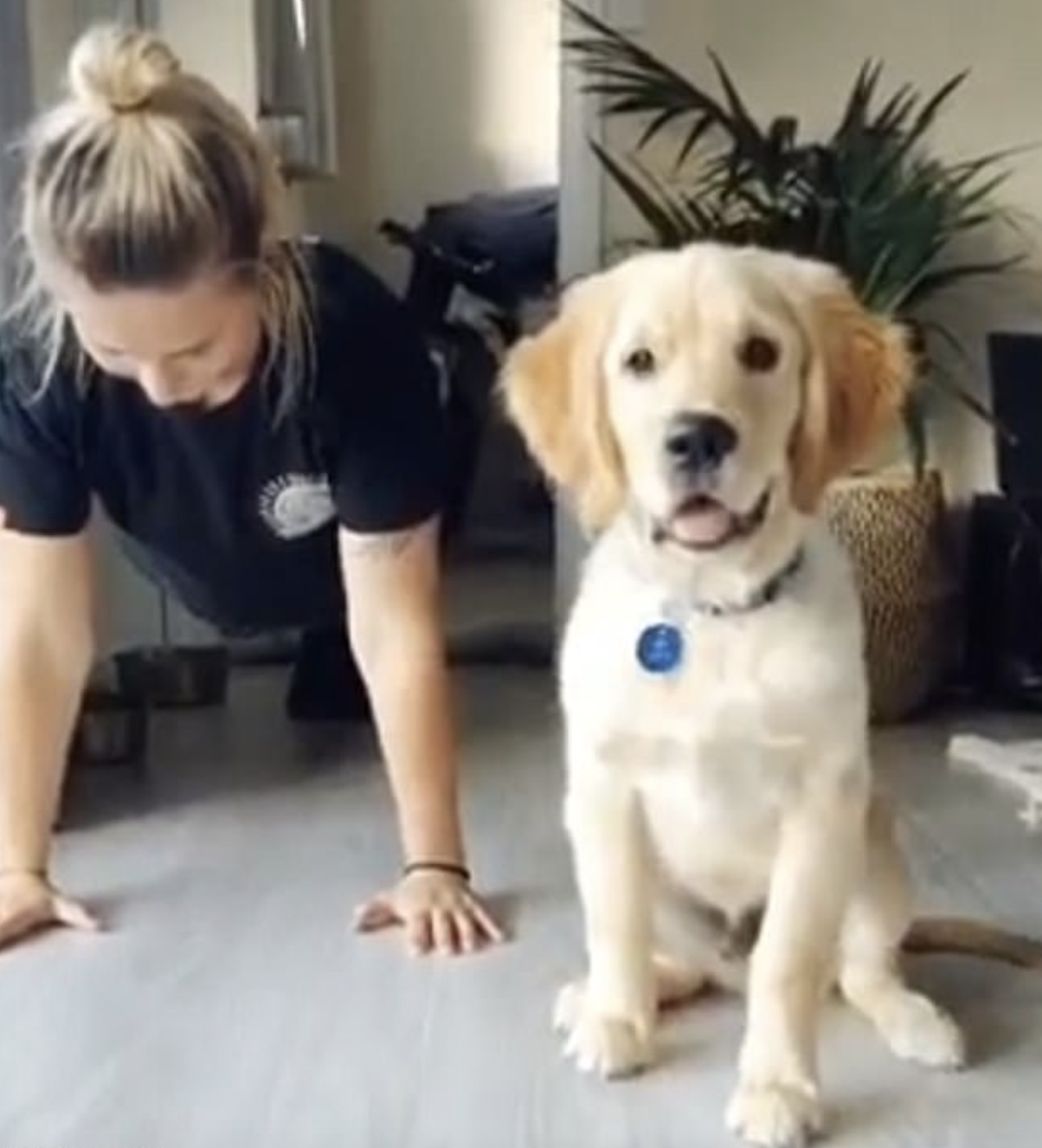 The sweet moment unfolded in Cromer, New South Wales, where Atlas and his owners Amelia Hobbs and Rosy Bullot live. As the owners are working out constantly, Atlas always wants to join them. This time, he and Amelia do a series of three perfectly-syncronized push-ups!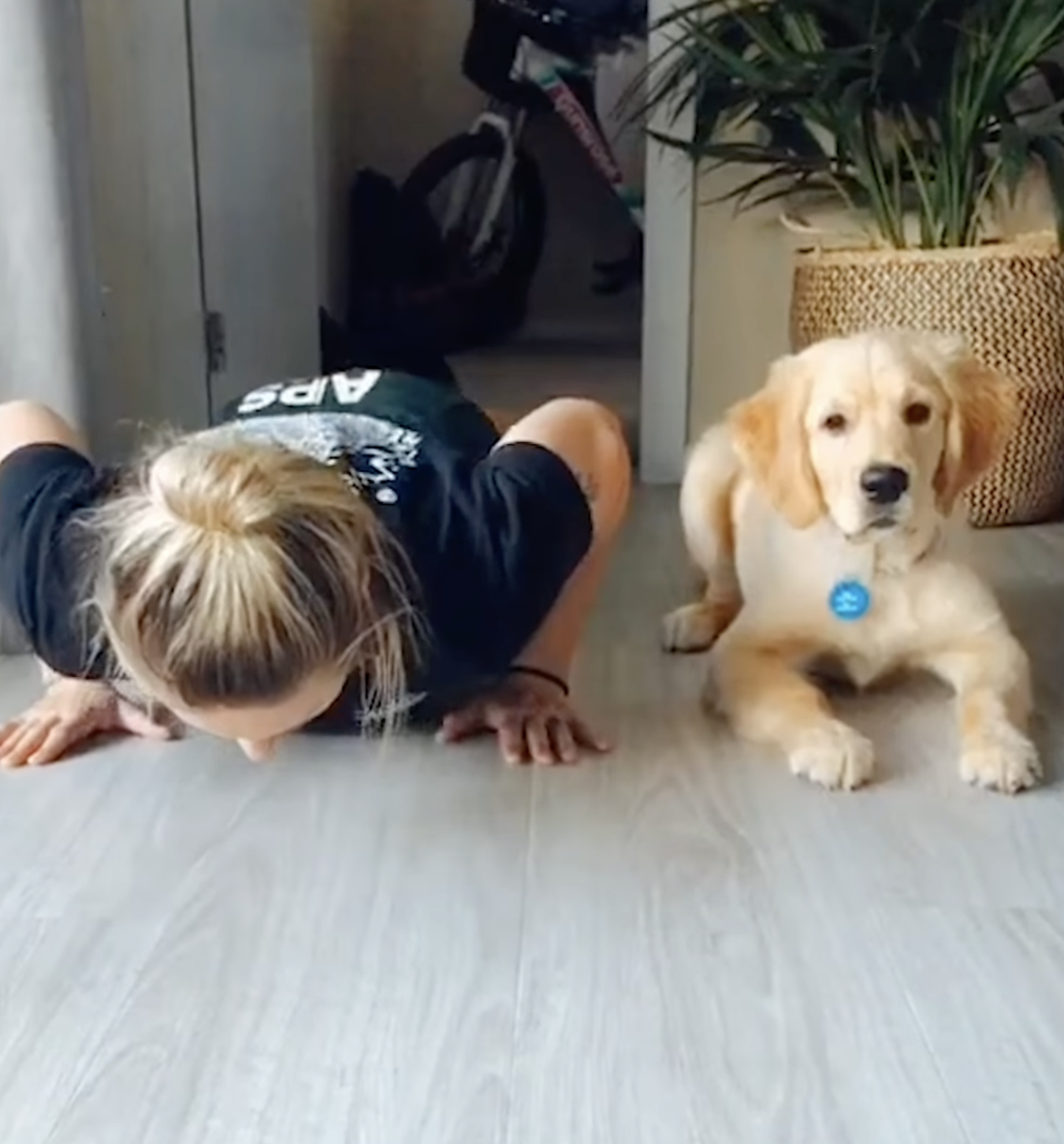 "My fiance Milly and I have a 5 month Golden Retriever called Atlas," Rosy wrote. "We thought it would be funny to let him[Atlas] in on the fun! In this video, it's Milly doing the push-ups and I am recording, and it turned out to be quite a good result."
However, as Rosy explained, Atlas isn't actually the biggest fan of push-ups, but when they promise him treats as a reward, he can learn any trick! "We love teaching him new tricks and he loves to learn," she said. "He'll do anything for a treat!"
Watch the adorable moment here: