This is the extremely adorable moment, two rescue puppies offer a scene of pure love as posing for the camera. Short footage shows the tiny friends cuddling up wrapped in a white blanket while their mom is taking pictures of them. The sweet moment went viral online!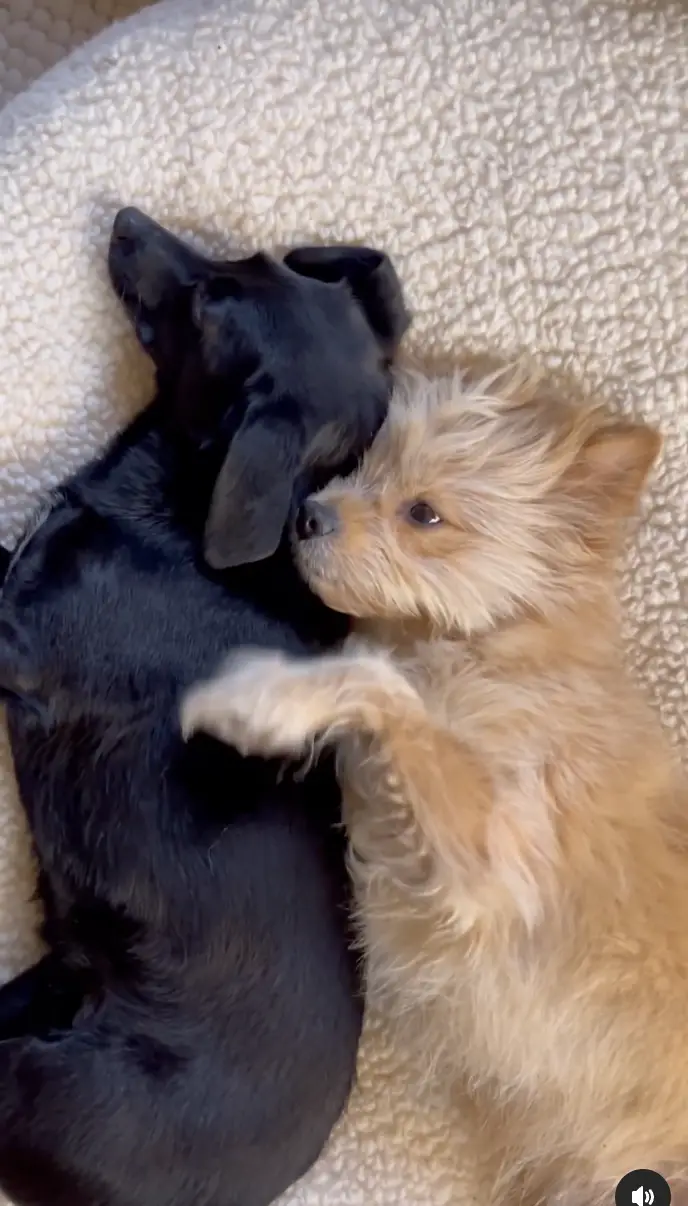 The adorable puppies share a very tough past, as they had to deal it on their own since they were just a few weeks old. Thankfully, they have been both rescued and met the most extraordinary owners. Knut – a two year old Pomeranian-mix – was adopted by Antonia, an amateur photographer, while his buddy Pauli – a two year old Dachshund, was adopted by Antonia's mom Sylvia. Now the two enjoy a beautiful life together, and don't miss the opportunity to show love and affection to each other.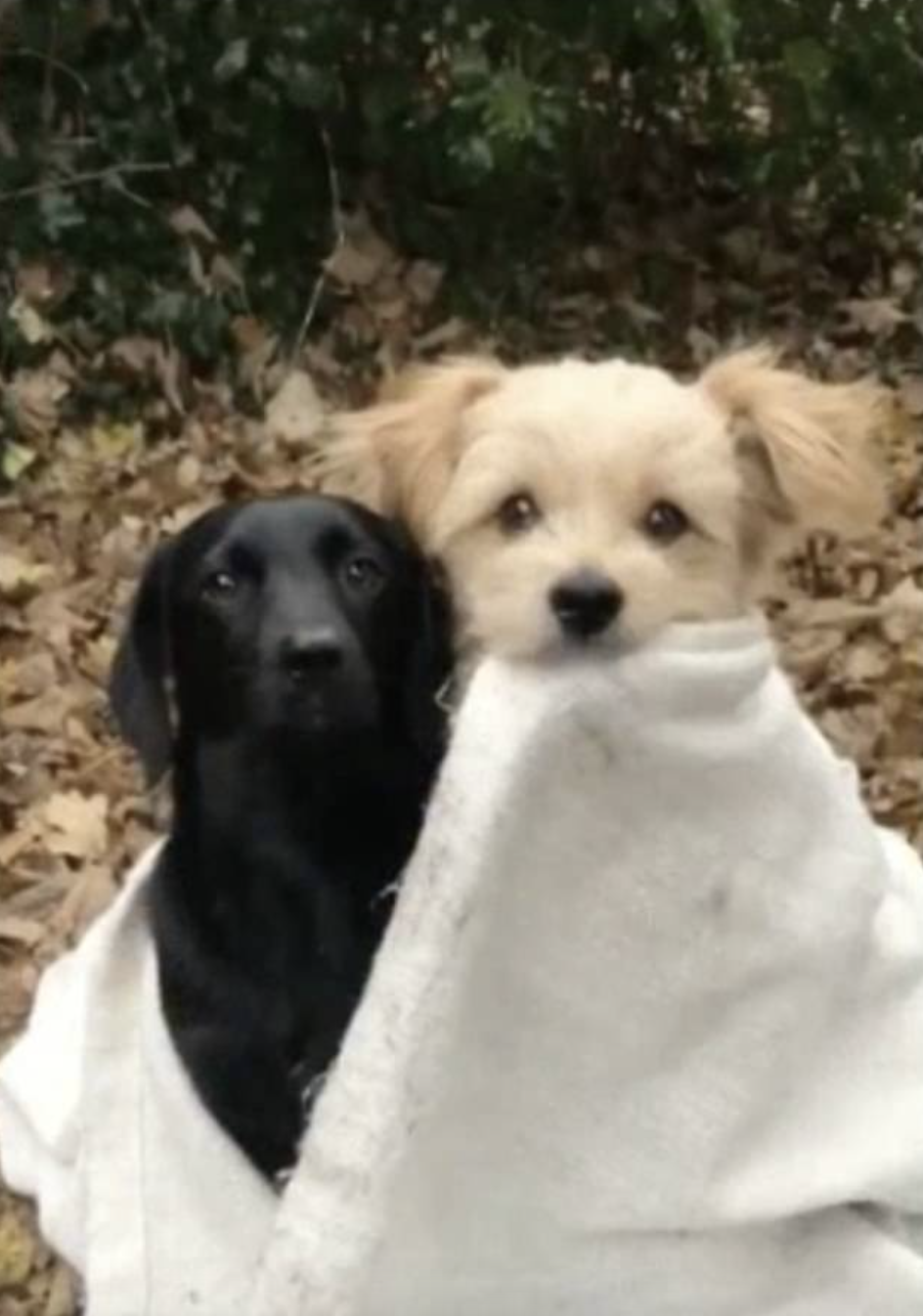 When Antonia took them for a walk through a wooded area near Hamburg, Germany, she wanted to take advantage of the opportunity and take some great snaps with them, but she got more the she bargained for, instead.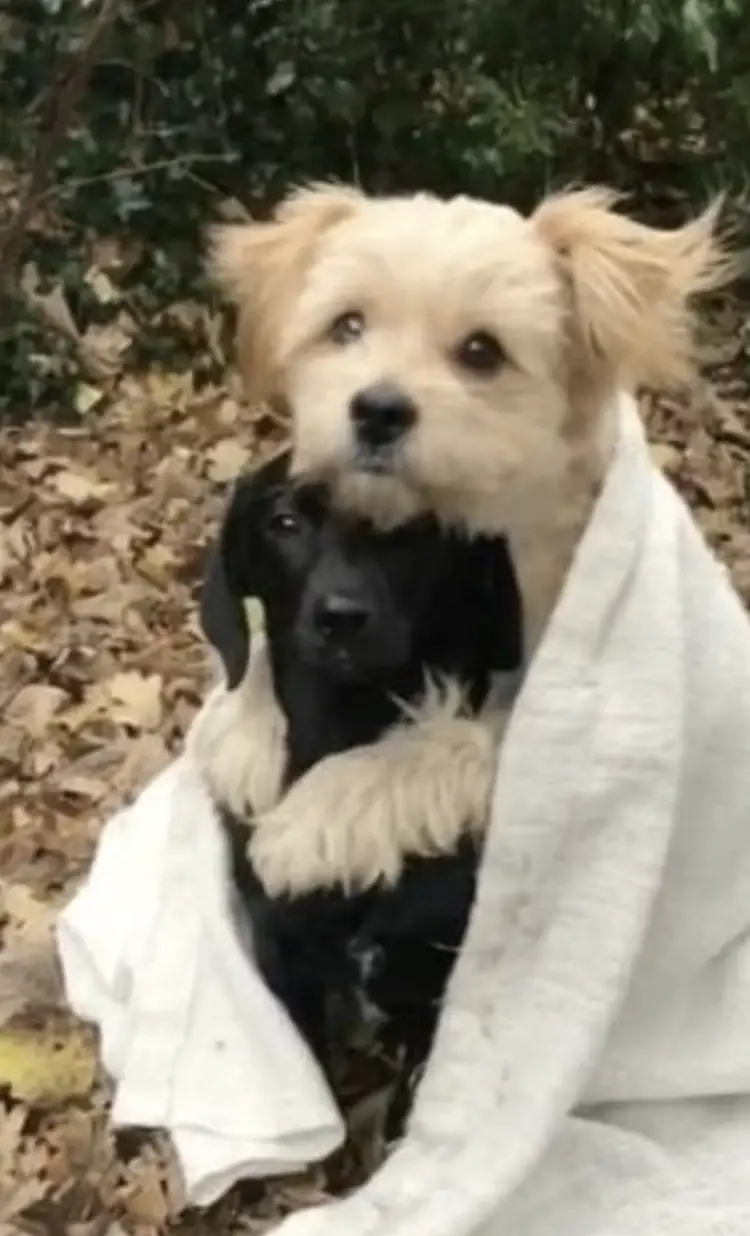 As the two adorable friends are posing for the camera, with Knut covered by a tiny blanket, he just wraps his paws around Pauli to keep him warm. The heart-melting scene was caught on video by Antonia, and people can't get enough of it. However, this isn't the first time when Knut is being so kind with his friend. He always acts like a caring brother when Pauli is around!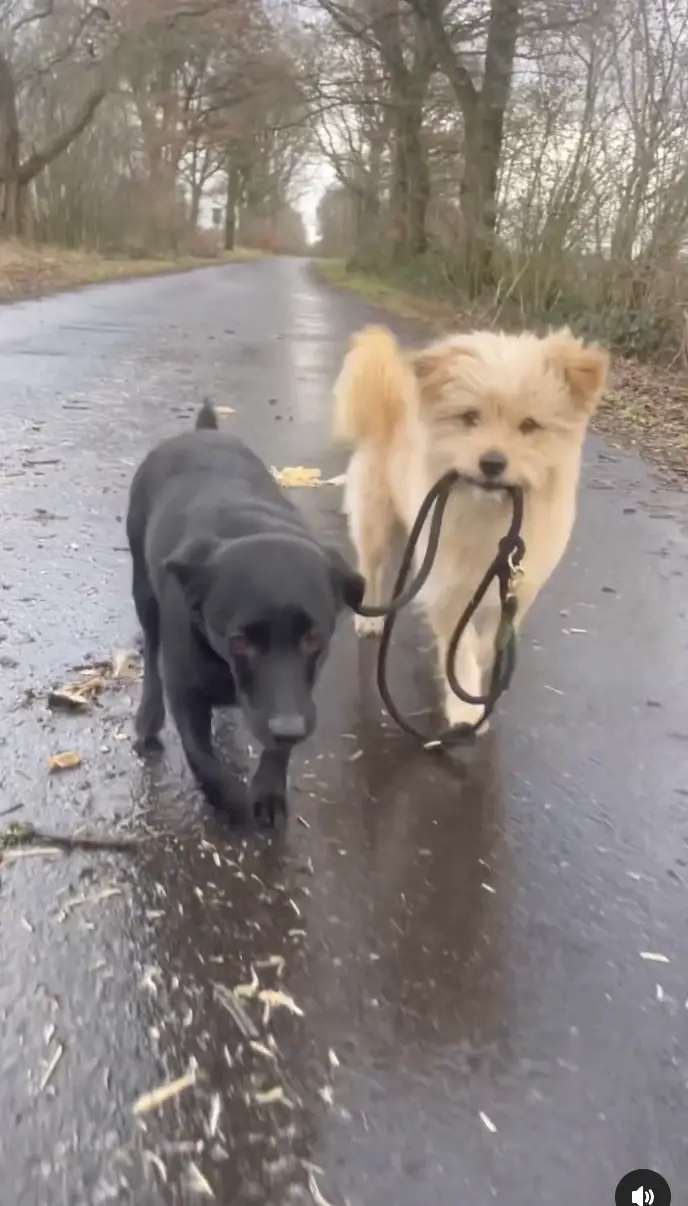 The young lady shared the sweet footage on Instagram, where she constantly uploads adorable photos and videos of these two very best friends. You can keep in touch with them by following them! "Baby it's cold outside," Antonia wrote in de description of the now viral video.
You can watch the beautiful moment here:
 

View this post on Instagram

 
Antonia constantly shares sweet moments with Knut and his best buddy Pauli, on Instagram. Just look how adorable these two little friends are!
 

View this post on Instagram

 
Knut and Pauli share an inspiring friendship!
 

View this post on Instagram