This is the heartwarming moment a baby deer fell in love with his rescuer, and refuses to leave his side. The cute fawn was trapped in a fall path, but thankfully, two powerline workers spotted him and saved his life. One of the men even gave him belly rubs, to make him feel more comfortable. But surprisingly, the baby deer enjoyed it so much, he just refused to leave the man's arms. The adorable scene was caught on camera!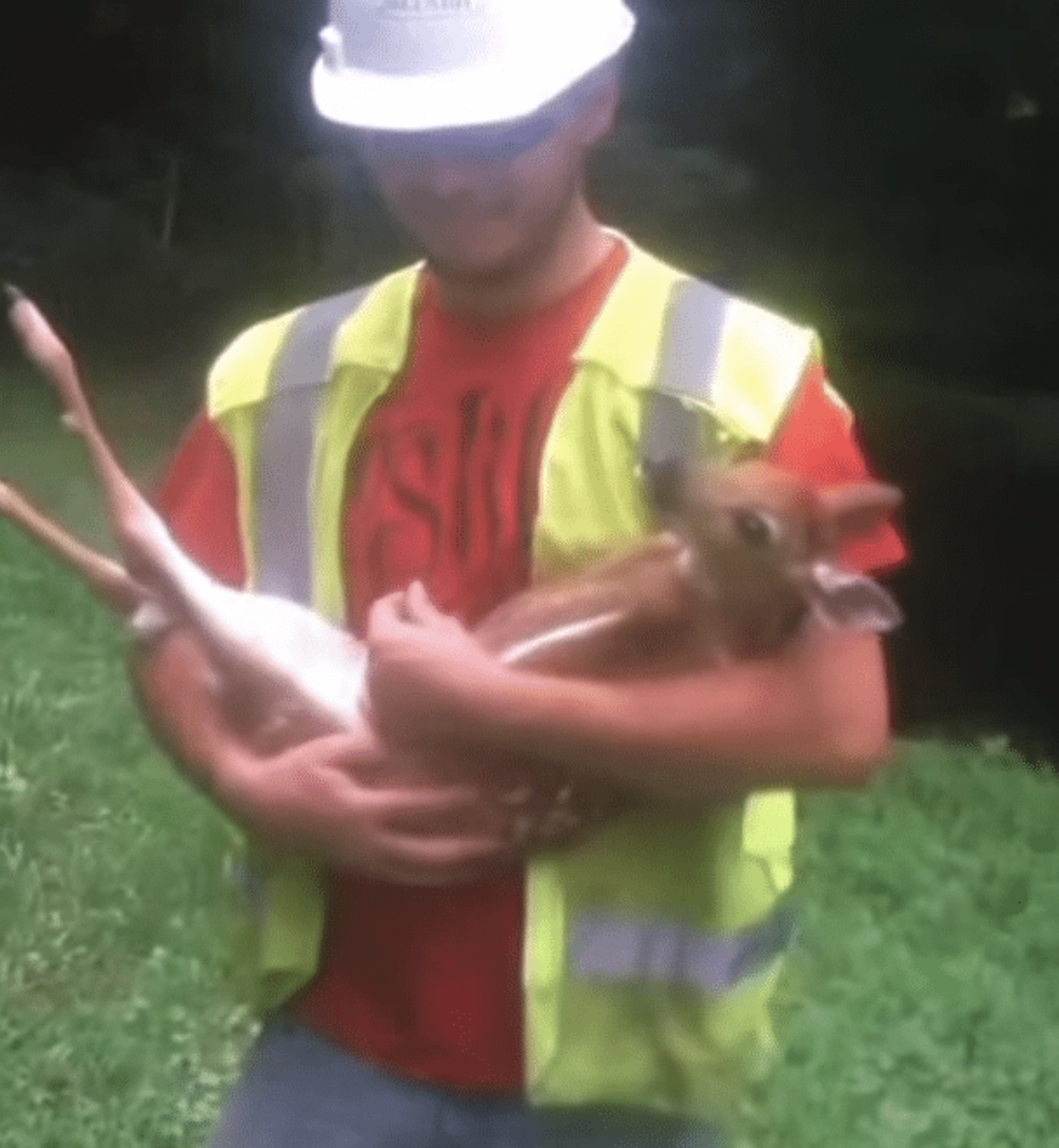 "My buddy and I were clearing a right of way for the electric lines and came across this fawn trapped in the fall path of the tree we were about to trim," Justin Lewis, from Kentucky explained. "He was tangled in some thorns and was pretty shaken up after we cut him loose, so we started rubbing his belly to calm him down…. which worked a little too well, as you can see."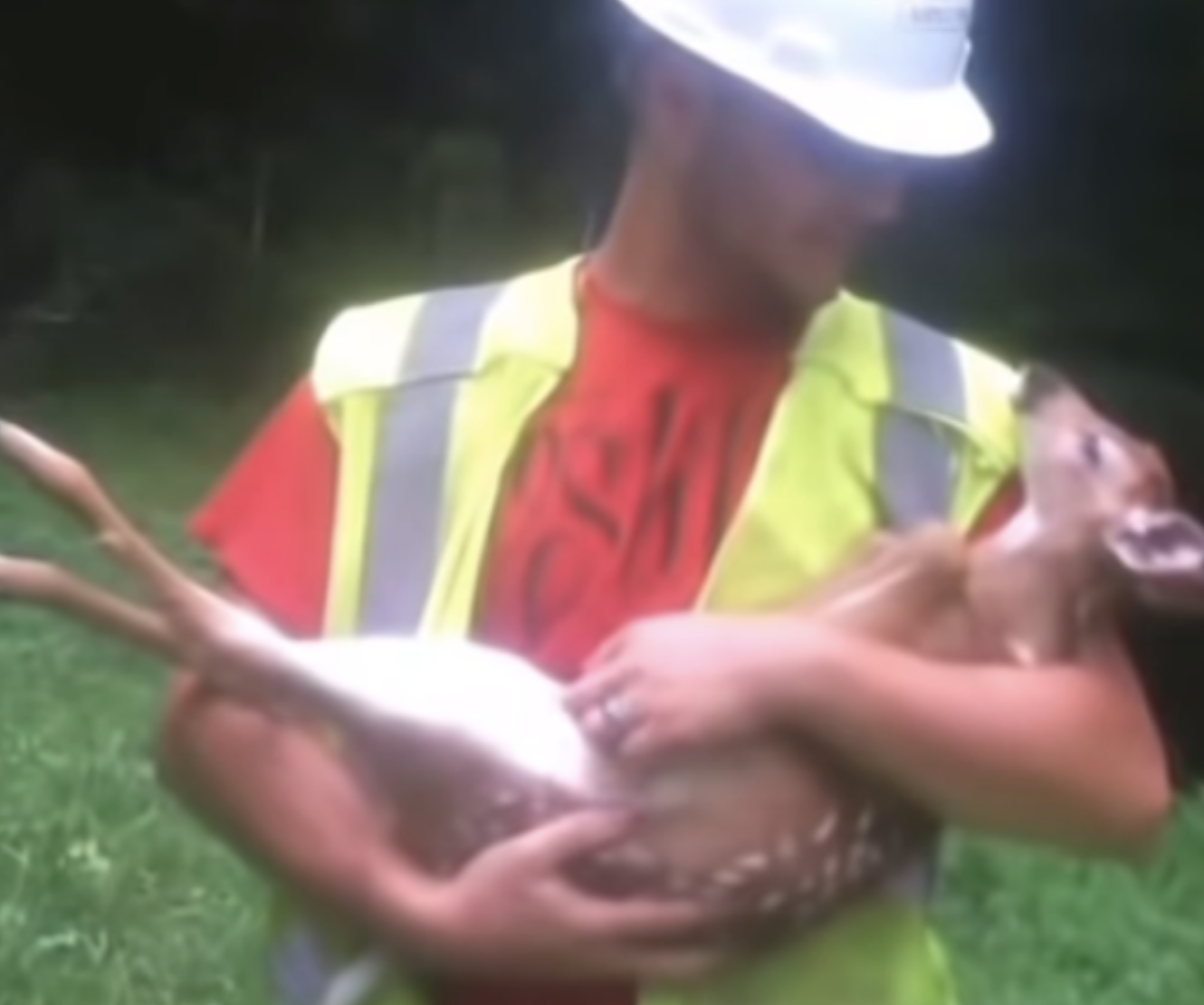 Soon as Justin and his buddy freed the confused fawn, he grabbed him into his arms and gave him a cuddling session, to comfort him and help him to relax. But as it turns out, the rescued animal loved it so much, he refused to leave Justin's side. The cute little thing stayed close to his rescuers for nearly an hour or so. Then, he was eventually reunited with his worried mom.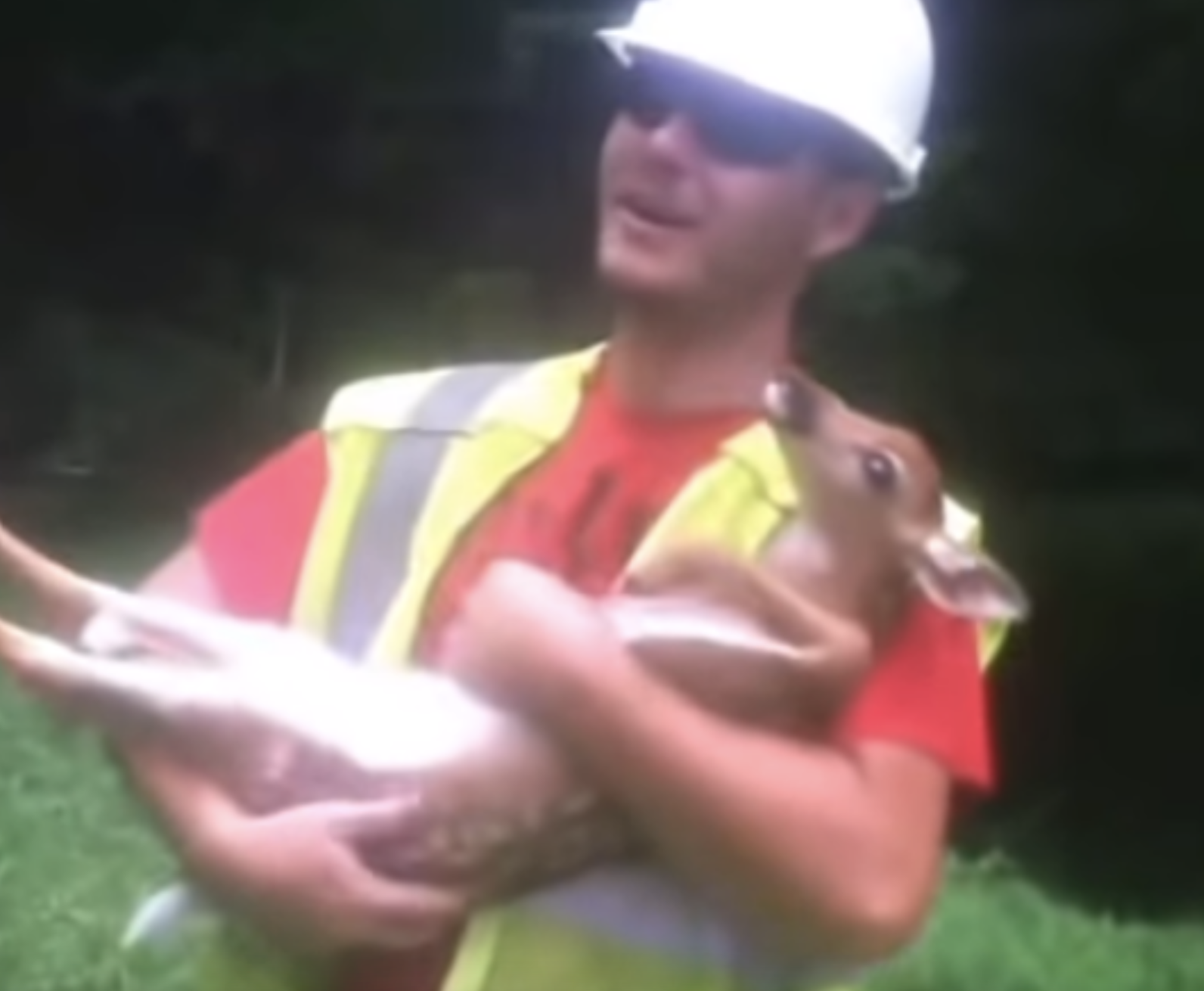 "He followed us around the job site like a lost puppy for about an hour until I noticed a doe watching us from the hillside," Justin wrote on YouTube. "Assuming this was his mother, I carried him about halfway up the hill while she watched attentively. I sat him down, he ran straight to her, and they walked off together."
Watch the rescued baby deer enjoying his belly rubs here: