A granny has the most adorable reaction, when her family surprises her with a new puppy. The moment it's pretty hard to be described by words, and it shows just how much a dog can change your state of mind and your life!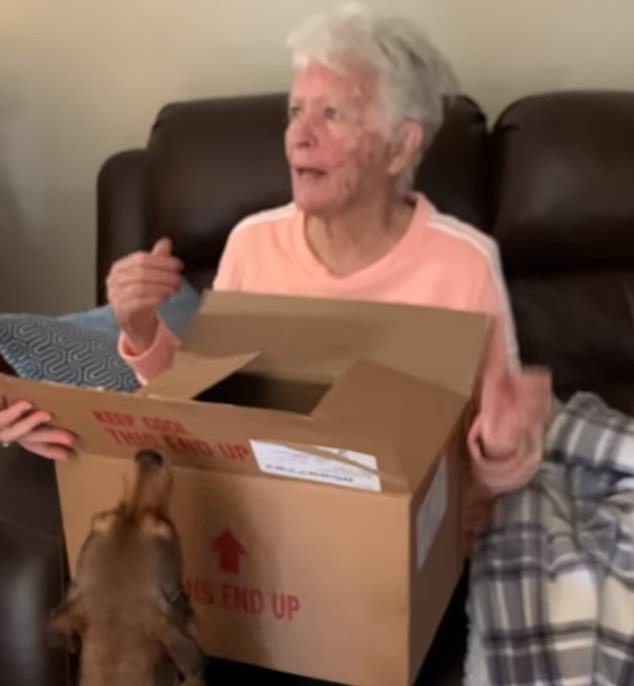 For California-based Alexandra Del Cima, her grandparents mean a lot, so all she wants is to see them happy. Therefore, when they have suddenly lost their beloved puppy more than a year ago, Alexandra could not stand to see them so heartbroken. So she decided to fulfil that empty space from their heart – or at least to try – by offering them another puppy, she adopted. But she would have never guessed, her grandma's reaction upon meeting the family's newest member.
"My grandparents last dog passed away very unexpectedly & sudden last year," she wrote on Twitter. "They've been asking for a puppy for months."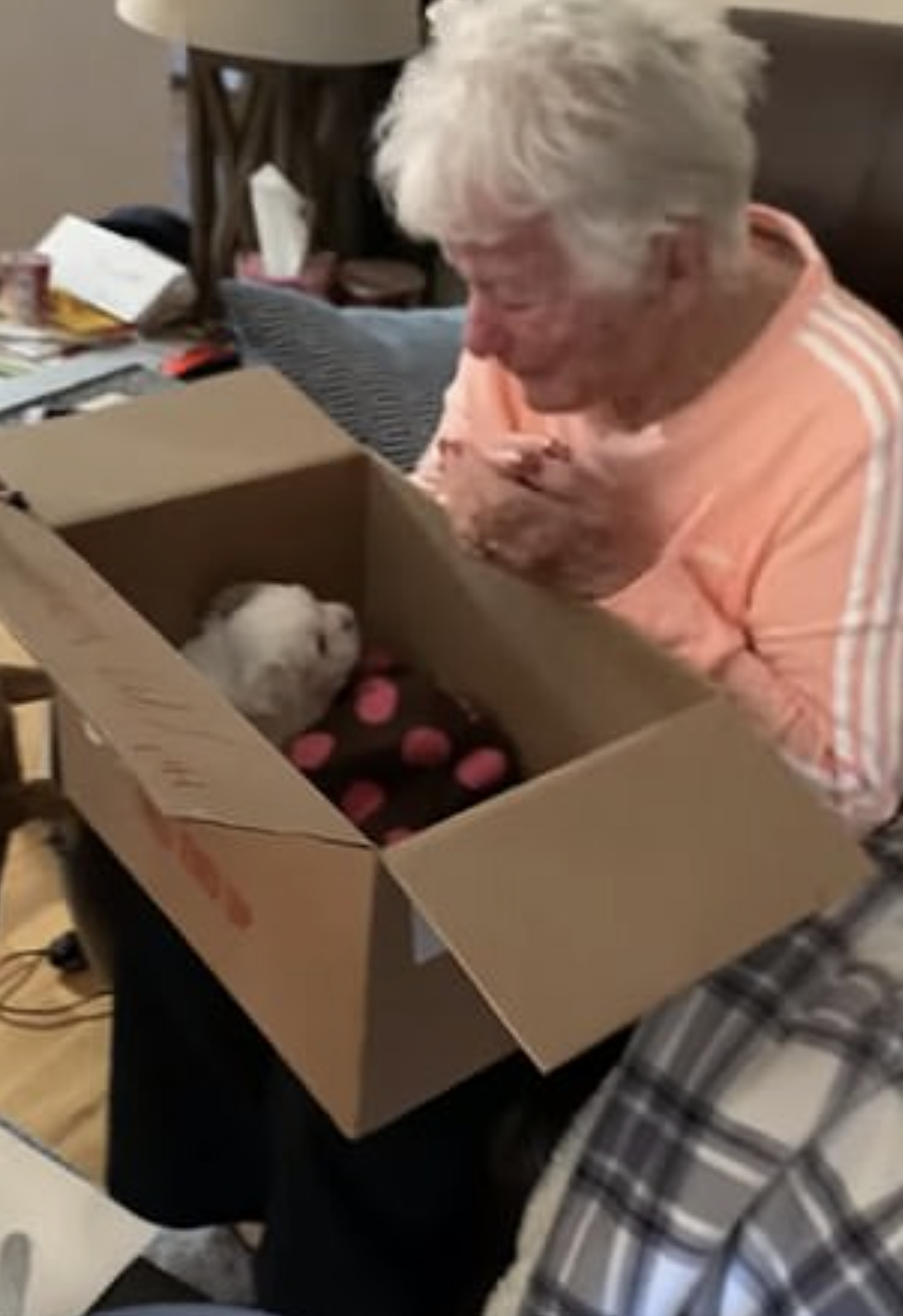 Alexandra adopted the tiny puppy from one of her friends, whose Shih Tzu Maltese mix had a litter. But she had to wait at least 8-9 weeks until she could take the cute little thing home. When that moment came, the young lady wanted everything to be perfect and to surprise her grandmother. So she and her mother, announced her granny they will visit her. When they got there, they were carrying a box with 'knitting and stuff' – a gift for her granny. But the senior woman has soon realized there were more than knitting material inside that box.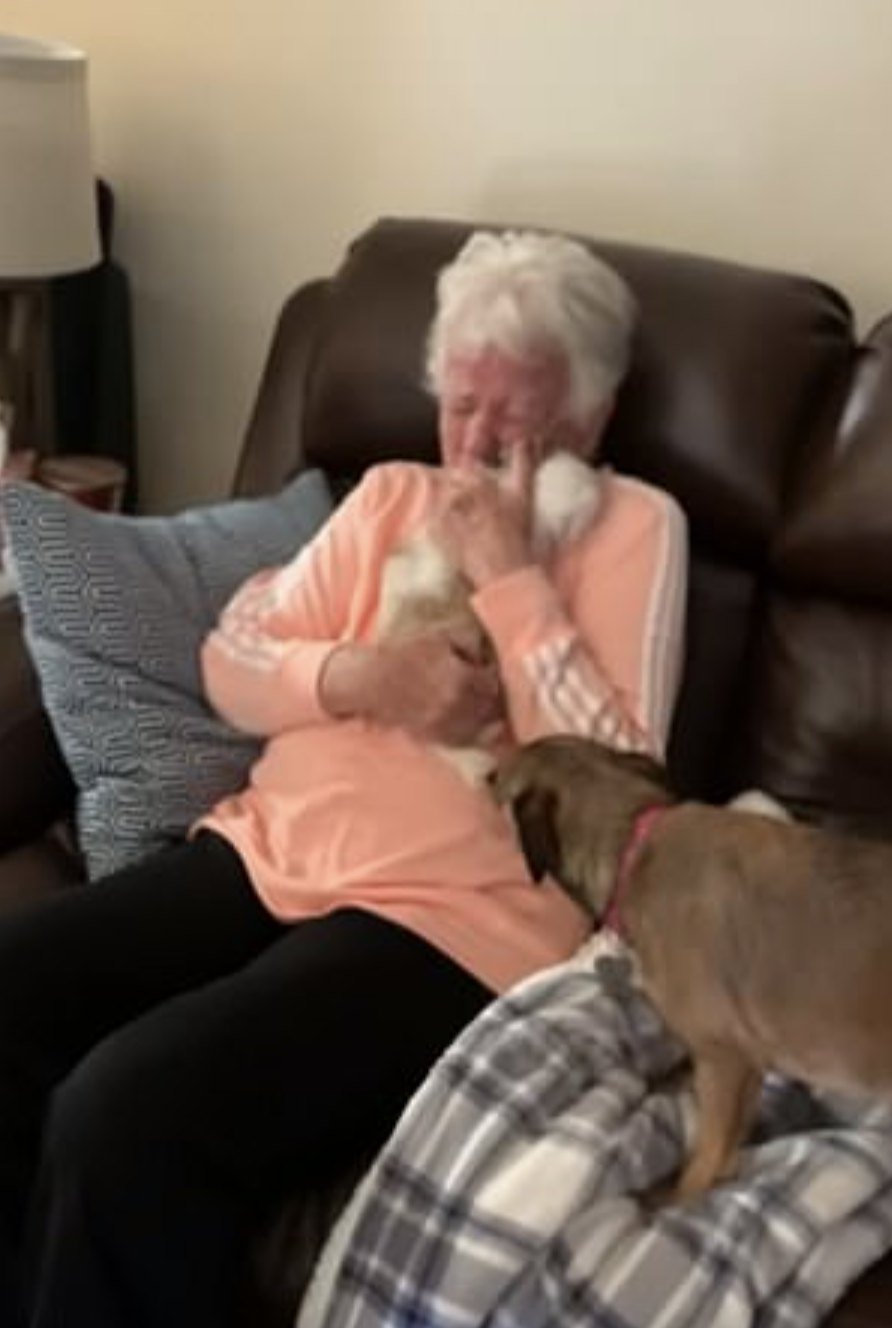 Soon as she opened, the woman got overwhelmed. She just couldn't hold back her excitement when realized she actually got a new adorable puppy. Tears of joy started to flow down her cheeks and she couldn't have been happier. Not even Alexadra wasn't expecting to such a reaction.
"Everything just lined up perfectly so we felt it was meant to be," the young woman said. "Her reaction was far better than anything I could have ever imagined."
You can watch granny's adorable reaction, below!