We only realize how much we miss our loved ones, during the most difficult times, and this light-hearted dog wants to show his owner just how much he means to him. In a truly heartwarming scene, the dog – a sweet Golden Retriever – can't hold back his emotions upon seeing his human dad, after undergoing a surgery.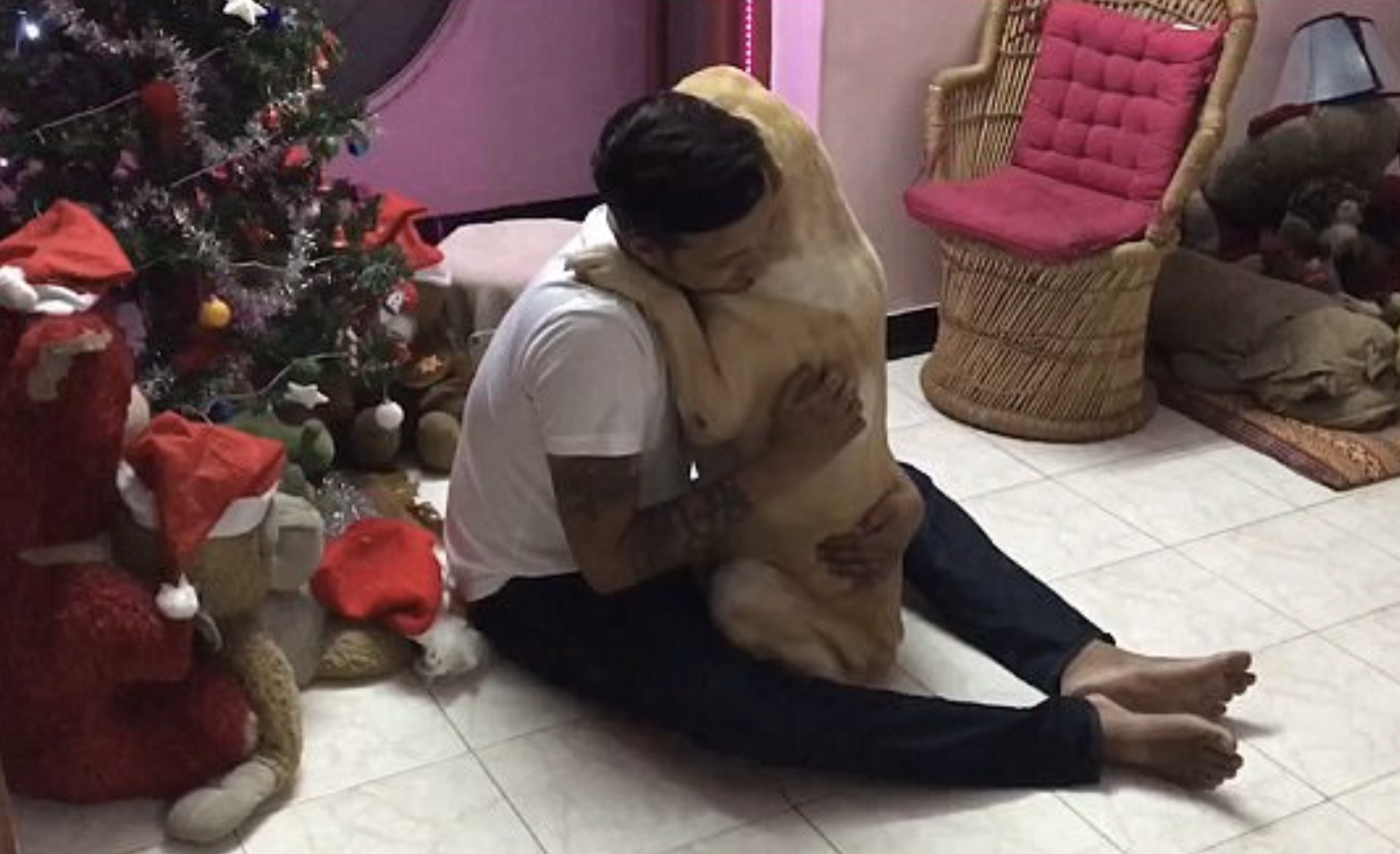 The emotional moment shows an overjoyed owner and his beloved dog sharing a very intense embrace. The relieved dog, named Jack Daniel just got back home after a successful surgery. He had a lump removed from his neck, and he fully recovered. So as soon as he went inside his home, he just collapsed into his owner arms with no intention of let him go, but the man seems to look happier than his puppy with the reunion.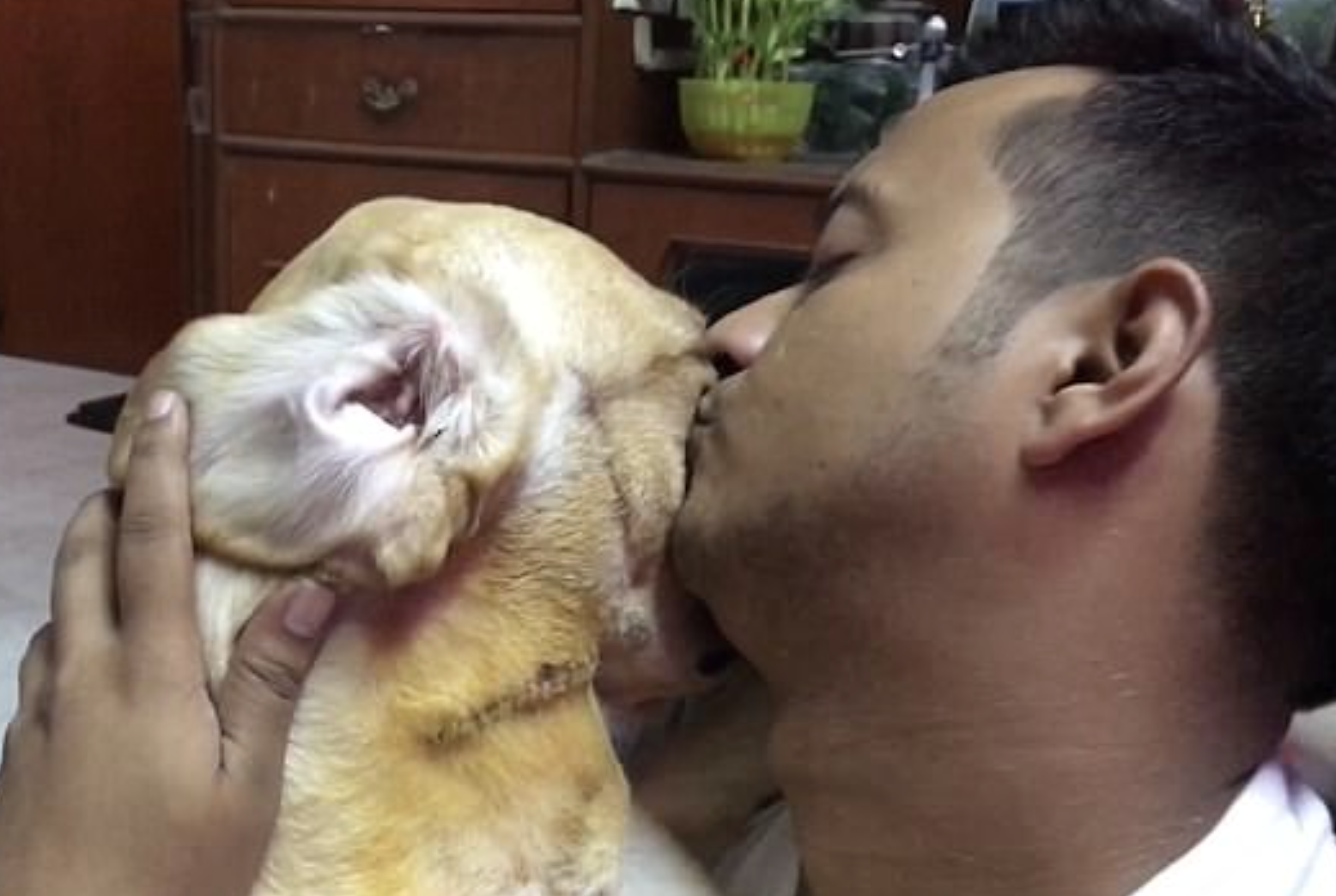 Caught on camera, the touching scene – filmed in the city of Chennai, India – shows the deep connection a human can have with his furry, and most loyal, friend. Though pretty short, the emotional footage reveals what pure love and affection looks like. With his beloved dog back home, hugging him right in front of the Christmas Tree, the owner cannot hold back his tears as his eyes are watering while he's kissing his furry companion.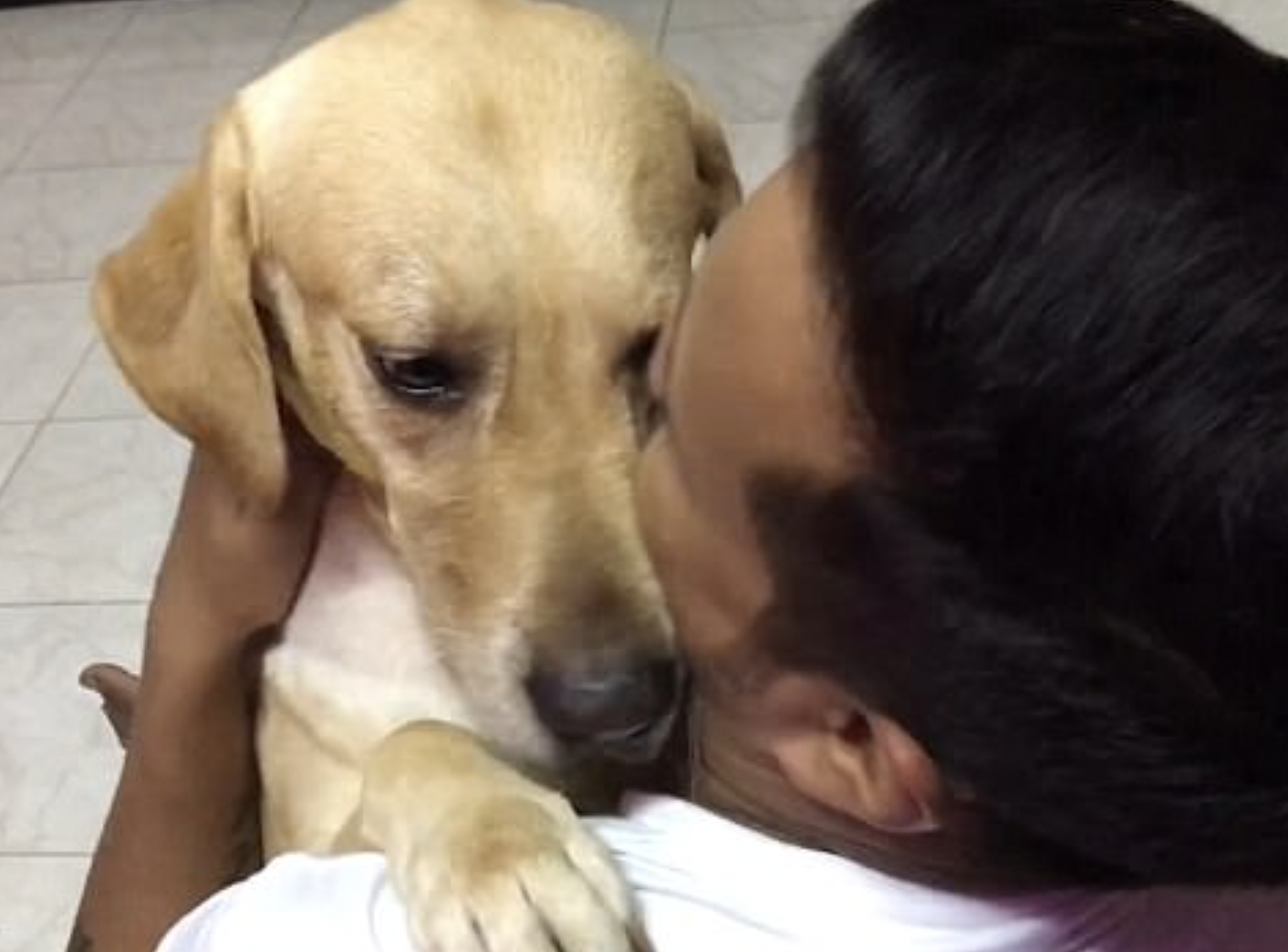 For this guy, the miracle of Christmas has never been greater! Watch the heart-melting reunion in the video below!