This is the heartwarming moment, a loyal dog stays by his human best friend's side during a difficult time. When this kid got disciplined by his mother for getting into a play-fight with his sister, the family's dog showed everyone why we call them the men's best friend. He just joined his 'brother' during his 'time out' and won the internet!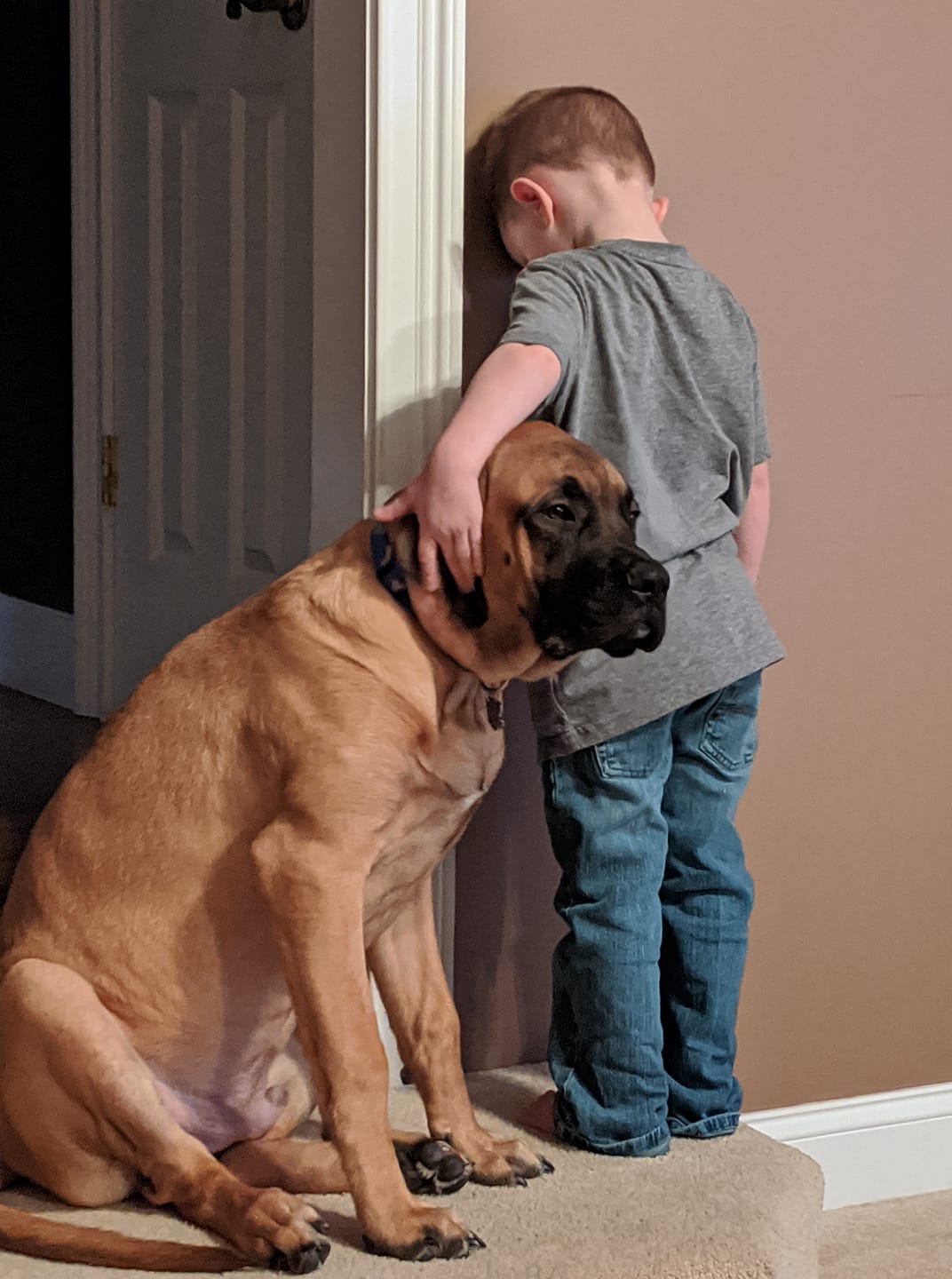 The 3-year-old Peyton and his furry friend, Dash, share the sweetest friendship, and it has always been like this. Even before he was born, Peyton's mom allowed Dash – a true gentle giant – to bond with her baby by putting his head on her belly. So, she always knew the two were meant to be the best of friends. Now they are inseparable; they have fun together, eat together and even sleep together. But no one would have guessed their bond is so special until, now.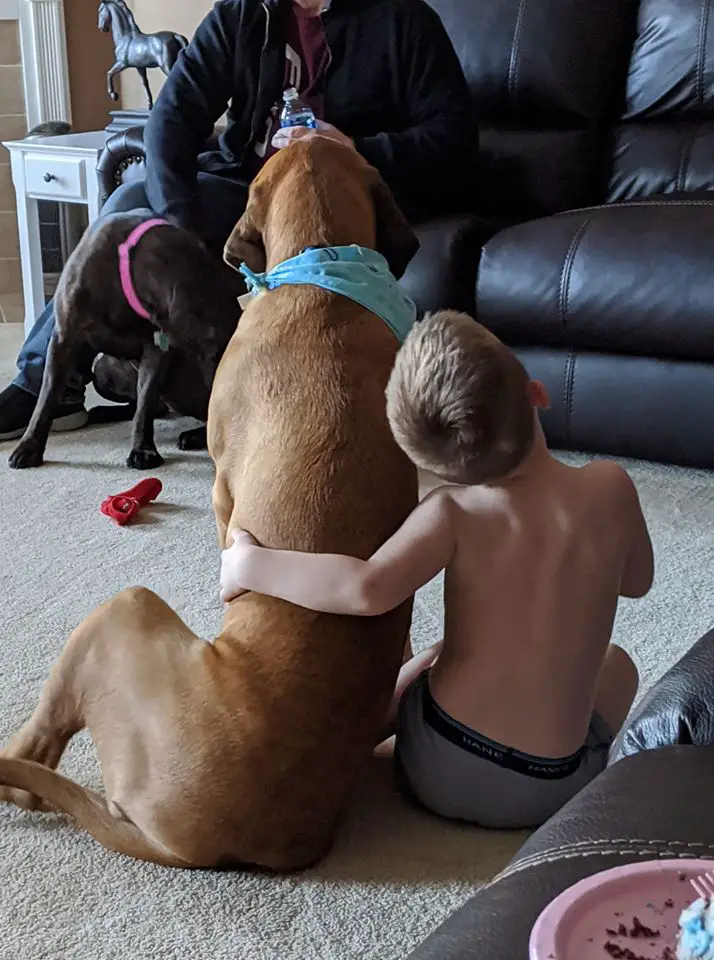 A very energetic kid, Peyton is frequently getting into trouble by teasing his older sister, but this he crossed the line, so his mother decided to teach him a lesson. So he offered two option, to either spend the rest of the day in his room – all by himself, or to have some time out in the corner of the living room. Peyton, eventually chooses the time out, just like he had known his loyal friend won't let him down.
To the surprise of his mother, soon as the boy got at the corner, Dash followed them, and let him know he will always be by his side, no matter what. Upon such a heart-melting scene, the mother could barely hold back her tears.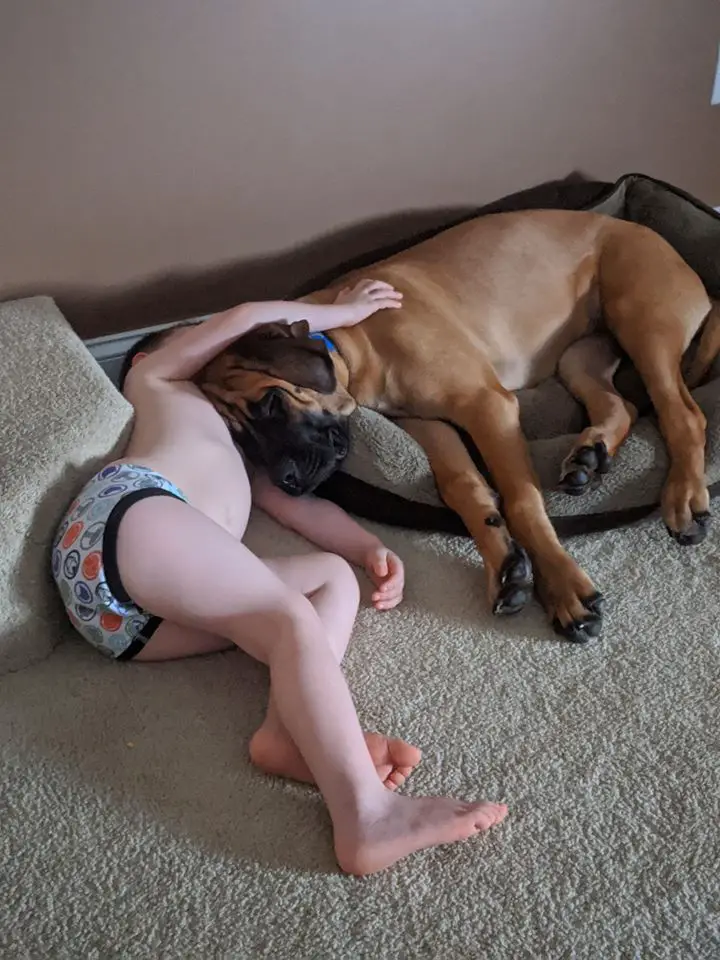 "I couldn't be mad long because it was just so cute how Peyton wrapped his arm around Dash," Jillian Marie Smith, Peyton's mother, explained for The Dodo. "When Peyton had to go to time-out, I think Dash knew he needed his buddy."
So she even grabbed a photo of the two, which went viral online! "When you're in time-out but your best pal won't let you serve your time alone," she wrote.