Everybody has their own way of beating the summer heat. One of the best ways to cool down is to have a party by the pool, and this family of bears couldn't agree more!
A mama bear and her five cubs were filmed playing in the water and having the time of their lives in a family's above ground pool. It was a quiet sunny day for this family in Rockaway, New Jersey when some terrible loud noises distracted them from their breakfast. Soon after they looked through the window, they were all left open-mouthed.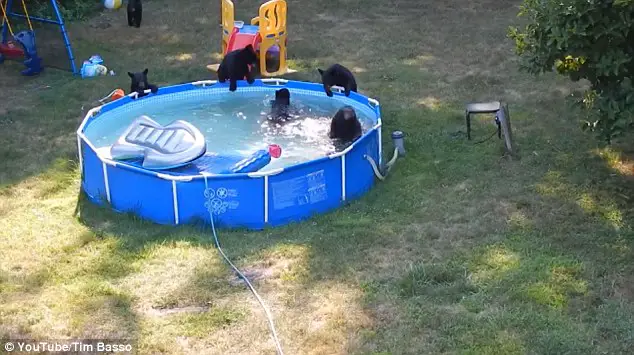 The cubs can be seen running in the yard, swimming and splashing around with unmistakable joy, all under the supervision of their mother. It must be cool being a bear and being able go swimming in other people's pool whenever you want without getting in trouble, right? Oh well!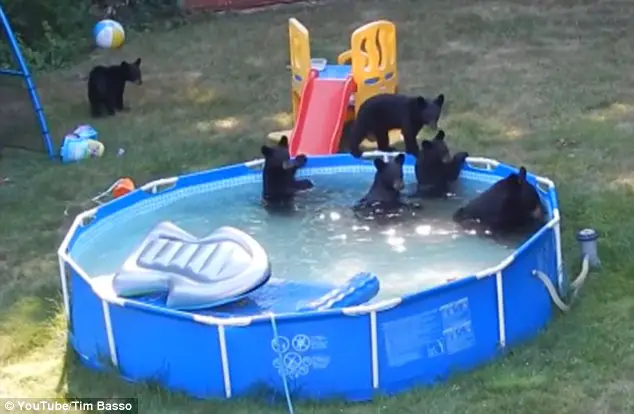 The mama bear and her five cubs seemed to enjoy the day more and more. After a short splashing, they started to explore every inch of the yard. The slide, the floats or even the balls couldn't resist in front of the little bears' curiosity. Quite a party for the bears, an absolute chaos for the homeowner! "They took my floaty," a young girl says. While her mom added: "Hey, Mrs. Bear! That was expensive." Have a look!