Everybody, meet Freddy! At 7-feet tall, the massive Great Dane is officially the biggest dog in the world, according to Guinness World Record. Freddy's owners knew the dog was going to turn into a big dog when they got them as a puppy. After all, Great Danes in general can weigh up to 190 pounds and stand at about 33 inches tall. But nothing could prepare them for what was about to happen.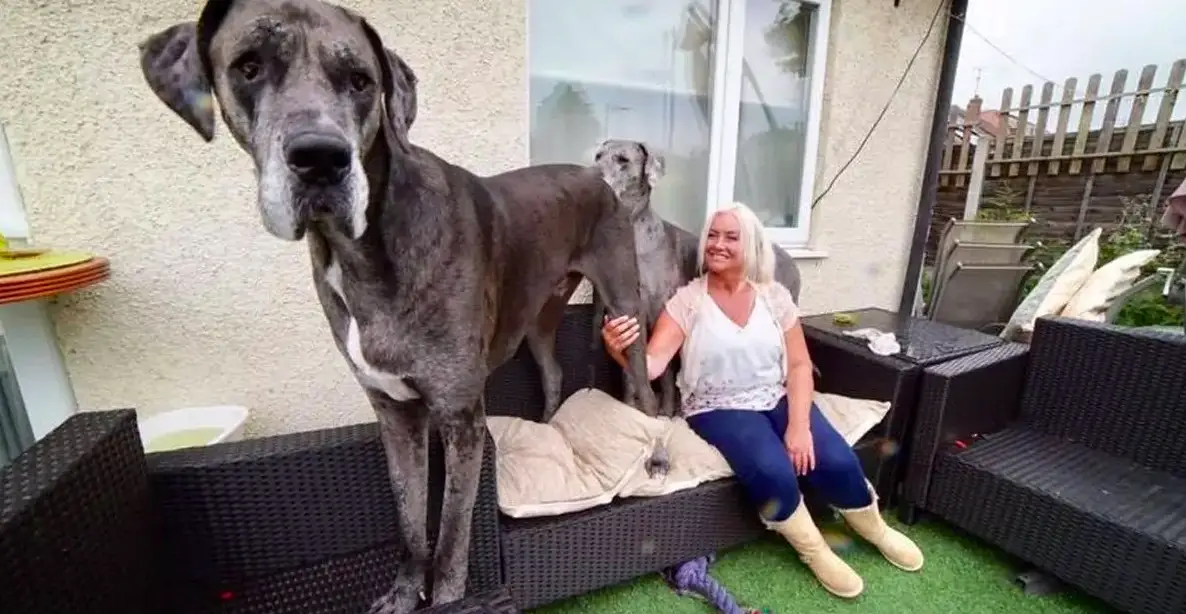 To say Freddy surpassed expected measurements would be an understatement. When he stands on his hind legs, Freddy is taller than most humans, and weighs over 200 pounds. Despite his enormous size that would intimidate anyone who crosses path with him, Freddy's owner Claire says he is just the sweetest dog ever.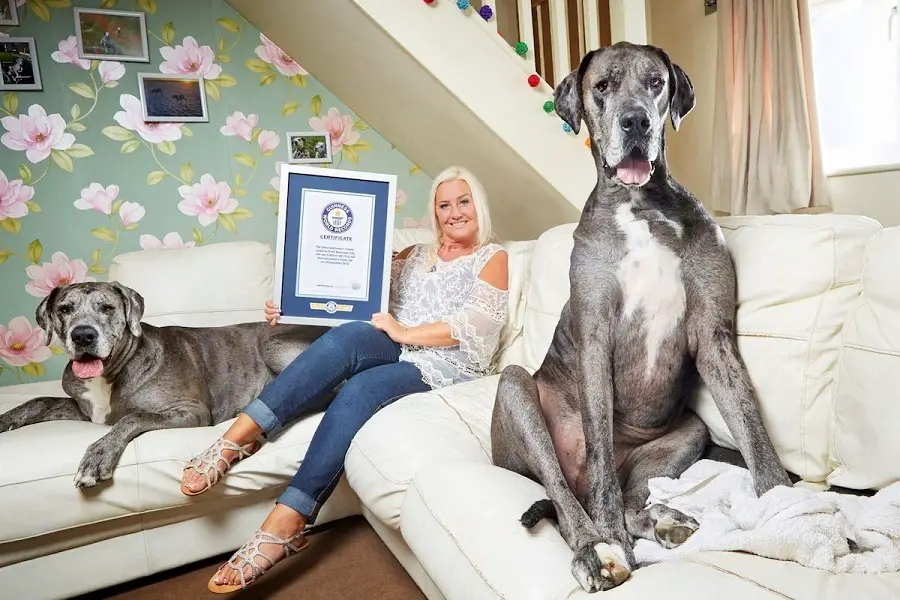 He's pretty much a gentle giant that is always happy to be around people and that gets along well with other dogs who are just a fraction of its size. He's also great with kids, and Claire's two children say they always feel more protected when Freddy's around. After all, who wouldn't be?!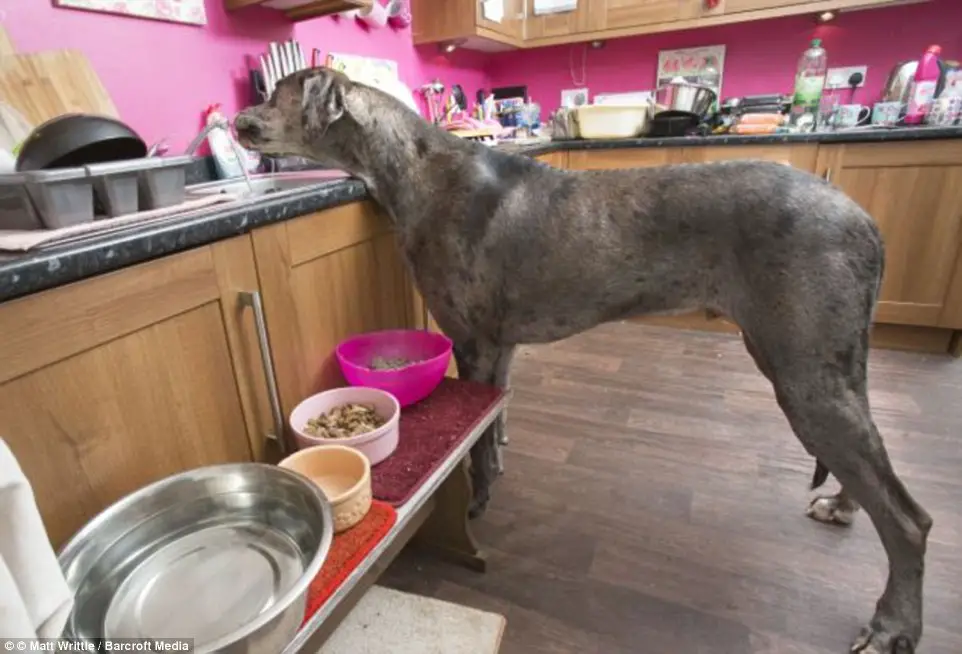 This is definitely something you need to see to believe, so take a look and don't forget to share this with all of your friends and family online.