It's always an exciting time for military families when their loved ones finally come home safe after serving overseas.
But when U.S. Air Force Captain Manny Lamson returned from a six-month deployment to Qatar, he wanted to make the homecoming as special and memorable as possible for his 3-year-old son, Connor. That's why he enlisted the help of firefighters from the Abilene Fire Department in Texas.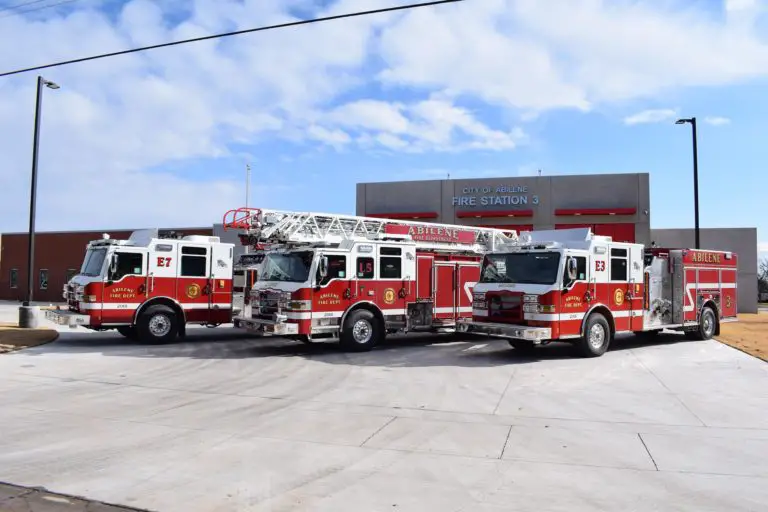 Connor is a huge fan of firefighters, so his dad couldn't think of a better way to surprise him than by riding up to their house in one of the department's big red trucks. The whole thing was caught on camera as a firetruck pulled up to the curb, lights flashing.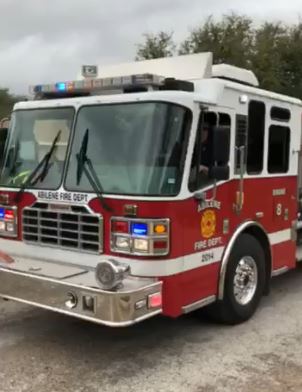 Firefighters get out to greet the star-struck little boy, shaking his tiny hand and offering to let him check out the inside of the truck. Of course, Connor jumps at the chance. He has no idea who's waiting in the backseat, though.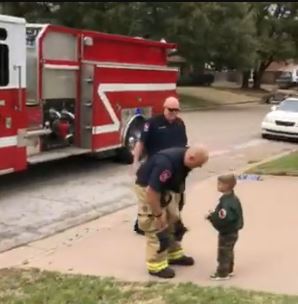 Connor must have been ecstatic to sit in the driver's seat, but the best part was still yet to come…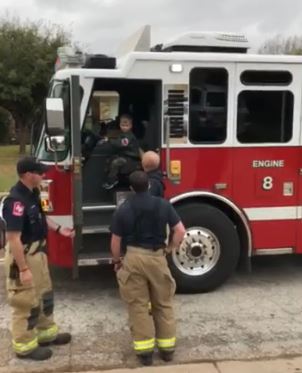 After helping Connor down, the men ask him if he wants to meet another fireman. They open the backdoor, letting Captain Lamson, who's dressed in full gear, out. He then starts taking off his mask and gives his son the best surprise of his life.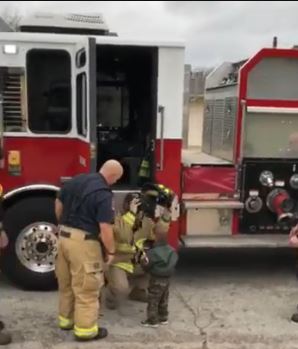 Stunned, the little boy can't stop touching and hugging his dad, whom he hasn't seen in months. Being as young as he is, it's probably been very hard for him to fully understand his dad's absence.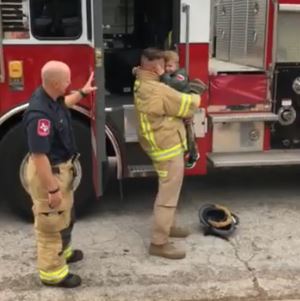 The Abilene Fire Department shared the touching reunion on Facebook, where it made thousands tear up. Many thanked the firefighters for helping the father and son create such a treasured memory.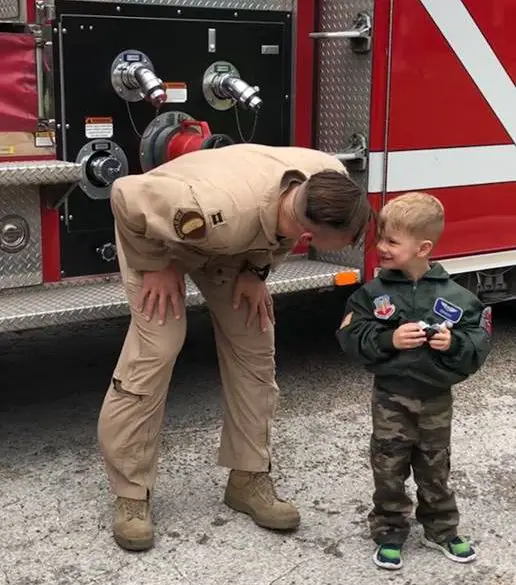 "Welcome home Captain Manny Lamson from a 6 month deployment at Qatar Air Base," the fire department wrote. "He is a part of the 9th Bomb Squadron at Dyess as a Weapons System Officer on the B1. Since his son loves firefighters we got the opportunity to welcome him home in style! Thank you for your service Lamson family."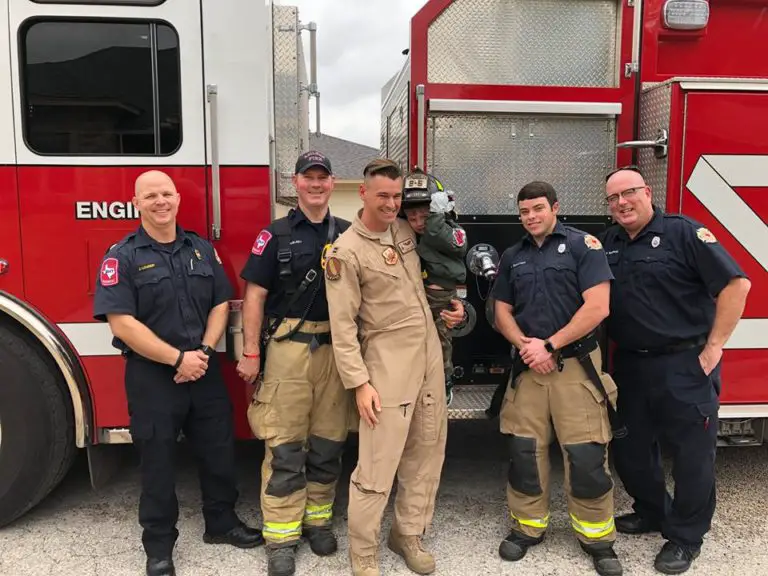 Way to go, firefighters, for not only making a little boy's dreams come true, but for reuniting him with his beloved dad! We'd like to welcome Captain Lamson home as well and thank him for his service.
Watch the sweet reunion below