Faith in humanity restored we could say after last's month event in Oklahoma. All after four teens saved their 90-year-old neighbor from her burning home
It was around 9 p.m when Catherine Ritchie was preparing for bed in her house in Sapulpa, Oklahoma. But suddenly she seen herself surrounded by three-foot-high flames. The woman unsuccessfully tried to stop the fire with some blankets and when she realized she's in danger, she just tried to leave the room, but because of the smoke she could not find the door, the Washington Post reports.
Meanwhile, the four guys were heading to a local store when they saw the flames and smoke, so they quickly run into action. The youngest one, Nick,14, kicked the door and get inside, fallowed by his brother Seth, 16, while one of his friends called 911.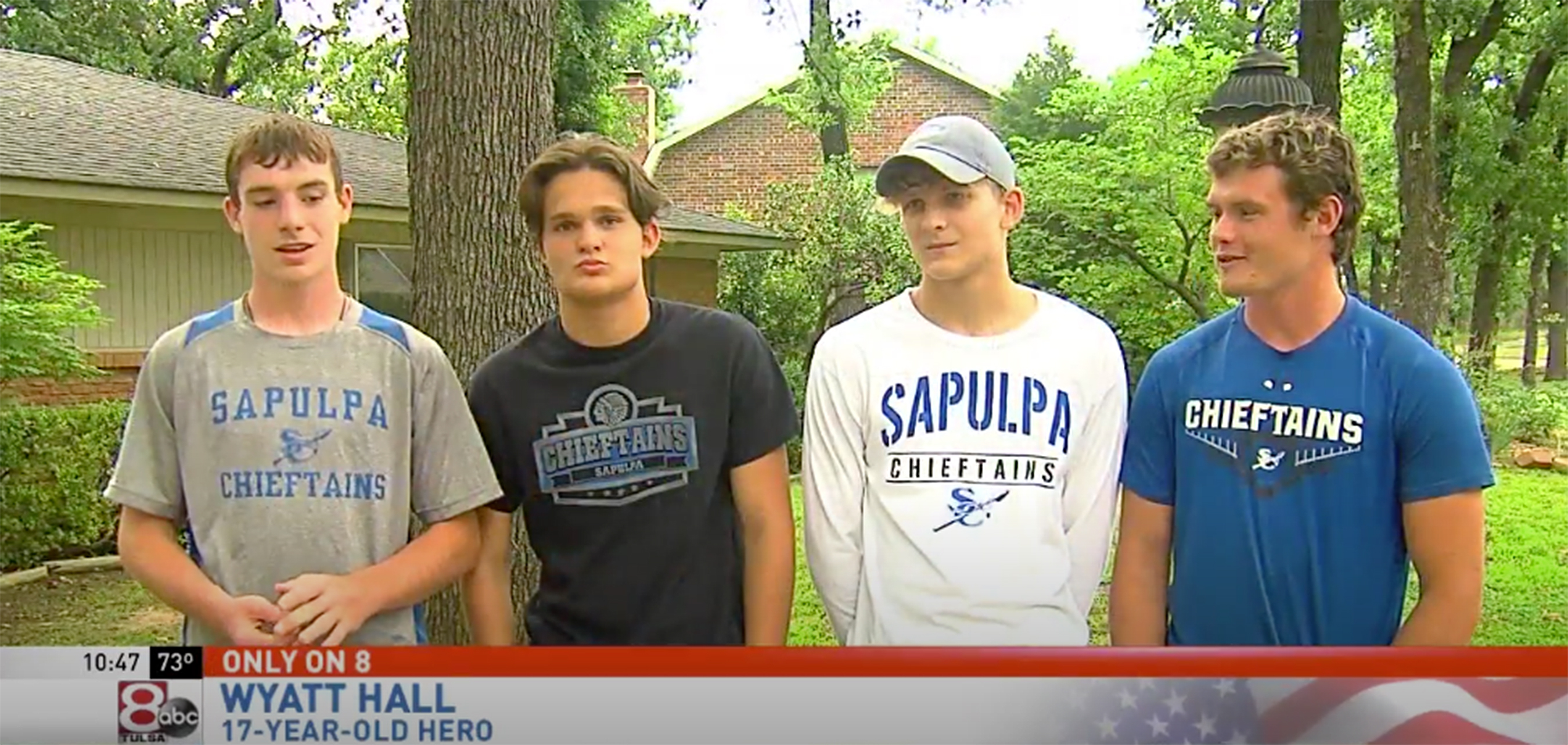 "I just kind of heard her, " Nick told KTUL. "I went to the right of the house and no one was there. I went to the left of the house, and I saw her in the hallway, so I just grabbed her."
"This young boy was right there," Catherine told WTUL. "He picked me up, and I said, 'I can walk,' and he said, 'We're getting out of here.' "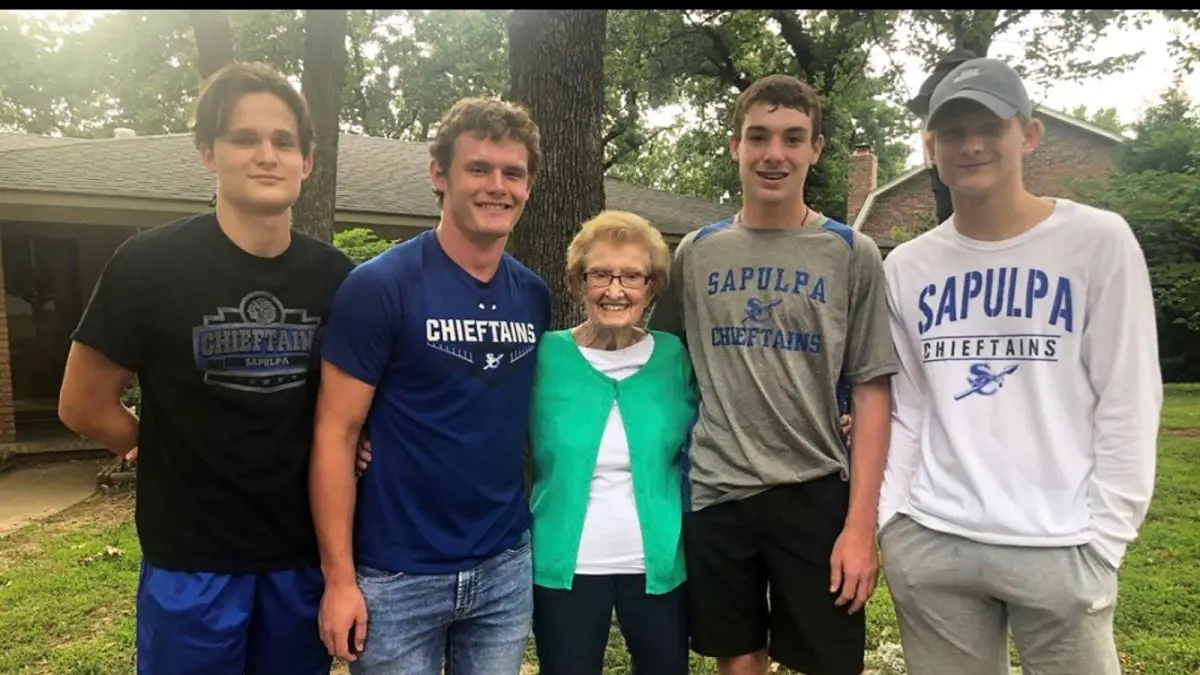 Catherine's daughter Missy Ritchie Nicholas thanked the boys on behalf of her mother and her  family. In a post on her blog she said:
"Kids who are told about all the things they aren't old enough to do saved the life of the most precious and beloved woman we know…Thank you for your selfless acts of heroism and courage. Thank you for not allowing this to be the tragic end to our mother's amazing life."
The boys, aged between 14 and 17, inspiration and quick action saved the woman's life. One of the boys mom, Lynn Wick said that her boy's aspiration to be a firefighter was strengthened. While the older of the group, Wyatt Hall, 17, said the event changed his life, "for the better."