Everyone knows how dogs react upon seeing their human friends, even though they were missing for only a few minutes. So you can only imagine a dog's reaction when seeing his dad after months of separation. It's been over nine months since Trevor Chowder was home last time. He's a military, so being away from his family is an unfortunate routine for time. Nonetheless, he would never have guessed his dog's reaction upon seeing him again.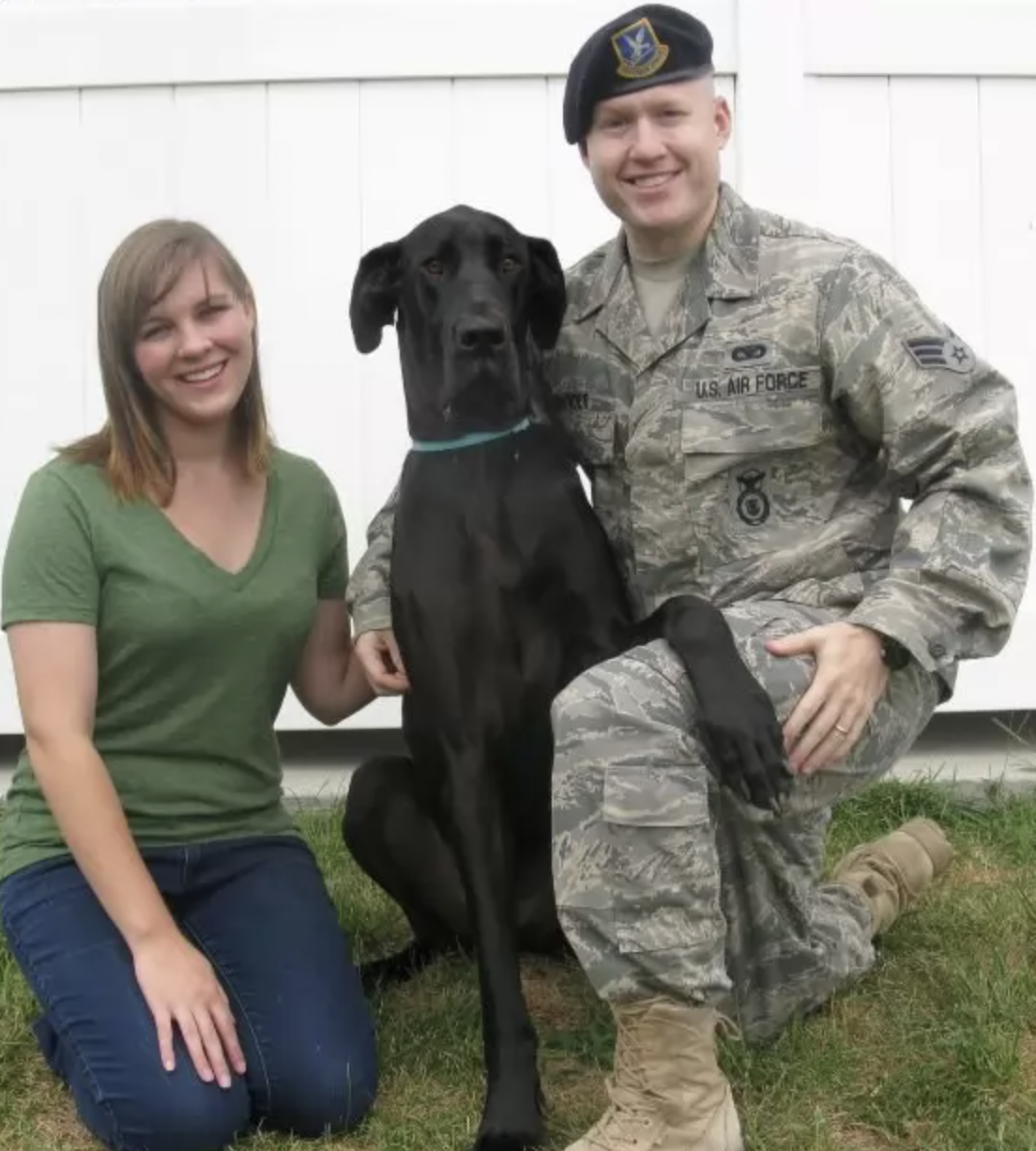 Emmitt Thunderpaws is a Great Dane. A massive one. But his reaction when realized his dad is back home remind us of those tiny little puppies. But regardless how large they are, dogs are forever puppies with their heart, and nothing shows it better than this heartwarming footage.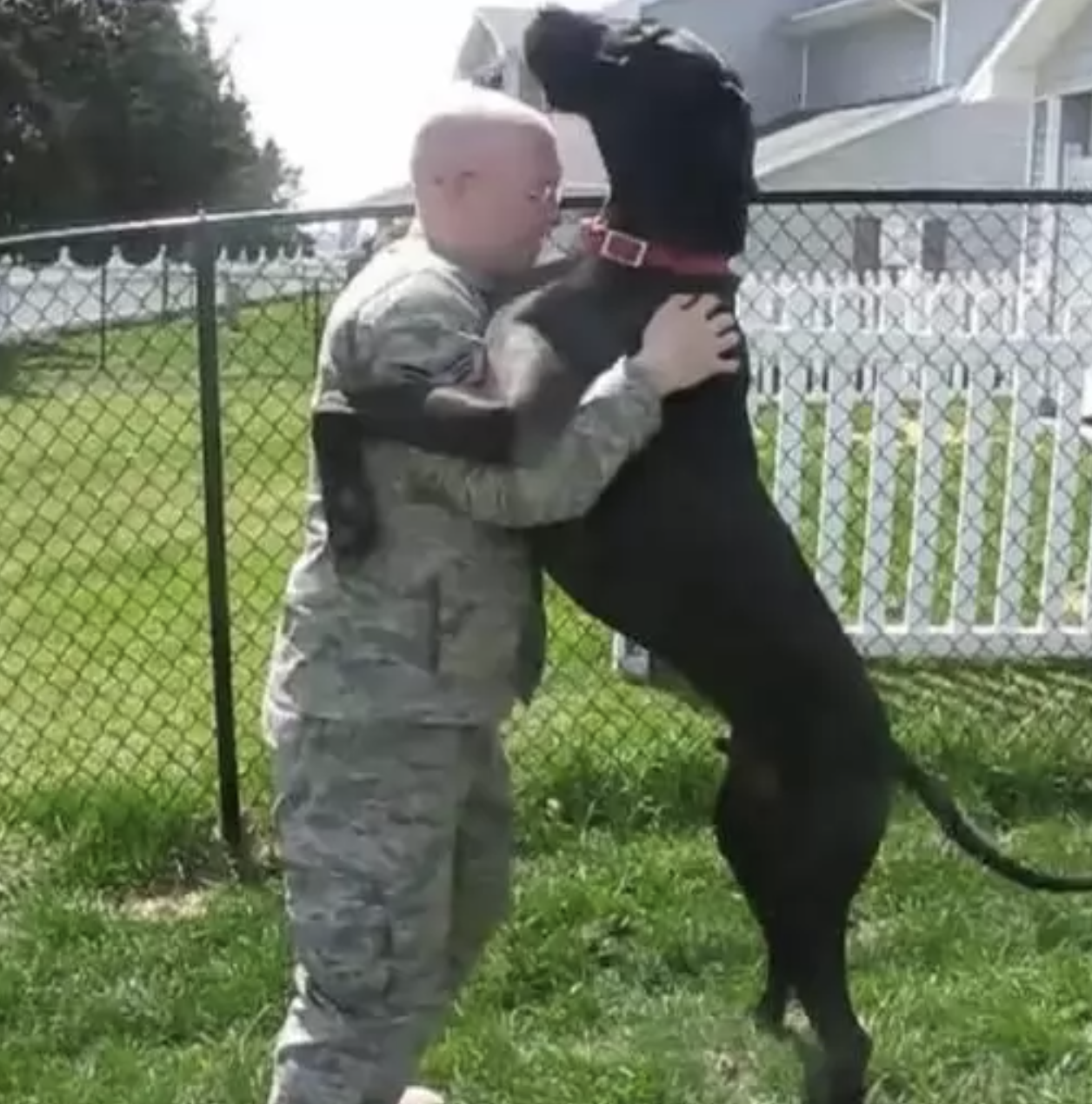 Just like any other dog, Emmitt smells his dad's scent long before he stepped inside, so he hurries to greet him. The Great Dane's favorite human is back and he just could not hold back his excitement. Whitney, Emmitt's mom decided to capture the emotionally-anticipated reunion on camera, and the result is so beautiful to watch. The massive dog is so happy to see his dad again, he even forget about his hip problem, so he jumps of joy to celebrate the moment.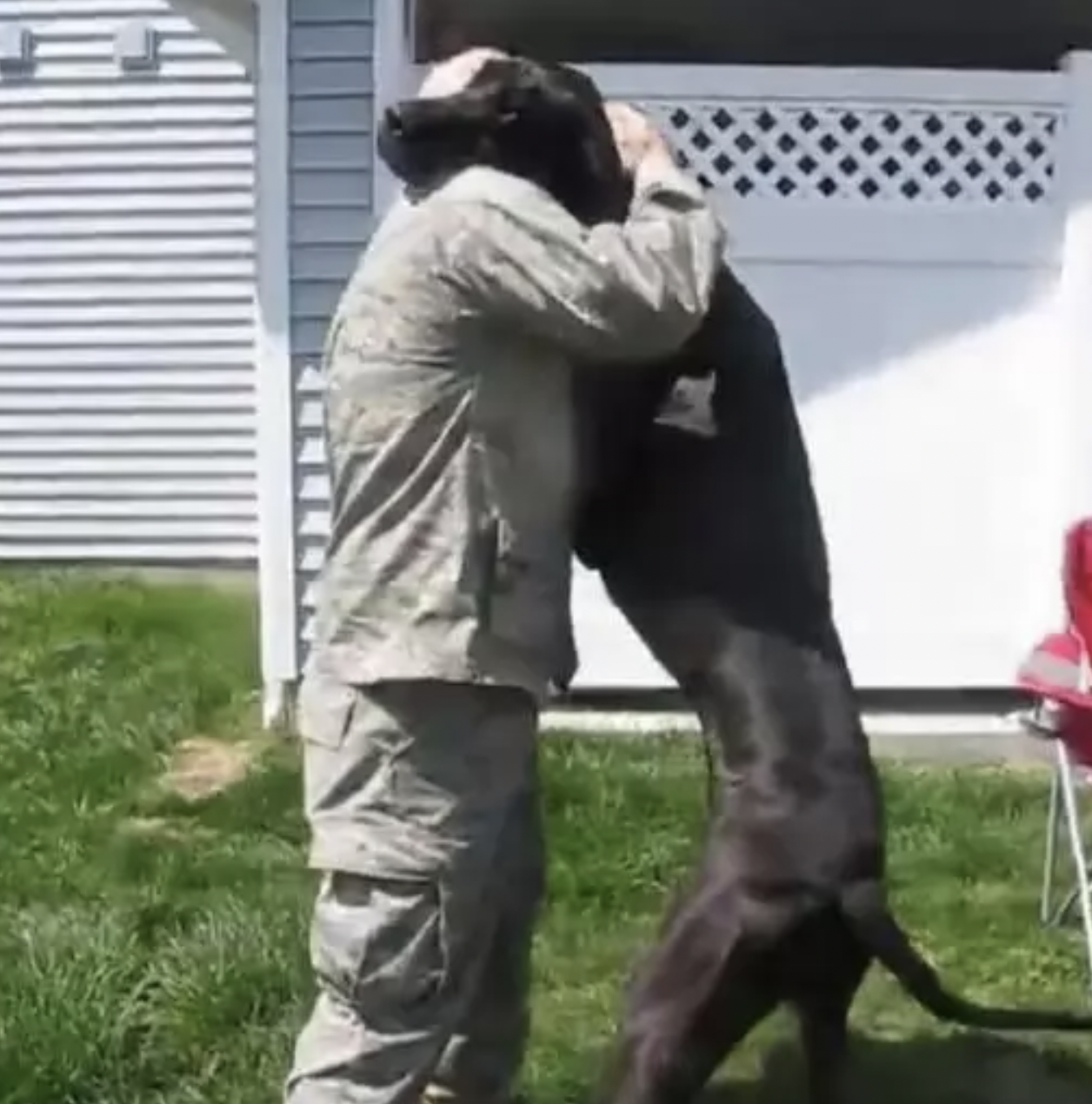 "After a long 9 months apart, Emmitt is really happy to see his favorite person again!," Witney captioned the now viral footage. "He smelled him in the house and then ran outside to greet him. We've taught he never to jump on anyone and we don't let him stand on our shoulders because it's bad for his hips, so this is quite out of character for him. He almost seems like he's in shock as he's not crying, barking, or even licking! Just holding onto Trevor and staring him in the eyes as if he can't believe he's back. Dogs are awesome! "
Watch the adorable video below!